Man Utd should go all in for Donnarumma after De Gea disasterclass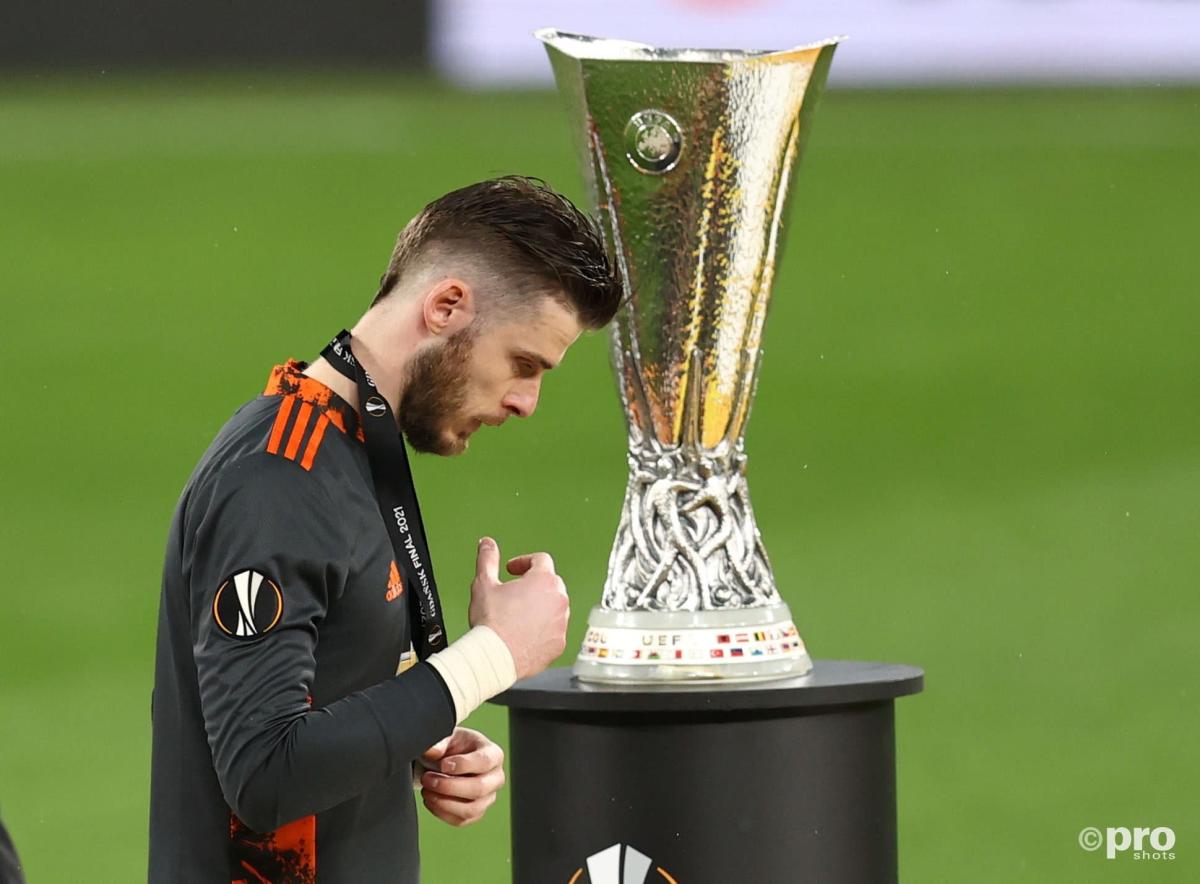 This week Manchester United suffered defeat in the Europa League final at the hands of Villarreal, who won on penalty kicks after the deciding spotkick was missed by goalkeeper David de Gea.
The quality on show in the shootout, from the takers at least, was good which meant it went all the way through the outfield players before the goalkeepers were forced to step up.
READ MORE: De Gea out, Pogba in doubt: The Man Utd players who could leave this summer
Geronimo Rulli scored his beautifully before De Gea sent a weak, limp attempt at goal which was saved by the Villarreal stopper. It was as uninspiring as his own attempted saves between the sticks when facing Villarreal's penalties.
De Gea has been in poor form for years now and has ultimately been usurped to the number one goalkeeping spot at the club by Dean Henderson, who has put together a string of starts in the Premier League.
Just a few years ago the Spaniard was considered one of the best in the world, constantly linked with Real Madrid, but now he can no longer even be considered as the best goalkeeper at his club.
Now, De Gea didn't perform badly in the 90 minutes plus extra time in the final, but he also did not look anywhere close to saving a penalty in the shootout.
Unfortunately for him, his final-losing display came at the same time when Milan announced that a certain Gianluigi Donnarumma would be leaving the club this summer, allowing him to join another team on a free transfer.
Though Man Utd have more pressing positions that need addressed, they need to focus on the goalkeeper spot, too.
It is the case at the moment that, although De Gea and Henderson are competing for the jersey, this is because they are both average rather than both being undroppable. Donnarumma would present a significant upgrade.
How bad has De Gea been for Man Utd this season?
Though Solskjaer would continually support De Gea throughout the season, another campaign with high-profile errors has haunted the former Atletico Madrid man.
He was criticised heavily when Man Utd were eliminated from the Champions League as he failed to dive at the feet of RB Leipzig's Justin Kluivert for the goal that knocked the Red Devils out of the competition.
Then, in a 3-3 draw against Everton in February, he palmed a cross straight to the feet of Abdoulaye Doucoure before then conceded the third in the last minute as he allowed Dominic Calvert-Lewin to waltz through on goal to stab home from close range, again displaying a lack of desire to close down from his line.
These are only a couple of examples, but both highlight the lack of commandment and lack of confidence that has been a major feature of his game the past few years.
In terms of statistics, he has kept just nine clean sheets in 26 appearances in the Premier League and completes 2.3 saves per match which is the 23rd worst tally for any goalkeeper in the league who has played over 500 minutes. Henderson, meanwhile, completes 3.2 saves per 90.
Despite Man Utd finishing second, De Gea had the 12th worst record for goals conceded per game. On average, he earned a 6.4 FootballCritic Rating.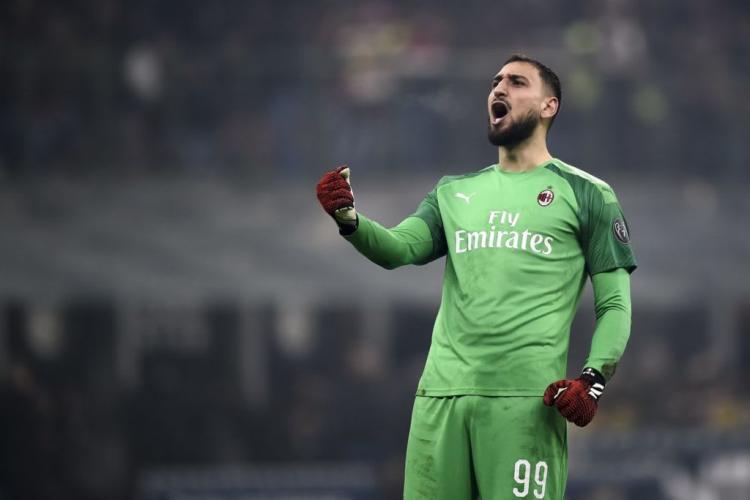 Gianluigi Donnarumma's performances this season
Although Donnarumma's exit has undoubtedly been sour, with director Paulo Maldini accusing the player and his agent Mino Raiola of a lack of professionalism, the Italian has played a major part in the successes of the campaign which has seen Milan return to the Champions League.
Donnarumma played every single match Serie A this season apart from one, and kept 14 clean sheets in those 37 games.
With him between the sticks, Milan had the third-best defensive record in the league, conceding 41 games in 38 matches. That may not be great numbers, but he would often have a makeshift defence ahead of him, while three of those conceded goals came in the game he did not play in – a 3-3 draw against Roma.
On average he would concede one goal a game which is a record only bettered by Samir Handanovic, Gianluigi Buffon, and David Ospina, though the latter pair played significantly less minutes.
He makes 2.5 saves per game, too, slightly more that De Gea. There are, however, some intangible reasons for pursuing Donnarumma as De Gea's replacement.
Though the Spaniard's main strength, or at least it used to be, is his shot-stopping abilities, he has received continual criticism for his inability to command his box via communicating with his defenders or leading by example.
Even though he is only 22-year-old, Donnarumma already holds this command, and evoked memories of a young Buffon in that respect.
His towering presence also provides a more intimidating barrier for forwards than De Gea, who just seems terrified of making mistakes these days.
Man Utd have the opportunity of gaining one of the best goalkeepers in the world, for free, for the next decade.
It really is a no-brainer to go out and get Donnarumma to replace De Gea.