Cavani, Suarez, Lewandowski & the 10 best number nines of the last decade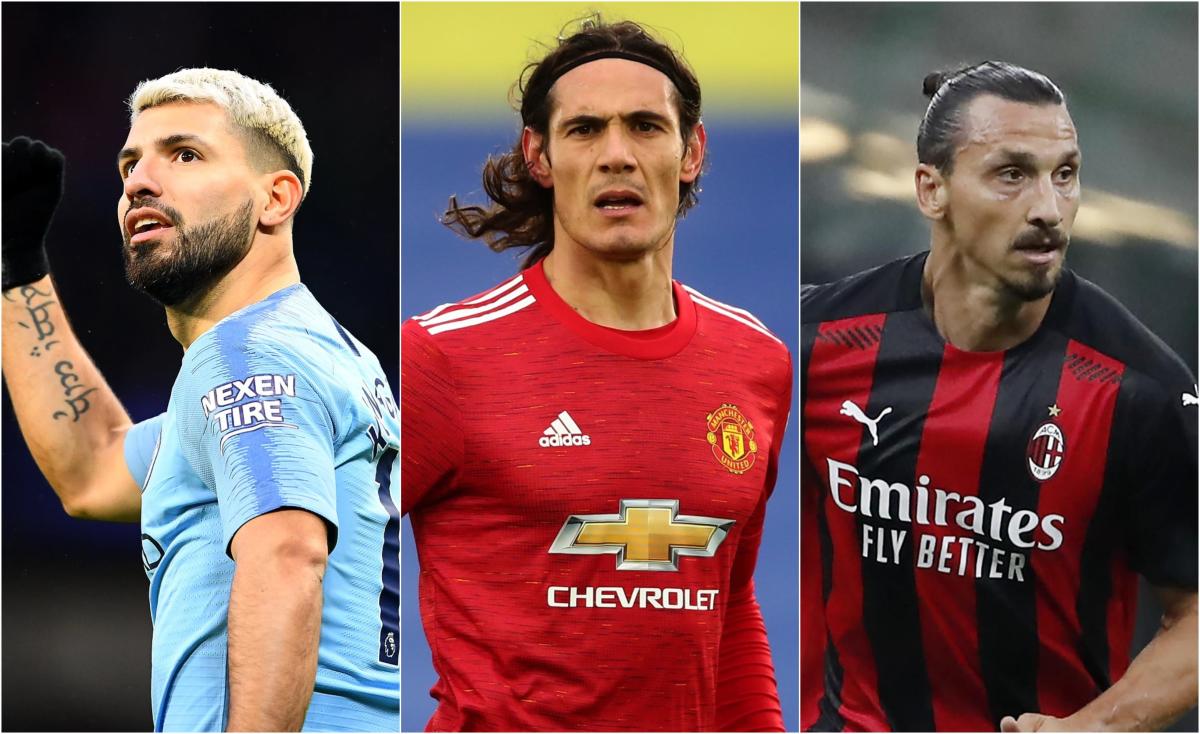 Few players will be as important to Manchester United beating Villarreal in the Europa League final as Edinson Cavani.
Ole Gunnar Solskjaer undoubtedly has a squad full of talented individuals, but none can point to the kind of experience that the Uruguayan international brings to the table.
Cavani has also been incredibly effective this season. Not only has Cavani bagged 16 goals and six assists for Man Utd this season, but he almost single-handedly dragged the team through the semi-finals, with four games over both legs against Roma.
As such, ahead of the prospect of Cavani winning his 19th major title in European football, now may be a good time to compare the Old Trafford goal scorer to some of the best No.9s of the last decade. 
READ MORE: Premier League Young Team of the Season, starring Rashford and Foden
---
Top of the list of the best No.9s in European football over the last decade is none other than Robert Lewandowski.
Arguably the best player in the world outside of Lionel Messi and Cristiano Ronaldo's duopoly, Lewandowski has spent the last decade dominating German football with Borussia Dortmund and then Bayern Munich.
The terrifying thing about the 32-year-old's talent is that he seems to only be getting better with age. In this season's league campaign alone Lewandowski bagged 41 goals to not only finish as the top goalscorer in the German top flight but also surpassed Gerd Muller's record set in 1972.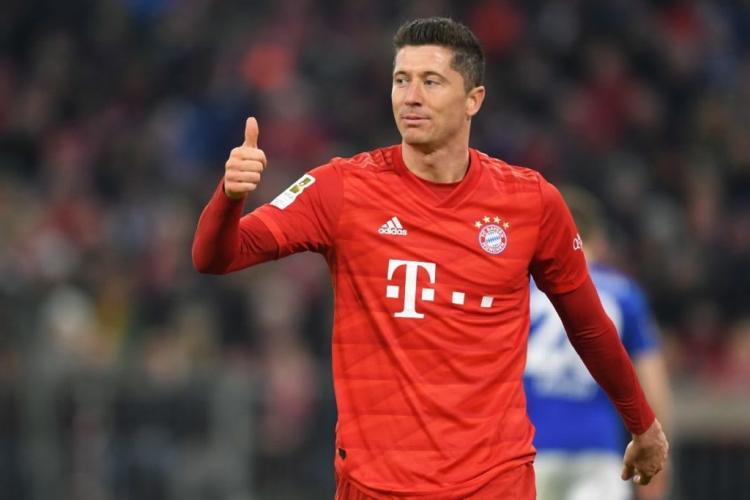 Since breaking through at Ajax as a young winger, Luis Suarez has gone on to become one of Europe's most deadly strikers for some of the continent's most prestigious clubs.
After helping the Dutch giants to an Eredivisie title and a Dutch Cup trophy, Suarez made the move to Liverpool where he truly became a world star, scoring 82 goals in 133 games for the Anfield side.
Suarez's hunt for silverware would eventually catch up with his remarkable goalscoring when he joined Barcelona in 2014. Over the course of six years at the Catalan side the Uruguayan international would pick up four league titles, four Spanish Cups and a Champions League all while scoring just shy of 200 goals.
As if that wasn't enough, he then made the move to Atletico Madrid and helped them win a league title after scoring 21 goals in 38 games this season.
Whether or not he has been the best No.9 in the world over the last decade, there's no denying that Zlatan Ibrahimovic will certainly think that he has been.
Over the course of his career Ibrahimovic has bagged a remarkable 484 goals in 788 games for no less than eight clubs across the world.
Despite a brief interlude at Los Angeles Galaxy, the towering Swede has won trophies in Spain, Italy, England and France and despite turning 40 this year it seems as though Zlatan is in no mood to stop now.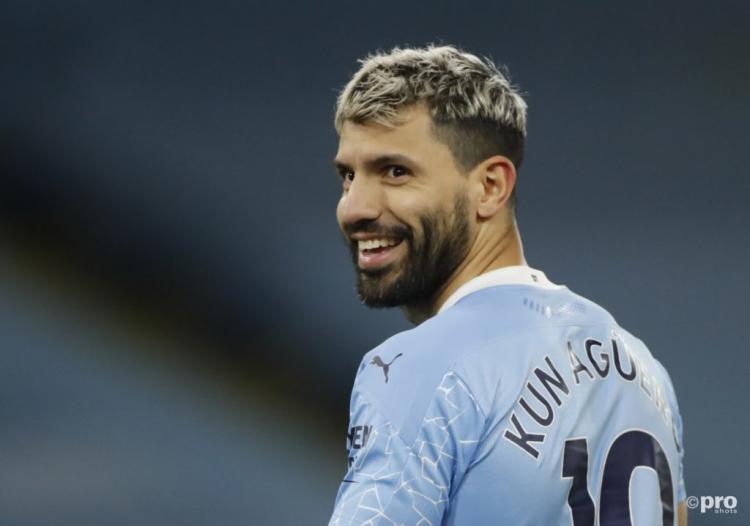 Unlike Ibrahimovic, Sergio Aguero has only played for two clubs in European football to date but has done nearly as much damage.
Aguero first made his name in Europe after joining Atletico Madrid in 2011, where he scored an impressive 100 goals in 230 appearances for the Spanish club. Yet it would be his move to Manchester City which truly turned him into one of the world's best No.9s.
At the Premier League side Aguero scored 260 goals in 389 games, becoming the club's all-time goalscorer and winning five league titles and one FA Cup as he established himself as one of the best strikers to ever grace English football.
Edinson Cavani
As previously mentioned, Cavani has established himself as one of Man Utd's most dependable players with an impressive sum of 16 goals and six assists in just 38 games for the Old Trafford side.
However, Cavani established himself as one of Europe's best No.9s long before he arrived in England. At Napoli, the towering striker dominated the Italian top flight after scoring 104 goals in just 138 games, alongside winning the Italian Cup for the Naples side.
That run of form earned Cavani a £58 million move to PSG in 2013, where he then bagged 200 goals in 301 games and racked up no less than 17 domestic trophies for the capital side.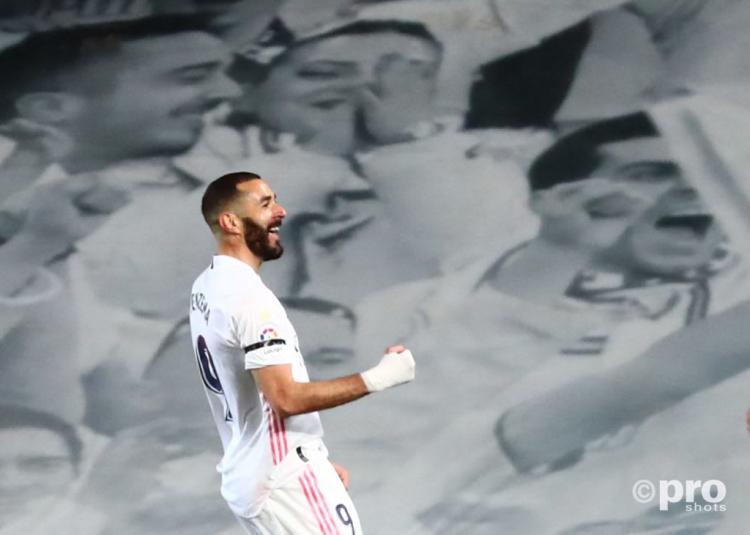 After coming through the youth ranks at Lyon, Karim Benzema quickly established himself as a tremendous goalscorer as he became the goalscorer for a French side that routinely racked up domestic titles and punched above their weight in Europe. In 148 games for the Ligue 1 outfit, Benzema picked up an impressive 66 goals and 26 assists.
However, as if that wasn't impressive enough, Benzema then made the move to Real Madrid in 2009 for £31.5 million and since then has become one of the most adaptable and deadly strikers in Europe, having scored 279 goals in 559 games for the Spanish club. All while picking up multiple European Cups and Spanish league titles along the way.
Unlike some other names on this list, Gonzalo Higuain made the move from South America to Europe and started at the very top when Real Madrid bought the River Plate striker for £11m in 2007.
In 264 games for the Spanish giants Higuain bagged an impressive 121 goals, before making the move to Italy where he would score over 150 goals in seven years at Napoli and then Juventus.
Unfortunate and short spells at Milan and Chelsea followed before a move to the United States, but few could match the goalscoring record Higuain achieved in his time in European football.
After coming through the youth ranks at Anderlect, Romelu Lukaku was quickly snapped up by Chelsea in 2011 and loaned out to clubs in England as a young and promising striker. The powerful striker lived up to his hype after scoring goals for fun at West Brom and Everton, to the extent that the latter decided to part with £32m to sign him in 2014.
In 166 games for the Merseyside club, Lukaku scored no less than 87 goals and assisted a further 29, as he quickly became one of the best strikers in English football. A £76m move to Manchester United then followed three years later, where Lukaku struggled to nail down a starting role under successive managers but still managed to score 42 goals in just 96 games.
Lukaku's whirlwind time in England came to an end in 2019 when he made a £66m move to Inter, where he has since scored 64 goals in 95 games and helped the club to its first Serie A title since 2010.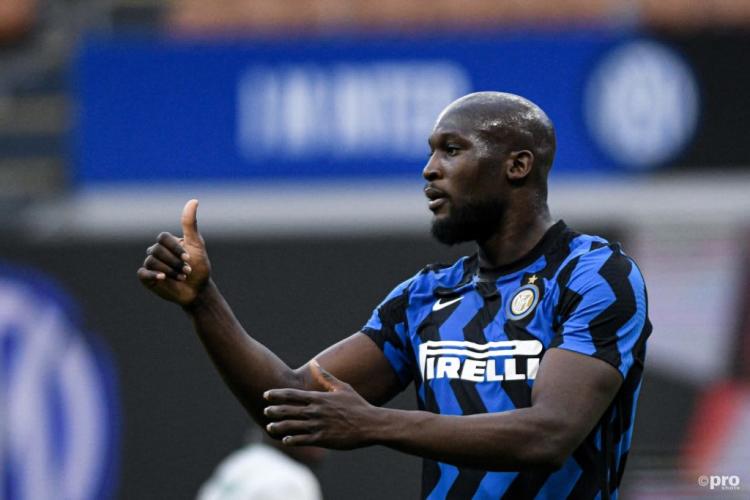 Unlike other players on this list, Harry Kane has had a rather straightforward and not at all complicated career path to date.
After coming through Tottenham's youth ranks, the England striker had some unsuccessful loan spells at Leyton Orient, Millwall, Norwich City and Leicester City before breaking into the Spurs first team and has never looked back since.
In 336 games for the London club, Kane has bagged a remarkable 221 goals and picked up a further 47 assists along the way. The only question that remains over the star striker is whether he'll spend the rest of his career at Tottenham or finally move on to a bigger club.
Despite beginning his career in Milan's youth academy, Pierre-Emerick Aubameyang's career didn't really get going until he made a name for himself on loan at Saint-Etienne, before joining permanently in 2011. There the player bagged no less than 41 goals and 25 assists in 97 games as a wide forward.
Aubameyang then joined Borussia Dortmund in 2013 for £11.7m with the unenviable task of replacing Lewandowski. However, the Gabon international did an admirable job of it, as he became the club's undisputed No.9 and scored 141 goals in 213.
That run then brought the attention of Arsenal, who paid £58m to take the lightning-fast striker to the Premier League. And, to the surprise of very few in France and Germany, Aubameyang continued to score goals for fun, with 85 in 148 games for the London club. 
The top No.9s in European football over the last decade
| | |
| --- | --- |
| Player | Goals scored |
| Zlatan Ibrahimovic | 502 |
| Robert Lewandowski | 483 |
| Luis Suarez | 438 |
| Sergio Aguero | 383 |
| Edinson Cavani | 369 |
| Karim Benzema | 359 |
| Gonzalo Higuain  | 309 |
| Romelu Lukaku | 250 |
| Harry Kane | 236 |
| Pierre-Emerick Aubameyang | 281 |