Man Utd were interested in signing Francesco Totti from Roma, claims Sir Alex Ferguson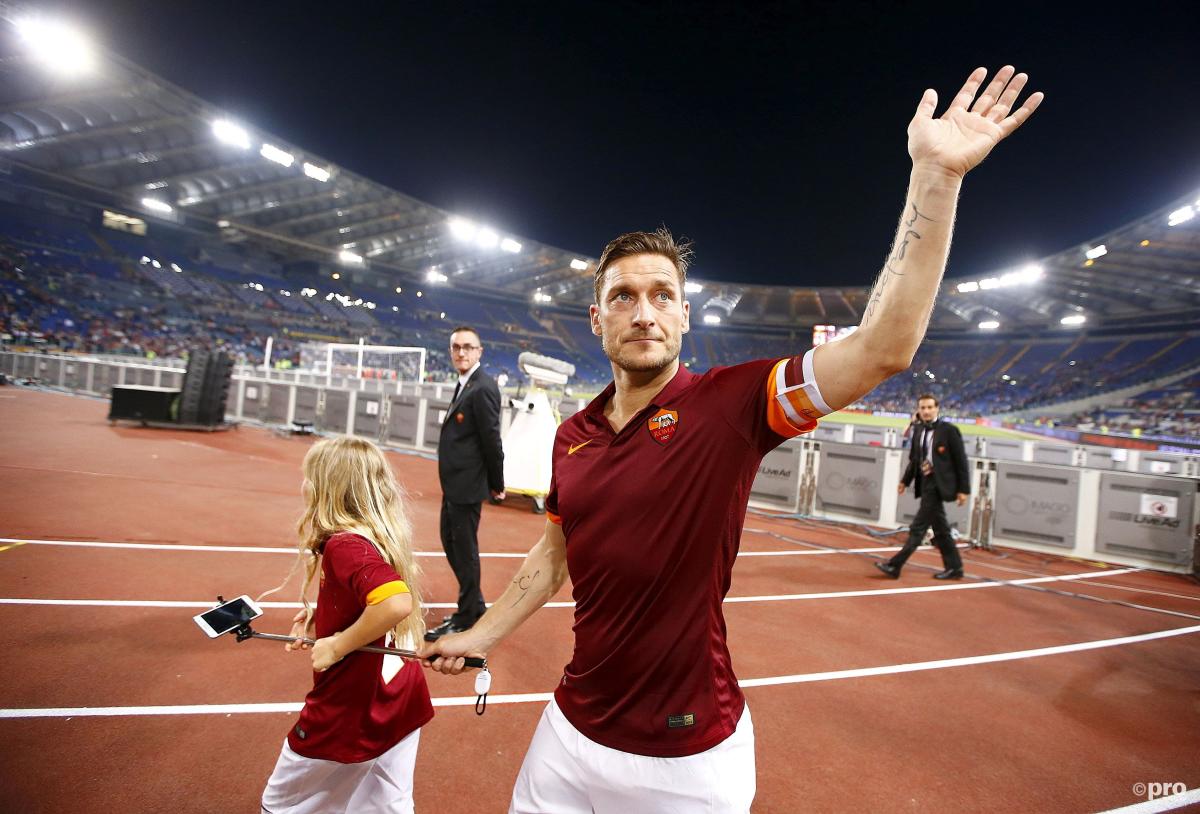 Former Manchester United boss Sir Alex Ferguson has revealed that the Red Devils were interested in signing Francesco Totti from Roma over a decade ago, but were quickly informed the deal wouldn't happen.
Totti is one of the most famous players of the past 20 years, but in what is a rare case in modern football, he remained with the one club for his entire career in Roma.
READ MORE: Robert Lewandowski: The four clubs likely eyeing the Bayern Munich hitman
He is Roma's all-time appearance holder with 786 games, their all-time highest goalscorer with 307 goals, and the second-highest goalscorer in the history of the Italian top-flight behind only Silvio Piola.
As well as links to the Premier League, he was courted a few times by Real Madrid, only to remain with his beloved Roma.
This week Man Utd face Roma in the semi-final of the Europa League which has generated memories of United's famous 7-1 victory against the Giallorossi in the Champions League in 2007.
In a short interview with Gazzetta dello Sport, Ferguson was asked by the Italian outfit if he ever considered a swoop for Totti.
"We liked the player and we would have liked to include him in our squad, but when we expressed out interest, it was immediately clear that Totti did not want to leave Rome," the Scot replied.
"He was deeply attached to his city. After all, his CV is clear: Totti only wore the Roma shirt in his career".
Man Utd v Roma
Man Utd were one of the best teams in the world when they demolished Roma 7-1 14 years ago and would go on to win the Champions League a year later.
It was a damaging defeat for Roma, but current star Lorenzo Pellegrini believes the Serie A giants can use it as fuel to try and gain some revenge in the Europe League on Thursday.
Pellegrini told Corriere dello Sport that a win against United "would be a way of taking revenge for the horrible meetings between the two clubs that he has witnessed as a great Giallorossi fan".