'I don't like it, I don't want it' – Liverpool captain Milner on European Super League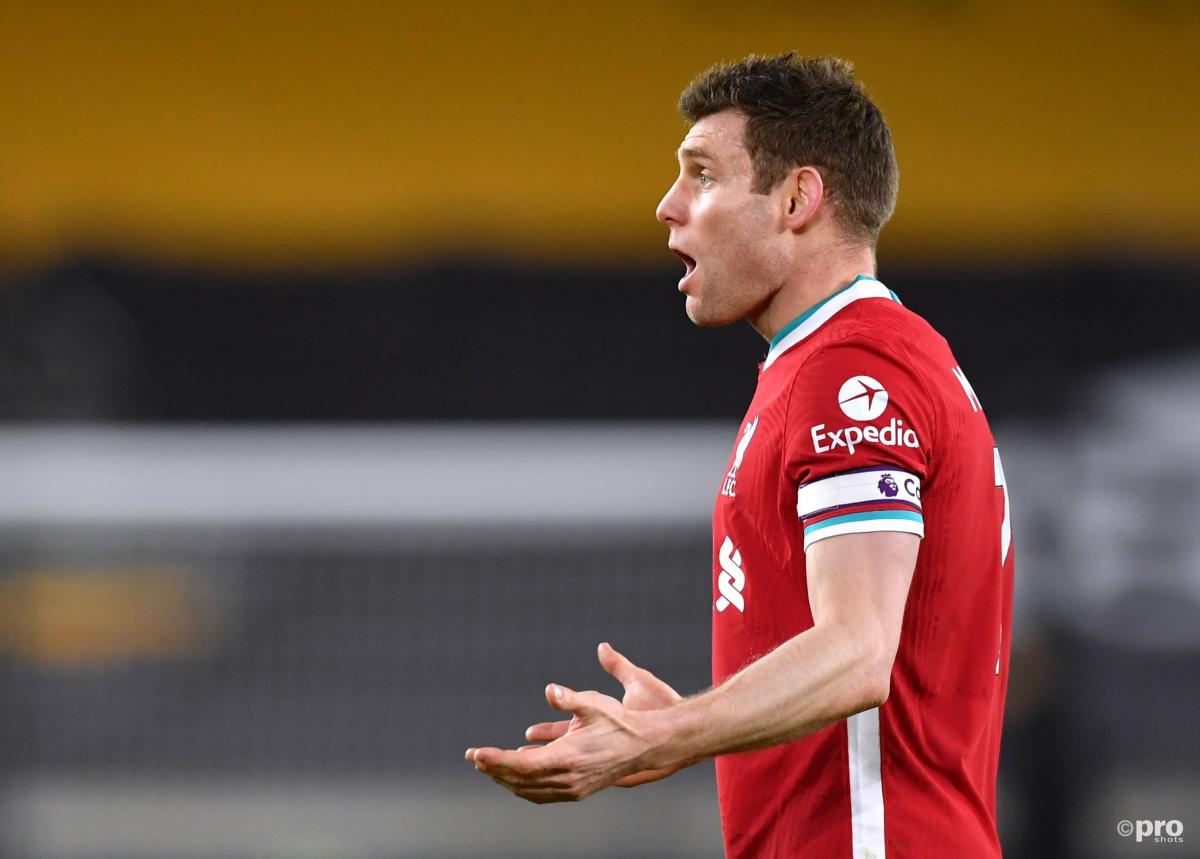 Liverpool captain James Milner has spoken out against plans for a European Super League.
The Reds are one of 12 teams who have committed to a controversial breakaway competition that would usurp UEFA's Champions League.
READ MORE: What is the European Super League? Format, teams, earnings, reactions and everything you need to know
Additionally, Manchester United, Manchester City, Chelsea, Arsenal and Tottenham are the other Premier League clubs to have put their name to plans, while Juventus, Inter and MIlan from Serie A and Atletico Madrid, Barcelona and Real Madrid from La Liga complete the dozen clubs.
Asked about the plans after his side had drawn 1-1 with Leeds in Premier League action, Milner gave a very definite response.
"There's a lot of questions about it. I don't like it. Hopefully it doesn't happen," he told Sky Sports.
When pressed about his reasoning, he replied: "For all the same reasons as everyone else. I can only agree with most of it."
Milner added that the Liverpool players had no prior knowledge of the plans, which rapidly broke on Sunday.
"Same as everyone else, when it broke yesterday," he responded when asked if his colleagues were forewarned.
He did, however, add that he felt the hot welcome that the Liverpool players got when they arrived at Elland Road was unfair.
"The players have no say, so the welcome we got was a bit unjust," he said.
"For us, we just try to concentrate on the game. We just have to try to be professional, it's all we can control."
Earlier on Tuesday, Jurgen Klopp, the Liverpool manager, tacitly admitted that he is also against plans for the European Super League.