Ex-Man Utd target Kluivert keen to stay at RB Leipzig 'for a long time'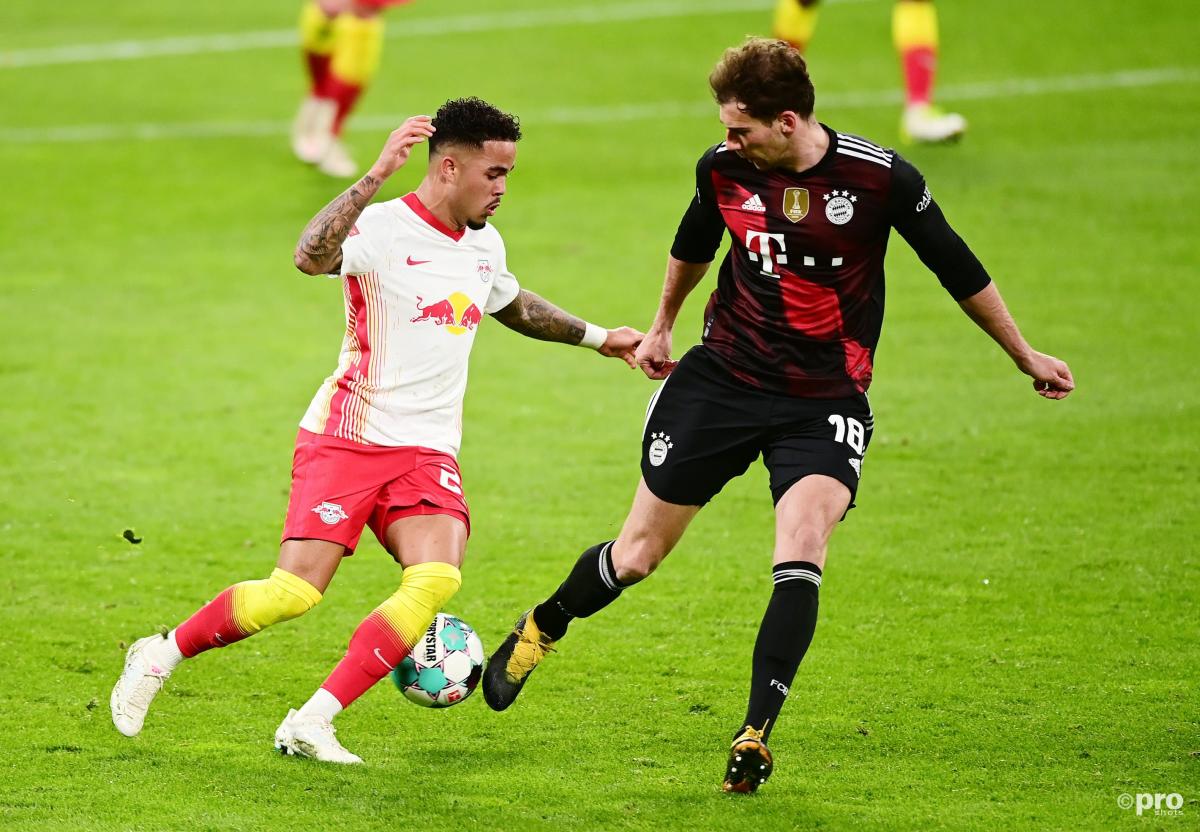 Former Manchester United target Justin Kluivert is keen to stay at RB Leipzig beyond this summer when his season-long loan from Roma expires.
The 21-year old signed for the Italian club in 2018 and went on to make 68 appearances before joining Leipzig on loan with an option to buy at the start of the current campaign.
He has been troubled with injuries in his time in Germany, playing just 15 games, but sees his long-term future with the club.
"I can definitely imagine it at the moment," he told Spox.com "But ultimately, the decision isn't mine alone. We will see what the future brings."
Kluivert has since admitted that his father recommended he didn't sign for Roma, but insisted it was best for his career.
"Dad thought staying another year at Ajax would do me good," he said. "It's important to listen to parental advice, but also to listen to yourself.
"For me, it was the right time. It was a moved that helped me a lot. Being faced with difficulties for the first time in my career was important, it made me mature."
Bundesliga over Serie A?
The Dutch winger now hopes to use the experiences from his time with Ajax and Roma to forge a successful career with Leipzig under young manager Julian Nagelsmann.
Kluivert also mentioned that the Bundesliga is better suited to his game than Serie A, providing more reason to stay with Die Roten Bullen.
"I had already visited the Leipzig training centre in 2018, I don't know why I didn't choose it right away," Kluivert added. "But now I'm happy to be here.
"We play at a high level in the Bundesliga and in the Champions League. Nagelsmann is making me more versatile.
"Sometimes he's making me play on the wing and sometimes more central. I like it, because I can play at a high pace.
"There is more space here than in Serie A. I can imagine myself in Leipzig for a long time. I'm satisfied.
"I want to give my best until the end of the season and beyond. We'll see what the future holds for me."