Lukaku explains how Inter have taken his performances to 'another level' since Man Utd move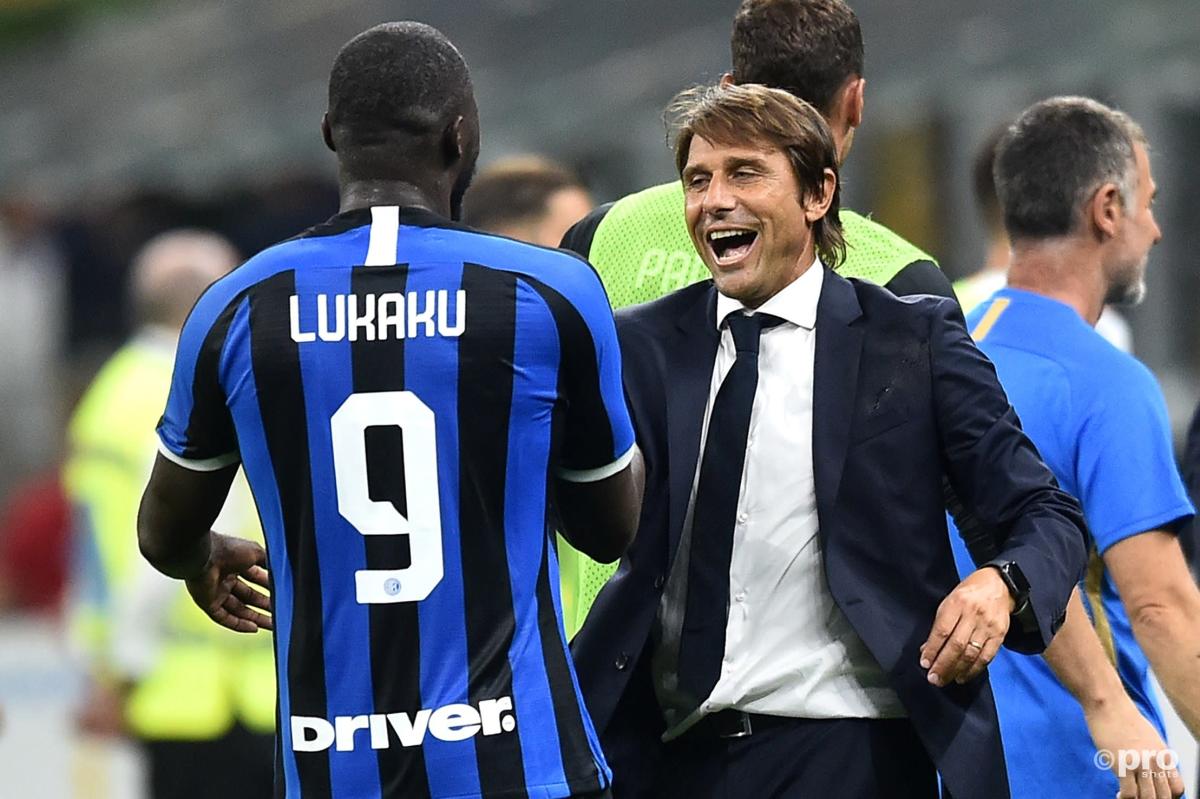 Romelu Lukaku has credited an improved diet while playing with Inter as one of the contributing factors to his fantastic form since moving to Serie A from Manchester United.
The Belgian was deemed surplus to requirements at Old Trafford and in the summer of 2019 completed a club-record €80 million move to Inter, where he has shone ever since.
In his first season with the Nerazzurri, he scored 34 goals and recorded six assists in all competitions, while in 2020/21 he has 24 goals and eight assists in 29 starts over all competitions.
His performances are in stark contrast to those when at Man Utd, when he often cut a frustrated figure up top.
He says part of his impressive form is down to looking after his body more.
"Since I joined Inter I have changed my diet and I can say that I have never felt so strong,'" Lukaku told the Daily Mail.
"My diet consists of salads for lunch, a lot of chicken breast, Shirataki pasta.
"I don't change my way of eating much, for how we play we must have a very strong physique, we run a lot: since I have followed this lifestyle I feel better on the pitch, I feel more reactive and faster.
March 4, 2021
"I love carbohydrates and I love potatoes, sweet potatoes and black rice, but I don't eat a lot of pasta.
"I've always been an explosive player with muscles but Italy took me to another level. I have never felt so strong. I have reached another level, physically and mentally.
"I consume a lot of carbohydrates after games. Most of the time I eat two packs of Gnocchi, it depends on what the chef has prepared. They go into circulation quickly and they help me a lot.'
"After the matches I also eat two plates of gnocchi!
"Since I was here at Inter we have done an analysis of my physique and a lot has changed. I also take vitamins."
Will Lukaku stay at Inter?
Though Lukaku would ideally like to stay at Inter, the club with whom he is enjoying the best form of his career, the decision may be taken out of his hands due to the club's perilous financial situation.
The pandemic has hit Inter hard, and they recently missed a payment to Man Utd for the transfer of Lukaku which apparently has triggered a £42m debt.
As one of the club's key assets, he will be near the front of the line to be sold should Inter need to raise funds, though Man Utd are apparently going to attempt to use the debt owed to sign Lautaro Martinez instead.
Lukaku has also been linked with a sensational return to the Premier League with Manchester City, who will be on the lookout for a new centre-forward this summer, with no new contract on the table for 32-year-old Sergio Aguero as of yet.