Calhanoglu wants Galatasaray move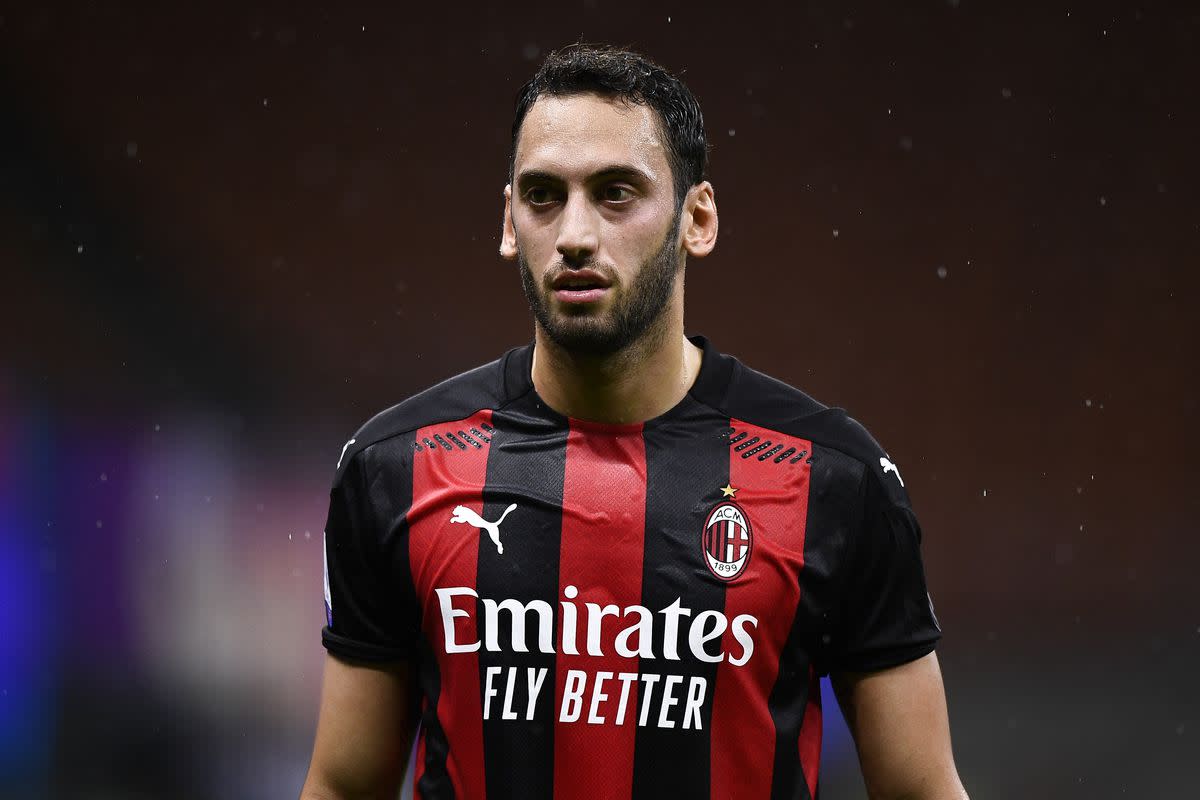 Hakan Calhanoglu has reiterated his love for Galatasaray and hopes to one day play for the Turkish giants.
The 27-year-old has emerged as one of Milan's most important players over the past few years and has been key to their improved form in 2020/21 which has seen the club once again become Serie A title contenders.
There is speculation surrounding his future, however, as his current contract runs out this summer with no new deal having been announced as of yet.
Milan recently assured fans that they were doing "everything possible" to retain Calhanoglu's services into next season to avoid losing him on a free transfer.
Calhanoglu was born in Germany to Turkish parents and so has links back to the country. He continues to support Galatasaray and when asked about potentially playing for them in the future, he said that was in his plans.
"I hope to play for Galatasaray in the future," he said ahead of Turkey's World Cup Qualifying matches this week.
"Why not? I got a lion tattoo because I cheer for Galatasaray."
He has become one of the assist kings in Serie A this season, laying on eight goals for his team-mates so far while scoring two of his own.
Who is interested in Calhanoglu
As of 1 January, Calhanoglu became available to talk to other clubs about a free transfer.
The club most notably interested in signing him ahead of the 2021/22 season is Manchester United, who are reportedly keen to add some competition in the attacking midfield department as well as an occasional replacement for Bruno Fernandes, who basically plays every game at the moment for the Red Devils.
Things have went relatively quiet on the Man Utd front, however, so the most likely scenario now is him probably staying at Milan for the time being.
Galatasaray, though, remains in the player's future plans.