Would Arsenal striker Lacazette be a good transfer target for Atletico?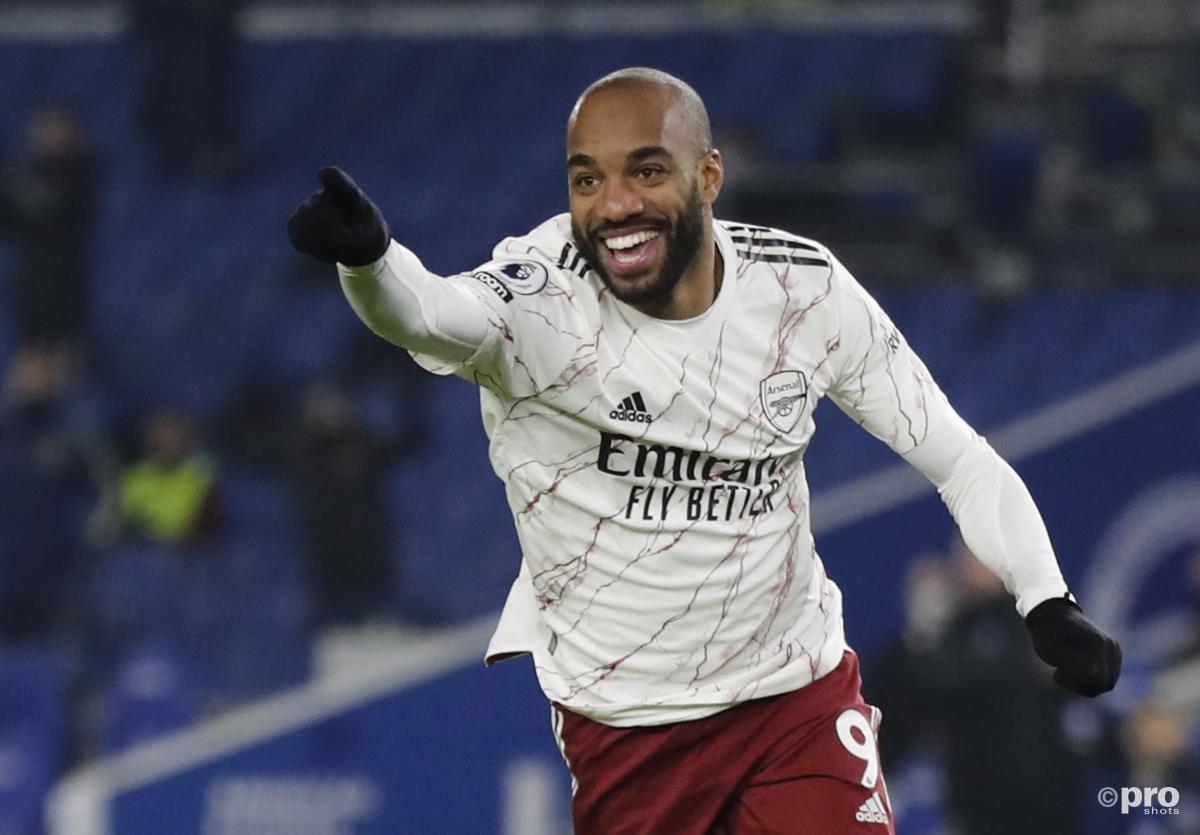 Atletico Madrid could be set to bolster their attacking options as the Spanish club now turn their attention towards Arsenal striker Alexandre Lacazette.
According to Spanish newspaper AS, Diego Simeone is keen on the French striker and is interested in taking advantage of the player's strained relationship with Arsenal manager Mikel Arteta.
The 29-year-old striker is under contract at the Premier League club until 2022 and was signed for £48 million in 2017.
But would Atletico really want or indeed need to sign Lacazette in January or the summer transfer window?
Do Atleti need another striker?
Perhaps the quickest and easiest way to decide whether the Spanish club are in need of another striker is to take a look at Simeone's current squad.
Not only does the Atleti head coach have Luis Suarez and Marcos Llorente to rely upon as traditional strikers, but he also has the young and exciting No.10 Joao Felix to call upon for goals each and every week.
Even if that wasn't enough firepower for Simeone, the club also have a perfectly good striker in the form of Alvaro Morata, who is currently on loan at Juventus. Reports in Italy have suggested that the Spaniard may make his move to Turin permanent, but Atletico have confirmed that the Serie A giants would have to pay a full price to keep the striker. And therefore it's more than likely that he'll be returning to Simeone's ranks in the summer.
On top of all that, it's also worth bearing in mind that the Madrid club have also just signed a striker on loan that they undoubtedly plan on signing on a permanent deal in the summer. Moussa Dembele has joined the club from Lyon and, assuming he does well in Spain, will almost certainly be bought in the summer for around £30 million.
Alexandre Lacazette's goalscoring form for Arsenal this season
| | |
| --- | --- |
| Competition | Goals |
| Premier League | 7 |
| Europa League | 1 |
| English League Cup | 1 |
| English FA Cup | 0 |
Is Lacazette an appealing target?
Even if we assume Morata stays at Juventus, Suarez begins to show his age and Atleti decide to return Dembele to Lyon, there are still a number of question marks over Lacazette and whether he would be an ideal signing for Atleti.
For a start, the striker's contract doesn't expire until the summer of 2022, which means the Spanish club would have to likely pay a full price for the player if they had any intentions of signing him in January or even at the end of the season.
Such a move would seem a little strange, considering the fact that Lacazette will at that point be on the cusp of his 30th birthday. That's not to say the striker is over the hill or beyond his peak as a player, but paying full price for a player of that age simply isn't something Atleti tends to do.
There's also the question of Lacazette's form. Although his seven goals in 15 Premier League games this season is by no means bad, goals have tended to come in fits and bursts for the French striker this season. Similarly, his 10 goals in 30 league games last season is entirely impressive either.
Perhaps Lacazette's poor form and diminishing standing in Arteta's squad are exactly the kind of factors that would allow Atleti to sign the forward for a cut-down price in the summer, but at the moment the Arsenal goalscorer doesn't look like the most appealing signing.