Barcelona transfer news: Why Laurato Martinez deal is further away than ever
There was a period in the summer when Inter striker Lautaro Martinez to Barcelona was the hottest news on the transfer market.
Barca need a forward more than ever, but Lautaro now looks very unlikely to be that man.
The Argentine striker has long been linked with a move to the Catalan giants. Indeed, rumours began around 18 months ago. Indeed, it was thought by many that Barca would activate his €111 million release clause in July 2020.
However, the Covid-19 pandemic that hit midway through the 2019/20 season affected finances throughout the world of football. Barcelona, already struggling with an astronomical wage bill – the highest in team sports – were no exception.
Barca were no longer in a position to be able to afford Martinez, and Inter wouldn't accept player exchange plus cash offers for one of their most prized assets.
So Martinez stayed at San Siro going into the 2020/21 season.
Real Madrid were also thought to be interested in the striker, but it was known that Martinez wanted to player alongside Lionel Messi at Camp Nou rather than grace the turf at the Santiago Bernabeu.
However, given the current state of both sides' finances as a consequence of the pandemic, neither will be putting in any offers for the 23-year-old anytime soon.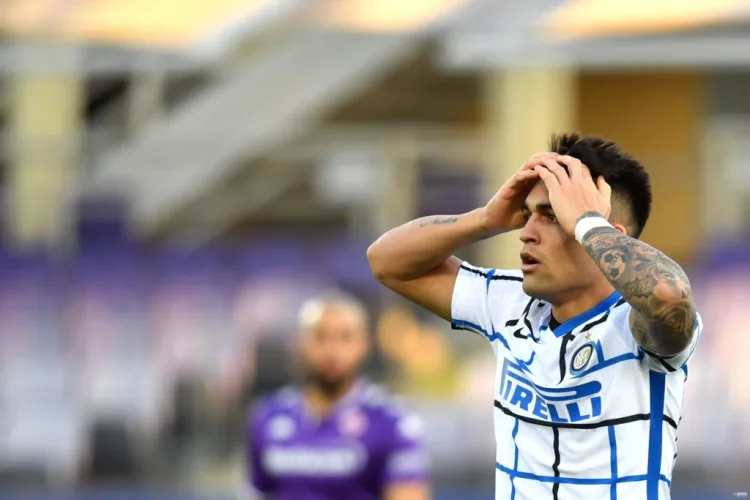 The poor form of Lautaro Martinez
Perhaps affected by not getting the move he wanted last summer, Martinez hasn't resembled the same player that lit up Serie A last season.
The forward had scored 15 goals and provided four assists in all competitions at this stage last campaign. This term, Martinez has netted 10 times and provided five assists.
Stats aside, the striker has at times looked disinterested and missing chances that 12 months prior he would've snapped up with relative ease.
Martinez's inconsistent displays have been masked by the consistent brilliance of striker partner, Romelu Lukaku.
New deal
In addition to the inability of the Spanish giants to attract him, Inter are eager to retain him.
According to La Gazzetta dello Sport, Martinez is close to agreeing on a contract extension to remain in Milan.
"My agent and the club are working on it, so I am relaxed about it all. I am only thinking about giving my all to Inter and hoping that an agreement can be reached to renew my contract," the player told the paper.
The Italian paper further goes on to report that the deal should be ironed out by early February, but the recent developments surrounding Inter potentially being sold are weighing on Martinez.
The new contract will either remove or raise his buyout clause, states La Gazzetta. Furthermore, Martinez's new contract will see him earn somewhere in the region of €5.5-€6m per season, a big jump from his current deal of €2.2m per season.
It now seems likely that his dream move to Barcelona will have to wait for the next several years, as a mixture of the player's form, Covid and Barca's finances have scuppered any chance of a transfer.