Is Vlahovic the perfect Lacazette replacement for Arsenal to target in January?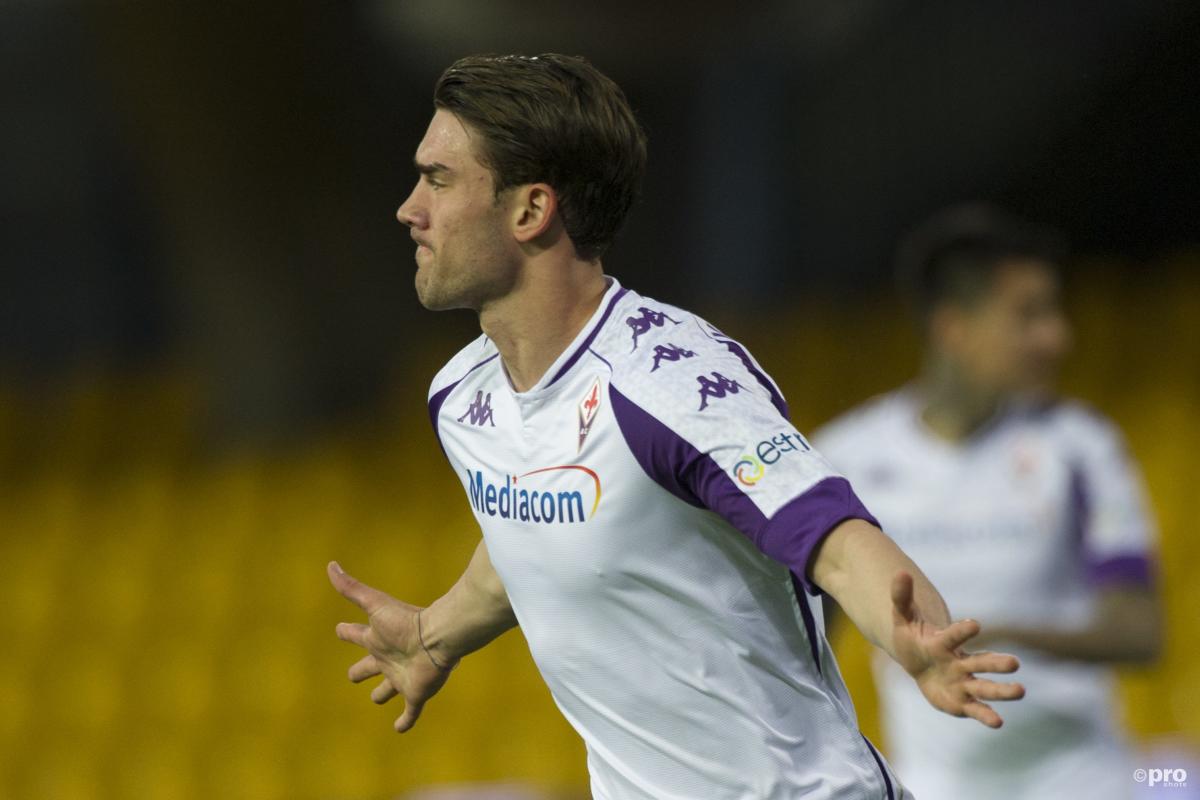 Arsenal may have finally put their money where their mouth is in the pursuit of Fiorentina striker Dusan Vlahovic.
The London club are in desperate need of a new, long-term replacement in attack, with Pierre-Emerick Aubameyang recently stripped of his captaincy and first team spot and Alexandre Lacazette expected to leave the club at the end of the season.
However, to the delight of Arsenal fans, Italian newspaper Gazzetta dello Sport have reported that the Premier League giants have tabled a bid of around €70 million for the Serbian goal scorer.
According to the publication, Arsenal are prepared to pay €55m and allow Lucas Torreira to make his move to the Italian club permanent.
But how good is Vlahovic and is he the ideal replacement for Lacazette at Arsenal?
How good is Vlahovic?
Vlahovic made the move to Fiorentina in 2018 and over the course of the last three years the striker has been slowly but surely developing into one of the best talents in Serie A.
While he may have struggled to score a single goal in 10 league games in his first season at the club, Vlahovic then got into the swing of things in the 2019/20 season with nine goals from 35 games in all competitions.
However, it was last season that the Serbian talent really got into full flow, with 21 goals in 40 games for the Italian club. And this season has seen him perform even better, with 18 goals from his first 22 games.
Is he a suitable replacement for Lacazette?
While it's always impossible to gauge whether one player can completely replace another, Vlahovic is certainly showing all the right signs of being an ideal successor to Lacazette at Arsenal.
At Arsenal, Lacazette tends to play as a poacher or a shadow striker, which means he's exceptionally good at linking up play outside of the opposing box but can also find space within it to finish moves.
Fortunately for the London club, that's exactly the role Vlahovic has been playing for Fiorentina in Serie A this season and it certainly wouldn't be too difficult for the young forward to take on the kind of role his French counterpart is currently doing in Arteta's squad.