Who could replace Mikel Arteta as Arsenal manager?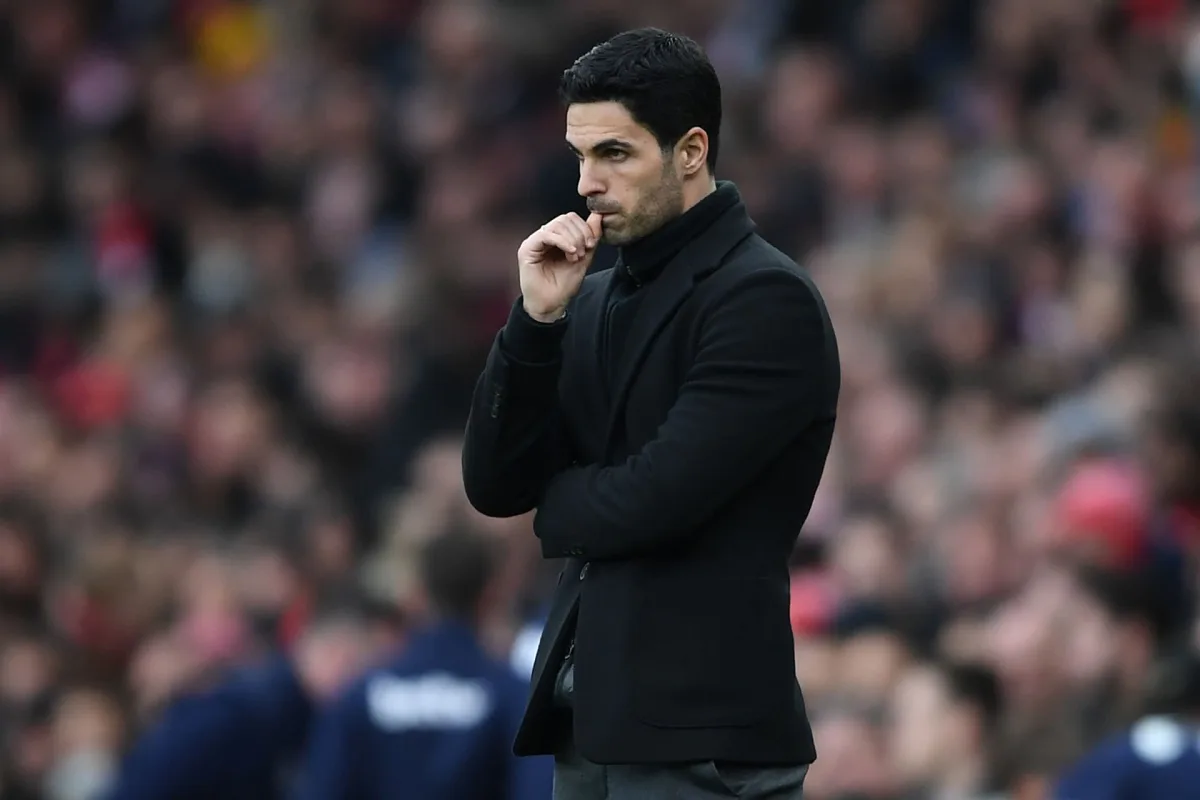 Sunday's 1-0 defeat to Burnley in the Premier League was a third consecutive defeat in the English top flight and a fifth league match without a win for Mikel Arteta's Arsenal side.
As such, no manager in England seems to be under more pressure than the young Spaniard, as the Arsenal manager towards some daunting tasks on the horizon to try and save his job. 
The London club next face Southampton, then Everton and after that it's Manchester City and Chelsea. And it certainly seems as though Arteta will have to win most of those games if he is to stick around as Arsenal manager. 
However, if Arsenal do decide to cut their losses with the former club captain there does seem to be a growing list of alternatives available to the Premier League side. Whether or not they're actually viable options is another matter entirely.
So who are the most likely candidates to replace Arteta at Arsenal?
READ MORE:
Massimiliano Allegri
The bookies favourite and perhaps the most sensible appointment Arsenal could make to replace Arteta would be Italian coach Massimiliano Allegri. 
Allegri left Juventus in May 2019, but not before winning five straight Serie A titles and four Copa Italia trophies. Although he may have higher ambitions than Arsenal on his mind, the Italian coach may see potential in Arteta's side and take a lot of pleasure in taking the London club back towards the top of the Premier League table.
Another bonus for Arsenal is the fact that the man himself seems desperate to test himself in the Premier League. "I would like to experience the Premier League," Allegri said earlier this month. "In Italy, I was in Milan for four years. Five years in Juventus. Now I expect (to work again) in Italy, but it is difficult, or in England."
Brendan Rodgers
With his Leicester City side flying high in third place in the Premier League at the moment it may seem odd to see Brendan Rodgers linked with a move to a club near the bottom of the league table.
However, as good a manager as Rodgers is, he seems to be even better at picking the opportune times to make the step up to a bigger club, regardless of their form at the time. He did this when he moved to Liverpool, then when he left Celtic to move to Leicester City.
Giving up a good thing at the King Power Stadium to move to Arsenal may make little sense today, but Rodgers certainly seems like the kind of manager that could see the long-term appeal of being Arsenal manager. And he's proved at a number of clubs that he knows how to perform in the Premier League.
Thomas Tuchel
A shrewder move for the London club in terms of a potential Arteta replacement may come in the form of Thomas Tuchel, who currently manages PSG but is nearing the end of his contract with the Ligue 1 club. 
Reports in France suggest Tuchel has little intention of sticking around in Paris after giving up on trying to wrestle control of a team full of world stars. However, at Arsenal, Tuchel would be the undisputed authority in a dressing room full of young players that have still to prove their worth in the English top flight.
Equally, Tuchel has shown in Germany and now in France that he can get the very best out of players and match expectations put on him by demanding chairmen and passionate fan bases.
Rafael Benitez
Another option for replacing Arteta seems to be Rafa Benitez. The senior Spanish coach was once upon a time a Liverpool man after his success at Anfield but has since transitioned into an expert interim-manager that can be dropped into seemingly any mess and turn the club around. 
In the last 10 years Benitez has done that at Inter, Chelsea, Napoli, Real Madrid and Newcastle United. And there's little reason why he couldn't be handed the reigns of this Arsenal squad and guide them safely back towards mid-table and possibly even higher.
The only major stumbling block is the fact that Benitez is currently earning a handsome fee in Chinese football and may require a substantial fee to release him from his contract at Dalian Professional.
Ralf Rangnick
Last but by no means least, we have German coach Ralf Rangnick. The 62-year-old coach has technically been out of the management game since June 2019, when he made way for Julian Nagelsmann at RB Leipzig. However, the senior tactician has been invovled in the Red Bull network of clubs ever since.
Whether Rangnick is looking for another traditional coaching job remains to be seen, but links with AC Milan and the German national team seem to suggest he would be. And as such a club like Arsenal may be exactly what the coach is looking for.
However, one sticking point for Arsenal in replacing Arteta may be the manor in which Rangnick tends to demand full control over the players coming and going from his club. And considering Arsenal convoluted player recruitment structure it seems unlikely that the German coach would consider a move to the London club without serious promises that his word is final.