What are the biggest Bosman transfers in football history?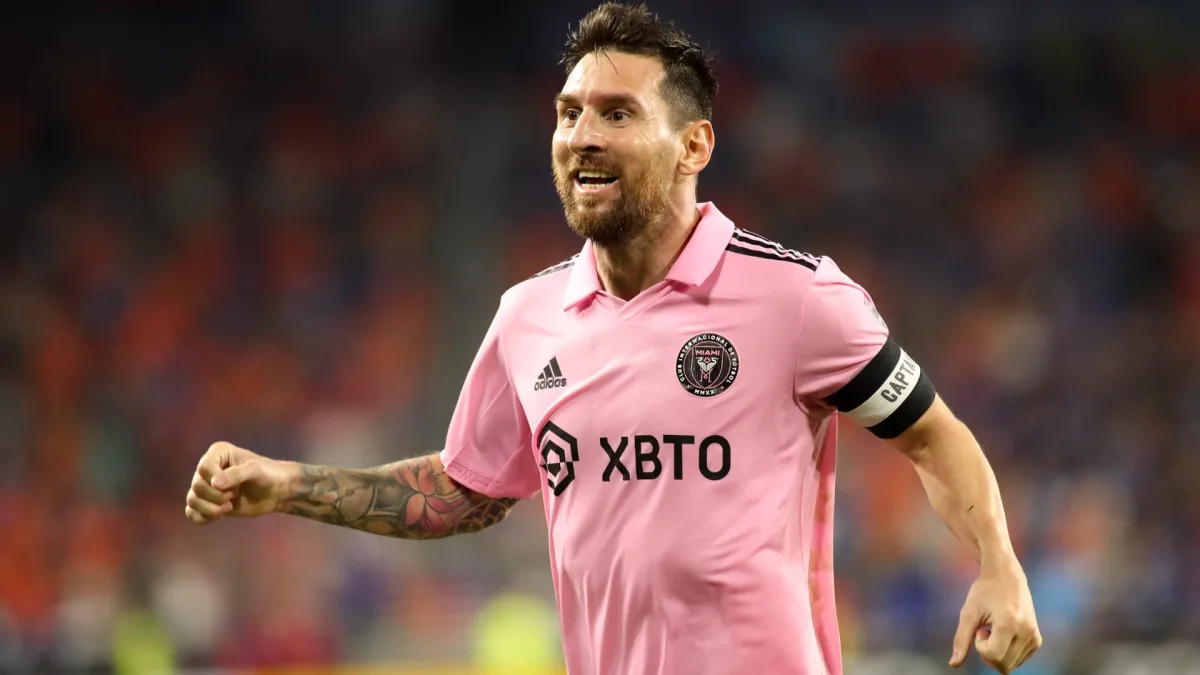 High-profile free transfers have proliferated a lot in recent times, with agents and players realising that they will be able to pocket more money from move if they directly negotiate with an interested party without their current club demanding a fee.
The transfer window in the summer of 2020/21 was one of the busiest with regard to free transfers - with one Lionel Messi joining PSG - but this summer could be even bigger. Messi has again moved on a free transfer and scores of other big names like Ilkay Gundogan, Sergio Busquets, Jordi Alba and Angel di Maria have also switched clubs without a fee.
MORE: Premier League 2023/24 summer transfers: All the Done Deals
What is the Bosman Ruling?
The Bosman Ruling was introduced in 1995 after footballer Jean-Marc Bosman.
Bosman took his club RFC Liege to court for not allowing him to freely move to French side Dunkerque without a transfer fee, even though his contract was expiring.
As a result of this ruling, football players have since been free to join a new club for no fee once their contracts expire.
Plenty have taken advantage of the ruling, and here we take a look at some of the most high profile Bosman deals in history.
Gianluca Vialli – Juventus to Chelsea (1996)
Gianluca Vialli joined Chelsea in the mid 1990s as part of Ruud Gullit's rebuilding of the side, and would eventually replace the Dutchman as player/manager in 1998.
It was after winning the Champions League with Juventus that the Italian opted to make the move to London. He was an integral part of making Chelsea a force to be reckoned with in English football again, just before the Roman Abramovich era.
Edgar Davids – Ajax to Milan (1996)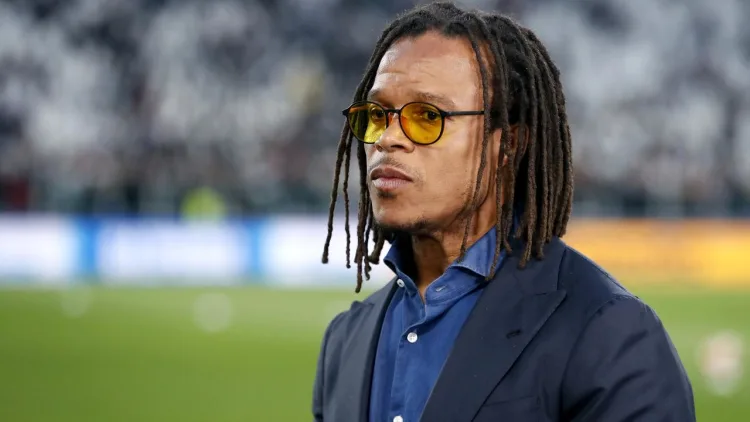 Shortly after missing a penalty in the shootout in the Champions League final versus Juventus, Edgar Davids left Ajax for Juve's Serie A rivals, Milan.
Davids effectively led the exodus from the Ajax team that won the Champions League in 1995, with the likes of Edwin van der Sar, Clarence Seedorf, Patrick Kluivert, and Marc Overmars all leaving not long after.
He was with Milan for a season-and-half, before eventually making the switch to Juventus. It was there that he solidified his status as one of the best defensive midfielders in the world, alongside maverick playmaker Zinedine Zidane.
Steve McManaman – Liverpool to Real Madrid (1999)
Much like David Beckham a few years later, Steve McManaman saw a move to Barcelona fall through only to eventually join their Clasico rivals, Real Madrid.
In 1999, McManaman joined Los Blancos having agreed a pre-contract agreement five months previously.
He would go on to become the first English player ever to win the Champions League with a foreign club, and would double his tally of European Cup wins, too.
Sol Campbell – Tottenham to Arsenal (2001)
Few transfers in the noughties were met with such ferocious hatred from one set of fans and glee from the other.
In 2001, Tottenham's Sol Campbell crossed the North London divide to join Arsene Wenger at Arsenal, much to the dismay of the White Hart Lane faithful.
He was labelled as 'Judas' by the Tottenham fans, not only for joining rivals Arsenal, but for previously breaking a promise that he would never play for the Gunners. He did play for them, and won two Premier League titles.
Henrik Larsson – Celtic to Barcelona (2004)
Celtic legend Henrik Larsson finally got his move to one of the elite European clubs in 2004 after years of excellence in Scotland. The Swede was hugely successful in Glasgow, but continually turned down the opportunity to move to a higher-profile league due to his commitment to Celtic, most notably rejecting a move to Manchester United.
But in 2004, he announced he would not be staying at Celtic beyond his current deal. Barcelona, in the middle of a squad rebuild under Frank Rijkaard, recruited the European Golden Boot winner, with Larsson actually leaving with the blessing of the fans.
Larsson would come off the bench to play a key role in the 2006 Champions League final against Arsenal.
Michael Ballack – Bayern to Chelsea (2006)
Chelsea were well into the Abramovich era when they secured the free transfer of Michael Ballack from Bayern.
It showed that the Blues were one of Europe's powerhouses that they could lure a three-time Bundesliga champion and three-time German footballer of the year to London for free.
The German was a success at Stamford Bridge, winning the Premier League, the FA Cup, and the League Cup. He also helped Chelsea reach their first ever Champions League final in 2008 when they lost to Man Utd.
Raul – Real Madrid to Schalke (2010)
Legendary Real Madrid striker Raul left the club for Schalke in 2010 at the age of 33.
At his advancing years, he became a victim of Real Madrid's latest spending spree which saw the likes of Cristiano Ronaldo, Kaka, and Karim Benzema added to the attacking ranks at the Santiago Bernabeu.
An injury also saw him miss a number of games in his last season at the club, who announced he would be leaving at the conclusion of the 2009/10 season, along with fellow veteran Guti.
A move to the MLS and Russia was mooted, but Raul eventually chose Schalke as it was his desire to continue to play in the Champions League.
Andrea Pirlo – Milan to Juventus (2011)
Andrea Pirlo was deemed surplus to requirements by Milan in 2011 as they failed to negotiate a new contract with the World Cup winner.
Juventus couldn't believe their luck, and quickly swooped in to recruit the midfield maestro. It will would prove to be a masterstroke from the Bianconeri as Pirlo led them to four Scudetto in a row and was key in making them a European force once again for the first time since they were relegated in the Calciopoli scandal.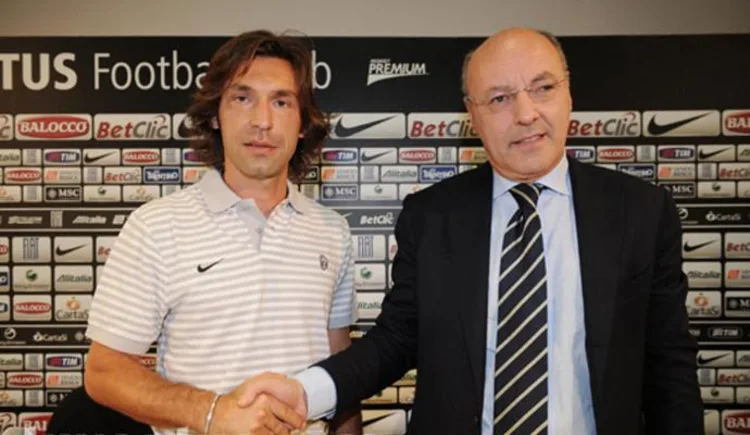 Milan, well, they haven't won Serie A since Pirlo left, having done so in his last campaign with the club. He would go on to solidify his status as one of the world's greatest playmakers while at Juve.
Robert Lewandowski – Dortmund to Bayern (2014)
At the beginning of the decade Bayern went on a spree of picking up Dortmund players in order to strengthen themselves and weaken their closest rivals.
When Mario Gotze announced he would be joining Bayern from Dortmund, in the weeks leading up to the Champions League final between the two teams no less, Dortmund fans were incensed.
At least Dortmund got a fee for that one, as the news year it would be Robert Lewandowski making the switch to Munich for free.
Dortmund's loss was Bayern's massive, massive gain, as the Pole has developed into one of the most devastating No. 9's of the past 20 years.
Zlatan Ibrahimovic – PSG to Man Utd (2016)
United fans would have been forgiven for being apprehensive about Man Utd bringing in another big-name veteran in their twilight years.
It didn't work with Radamel Falcao or Bastian Schweinsteiger, but there was a feeling this one would be different.
Fresh off becoming PSG's record goalscorer (a feat since bettered by Edinson Cavani), the 34-year-old Zlatan Ibrahimovic signed a one-year deal at Old Trafford with the option of a second.
He would go on to score an impressive 17 Premier League goals in his first campaign, though his second season was ravaged by a serious knee injury.
The Swede would join LA Galaxy before eventually returning to former club Milan in 2019.
Sergio Aguero - Man City to Barcelona (2021)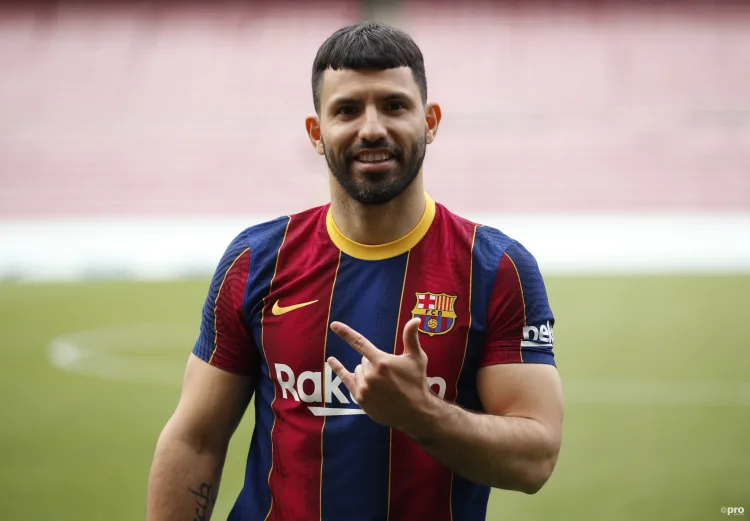 Sergio Aguero left Man City after 10 glorious years as the club decided not to renew his contract.
The Argentine is Man City's record all-time top scorer, having struck 260 times in just 390 games.
Despite turning 33 at the end of the 2020/21 campaign, he was still something of a coup for a Barcelona side who had failed to win La Liga in the previous two seasons. Yet fate would have other ideas and Aguero was forced to retire in December 2021 due to a heart condition.
Gini Wijnaldum - Liverpool to PSG (2021)
Paris Saint-Germain sensationally hijacked Barcelona's move for Gini Wijnaldum, with the Liverpool star transferring to Ligue 1 instead.
Wijnaldum had already long agreed personal terms for a free transfer to Camp Nou with only official confirmation of the move required.
However, at the last minute, PSG dived in with a substantially superior financial offer for a player who enjoyed five outstanding years at Anfield.
This caused a furore, with relations between Barcelona and PSG already poor due to numerous other transfer rows over the past seasons.
Gigi Donnarumma - Milan to PSG (2021)
Donnarumma caused a massive controversy when he decided to quit his boyhood team on a free transfer just days after the end of a 2020/21 season in which Milan had finally booked their return to the Champions League after seven years away.
At the age of just 22, having already made over 250 appearances for the club, it was hoped that Donnarumma would become the next Paolo Maldini or Franco Baresi in spending his entire career at San Siro.
His decision to reject an €8 million-a-year offer of a new contract - as his agent Mino Raiola demanded a frankly ridiculous €20m commission in order for him to stay - was seen as a betrayal by fans.
PSG had no problem meeting his financial demands, offering €12m-a-season for this generational talent - and paying Raiola what he wanted as well!
Memphis Depay - Lyon to Barcelona (2021)
There was a worry that Memphis Depay might not be able to play in Barcelona's first game of the season against Real Sociedad as the club were previously not allowed to register new players due to a breach of new salary regulations.
The Dutchman was eventually registered, though, and he had the unenviable task of helping to replace Messi.
After a disappointing period at Manchester United, Depay revitalised his career at Lyon and eventually became a big fish in a small pond with the French side.
He was in sensational form the season before moving to Barcelona, scoring 20 goals and recording 12 assists in Ligue 1 in 2020/21.
The Dutchman has since signed for Atletico Madrid.
Sergio Ramos - Real Madrid to PSG (2021)
After a hugely successful 16-year period at Real Madrid, Sergio Ramos left Santiago Bernabeu in June at the expiration of his contract.
Throughout the 2020/21 campaign the player and Madrid had been locked in talks over an extension to his deal.
However, the club were unwilling to grant his wish of a two-year deal on the same salary as before due to his age, while he missed a large portion of the season due to injury.
PSG were more than willing to grant that wish, on big money as well, in order to bring his experience to Paris.
Lionel Messi - Barcelona to PSG (2021)
Shockwaves were sent through the football world when Barcelona announced they would not be bringing Lionel Messi back to the club for the 2021/22 season.
The Argentine's contract expired in June, meaning that upon his return he would be counted as a new player, and Barcelona were unable to register new signings until their wage bill was drastically reduced.
A few days later Messi would say a tearful goodbye to the club and the Barca fans, confirming that it was his wish to stay.
He wasn't allowed to stay, and so he joined PSG for the biggest Bosman deal in history.
Lionel Messi - PSG to Inter Miami (2023)
Messi features again on our list. For a man of his calibre, two Bosman transfers in succession is quite something. It was once again down to Barcelona not being able to deliver a big enough package - Messi didn't want some of the current side to be moved on just so he could rejoin.
As such, it was Inter Miami that Messi signed for, putting an end to his two-year spell with PSG. It was not a fruitful time with the Ligue 1 outfit and a move was inevitable.
Ilkay Gundogan- Man City to Barcelona (2023)
Ilkay Gundogan's fine form towards the end of the 2022/23 season saw Man City launch an attempt to make him stay at the Etihad Stadium.
The German completed football under Pep Guardiola, sealing his legacy with a Champions League win.
But, ultimately, he wanted greener pastures. A move to Barcelona was just too irresistible to pass up and he joined Xavi's side ahead of the following season.