Who is Brenner, the Brazilian wonderkid wanted by Arsenal, Juve and PSG?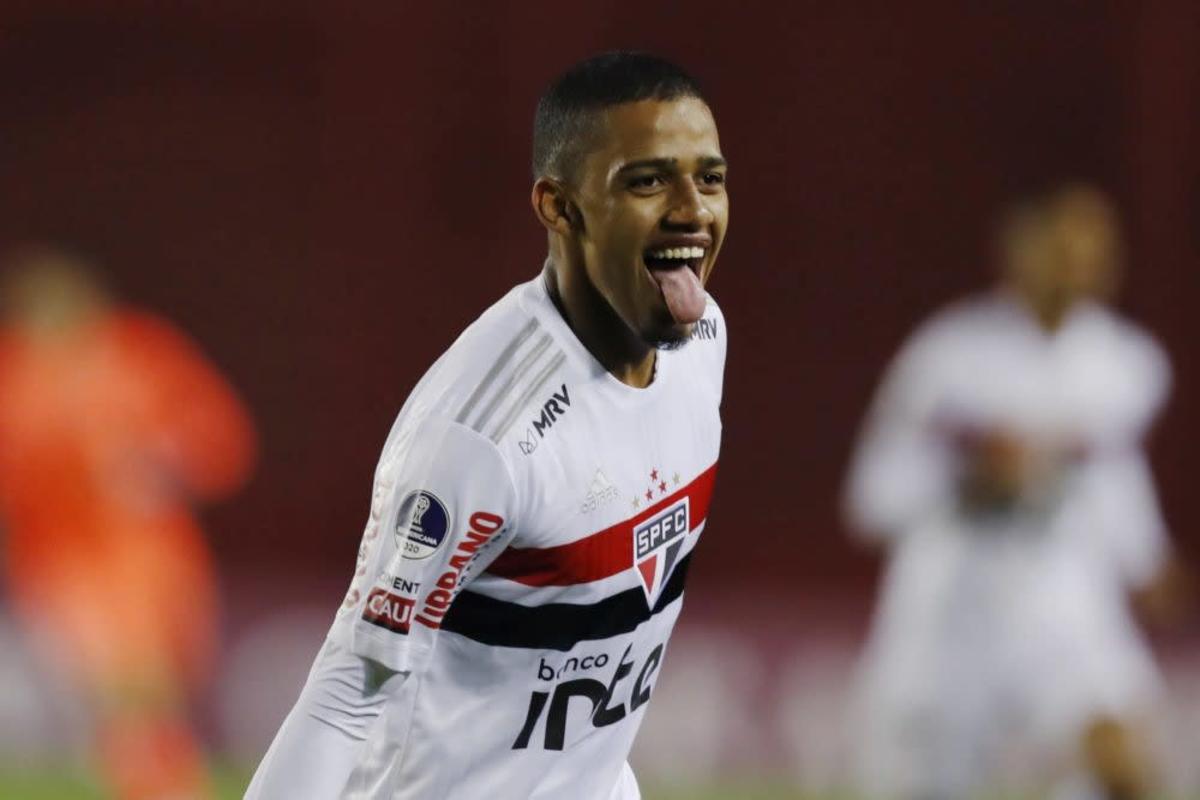 Arsenal, Juventus, and Paris Saint-Germain are some of a number of clubs interested in Sao Paulo sensation Brenner, who could be set for a move to Europe this January or in the summer.
Brenner Souza da Silva, born in 2000, made his debut for Sao Paulo in 2017 before going on loan to Fluminense in 2019 for a spell that didn't work out. He failed to score a single goal in a competitive match for the Rio side.
Prior to that ill-fated stint away from Sao Paulo, he was recognised as one of the most exciting players in Brazil, with pace to burn and an excellent dribbling ability.
The time at Fluminense dented his burgeoning reputation, but since returning to his parent club he has come on leaps and bounds and looks set to make good on his early promise.
What type of player is Brenner?
One aspect of his game which has certainly picked up is his goalscoring. In the 11 starts he has made in 2020 across the Brazilian Serie A, the Copa do Brasil, the Copa Sudamericana and the Copa Libertadores, he has scored 14 goals and recorded three assists.
He has six goals in six starts in the league to help Sao Paulo to a current fourth spot in the Brazilian Serie A.
Brenner enjoys keeping to the left-hand side of the pitch, and can also be used as a left winger, as displayed by his favoured positions in red.
However, when it comes to goalscoring he is definitely a poacher. Every single one of his goals scored so far this season has come from inside the penalty area, with eight coming inside the six-yard box.
This drastic increase in performance has naturally alerted a host of European clubs, and according to CalcioMercato, Arsenal, Juventus, PSG, Milan, Lazio, and Ajax are the teams who have expressed concrete interest.
Brenner has a release clause of £45.5m but it is believed that Sao Paulo would be open to negotiations to try and cash in on the player, with finances tight in the midst of the coronavirus pandemic.
Arsenal have previously negotiated with Sao Paulo for the transfer of Gabriel Martinelli and the presence of Brazilian, Edu, as sporting director could potentially give them an edge.
However, they face much tougher competition for Brenner than they ever did for Martinelli. PSG, for example, have a long history of success with Brazilian players and boast 1994 World Cup winner Leonardo as their sporting director.
Additionally, other clubs can guarantee the youngster Champions League football on an annual basis, something the Gunners cannot do at present.