Memphis Depay: Which clubs could beat Barcelona to Lyon ace?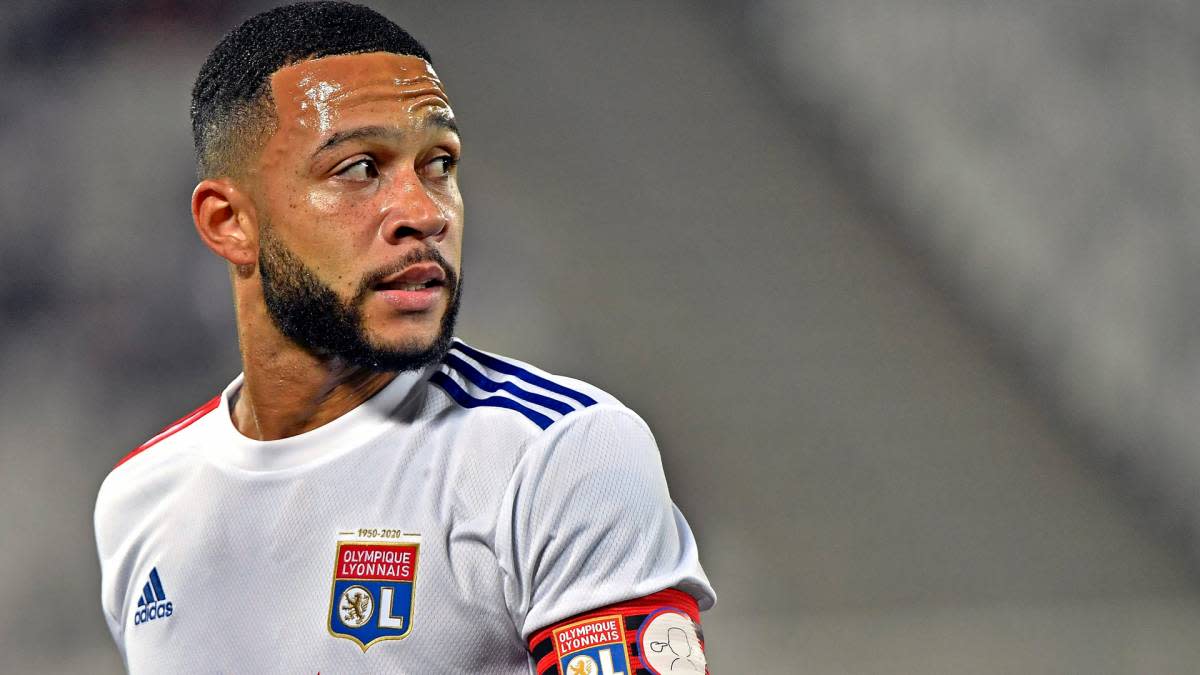 A lengthy injury to Ansu Fati has increased the probability of Barcelona making a move for Memphis Depay in January – but the Catalans are not the only club linked with the Lyon attacker.
Barca have made no secret of their desire to sign the 26-year-old. They tried and failed to sign him last summer, with the deal stumbling on deadline day.
Although struggling for money, the four-month injury absence of Ansu has given their pursuit new impetus. Depay is out of contract in France at the end of the season, making him a more affordable target, while the player himself has admitted that there is no guarantee he will still be at OL come May.
"I'm not going to make promises that I'm not sure I can keep," he told Telefoot.
But with the belts of big clubs being tightened all over the continent, Memphis represents a legitimate target.
Who is interested in Depay?
Reports in Italy suggest that there is interest from Juventus and Roma.
Juve feel that they do not have a player capable of featuring in the centre forward role as an alternative to Alvaro Morata. Memphis, then, could be that player.
And the Allianz Stadium club have contract issues of their own, with Paulo Dybala involved in a deadlock with the club. It would be surprising, though, to see the Argentine depart in January given his deal is up in 2022. The summer would be a more logical time for the playmaker to move on.
Of course it is not impossible that Memphis would be signed – for the first six months, at least – to act as a forward player, but he would surely demand regularly football and it seems inconclusive that he would get it at Juve.
Roma, meanwhile, would like to acquire him as a marquee signing for the Friedkin Group, who took over the club in August.
After climbing to fourth in Serie A through seven games, the addition of such a star would be seen as a statement of the new owners' intent.
But would Memphis turn his back on Barcelona for such a move? It seems doubtful.
Will Barcelona sign Memphis Depay?
There are still several significant hurdles to clear for Barcelona if they are to add Memphis Depay to their ranks.
Firstly, they will have to make room on their roster for him by offloading an attacking player. It is expected that such a move would also raise the funds for his transfer fee, which could be as little as £9 million.
Expect to see head coach Ronald Koeman push for this, though.
"I will try because I want to have him at Barcelona, but I can't know what the financial situation of the club will be then. We'll have to wait," Koeman said in October.
When club, player and coach all want a deal done, it generally is, but Barca's economic problems complicate matters in this case. The 'wait-and-see' message still applied.