David Silva – Should City have tried harder to keep him?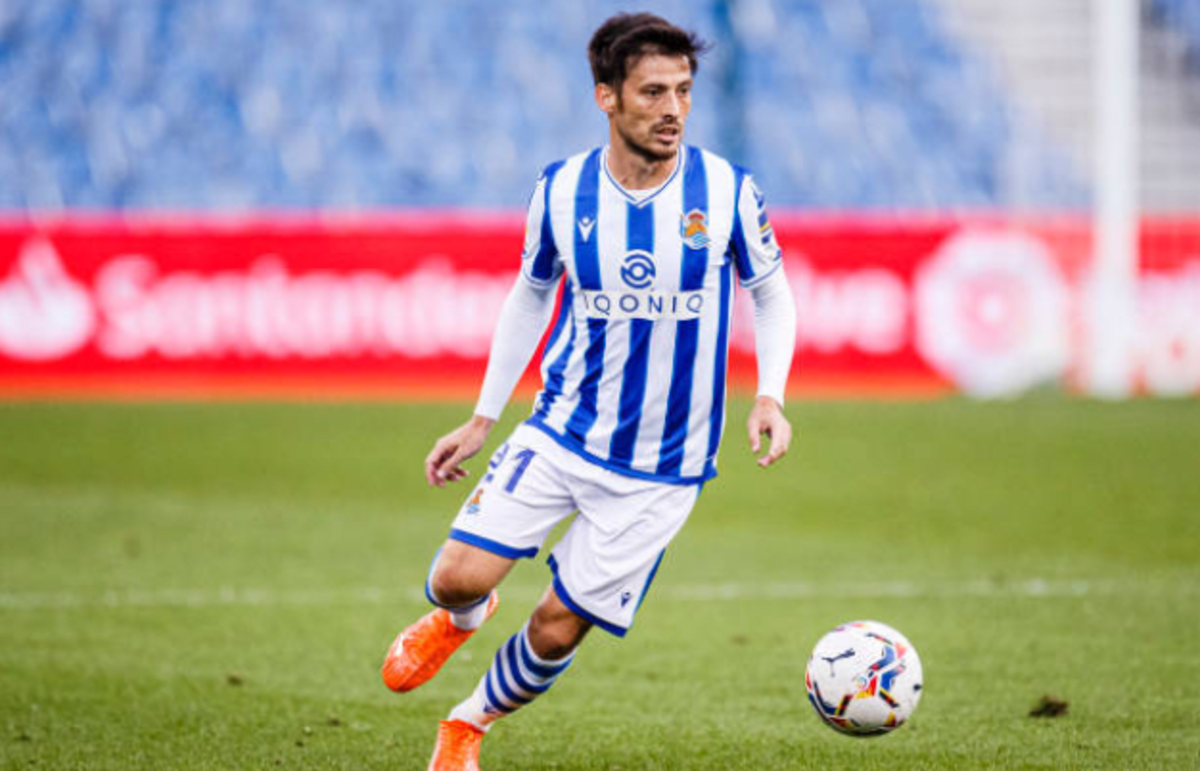 David City is a Manchester City legend.
Joining the club in 2010, he spent a decade in the Premier League before eventually moving on in the summer of 2020, with his legacy that of success, professionalism, and a recognition as one of the league's greatest ever players.
In his decade with City, he won four Premier League titles, two FA Cups, and five League Cups – a trophy haul most players can only dream of in England.
Although still trusted by head coach Pep Guardiola, his last year at the club saw him in and out of the team due to his advancing years, with 22 starts in the Premier League under his belt. While his minutes were down on previous years, his contributions certainly weren't, as he scored six goals and recorded 10 assists – a tally actually more than the previous season in 2018/19.
| Year | Goals | Assists |
| --- | --- | --- |
| 2019/20 | 6 | 10 |
| 2018/19 | 6 | 8 |
| 2017/18 | 9 | 11 |
| 2016/17 | 4 | 7 |
| 2015/16 | 1 | 9 |
| | | |
Silva had made up his mind before the start of the 2019/20 season that he would be leaving City after the expiration of his contract in the summer. Reasons for the departure went from family-orientated, to a new challenge, to even a significant boost in wages with a move to the Middle East.
It seemed destined that Silva would return to Spain, which made it all the more strange that he was poised to sign for Lazio in Serie A, with no apparent suitors coming in his homeland.
Still, Lazio had ran Juventus close for the Scudetto, and it presented the opportunity for Silva to play in another top league for a top performing club.
However, at the eleventh hour, with Lazio basically on the cusp of announcing their new player, Real Sociedad swooped in and signed Silva on a free transfer. The prospect of a return to Spain with his young family was too much for him to turn down, and so he joined the exciting Basque side.
In 2020/21, he has featured in all but one of Sociedad's league matches so far, starting six of them. At the time of writing they enjoy a position perched at the top of La Liga, with five wins from their opening eight fixtures.
Silva has contributed three goals via one scored himself and two assists, but his overall contribution has been impactful.
His consistence, in the Europa League also, has been excellent over recent matches, bar one ineffective outing against Napoli.
Silva's recent performances beg the question – should Man City have done more to keep him?
| Competition | Game | FootballCritic rating |
| --- | --- | --- |
| Europa League | Rijeka 0-1 Real Sociedad | 7.0 |
| La Liga | Real Sociedad 4-0 Huesca | 8.0 |
| Europa League | Real Sociedad 0-1 Napoli | 6.4 |
| La Liga | Celta 1-4 Real Sociedad | 7.8 |
| Europa League | Real Sociedad 1-0 AZ | 7.6 |
| | | |
Scoring goals has never usually been a problem for Guardiola's City, but they haven't enjoyed a good start to the 2020/21 season since Silva left. From their six matches played so far they have won just three, and are currently 10th in the Premier League table.
Scoring goals, and creativity, has been a problem so far this season.
They have scored just nine goals in the league, which is only better than Burnley, Sheffield Utd, Fulham, West Brom, Crystal Palace and Wolves.
Whenever Kevin De Bruyne was unable to play previously, Silva was on hand to provide the creative spark from deeper areas centrally. Now, when the Belgian is unavailable or off the pace, City are currently lacking in that killer pass.
The departure of Silva was meant to signal the emergence of Phil Foden, too, and although the England international continues to impress, he is simply a different player to Silva, preferring quick one-twos and driven runs into the box than, say, a delicate ball in behind. He has also been deployed on the left wing a lot this season.
Silva made the choice to return to his homeland, likely for family reasons, but if City made it perfectly clear he would remain a key player this season, would that have changed his mind about leaving?
They could certainly be doing with him.