Rennes manager pleads with Eduardo Camavinga to stay at the club next season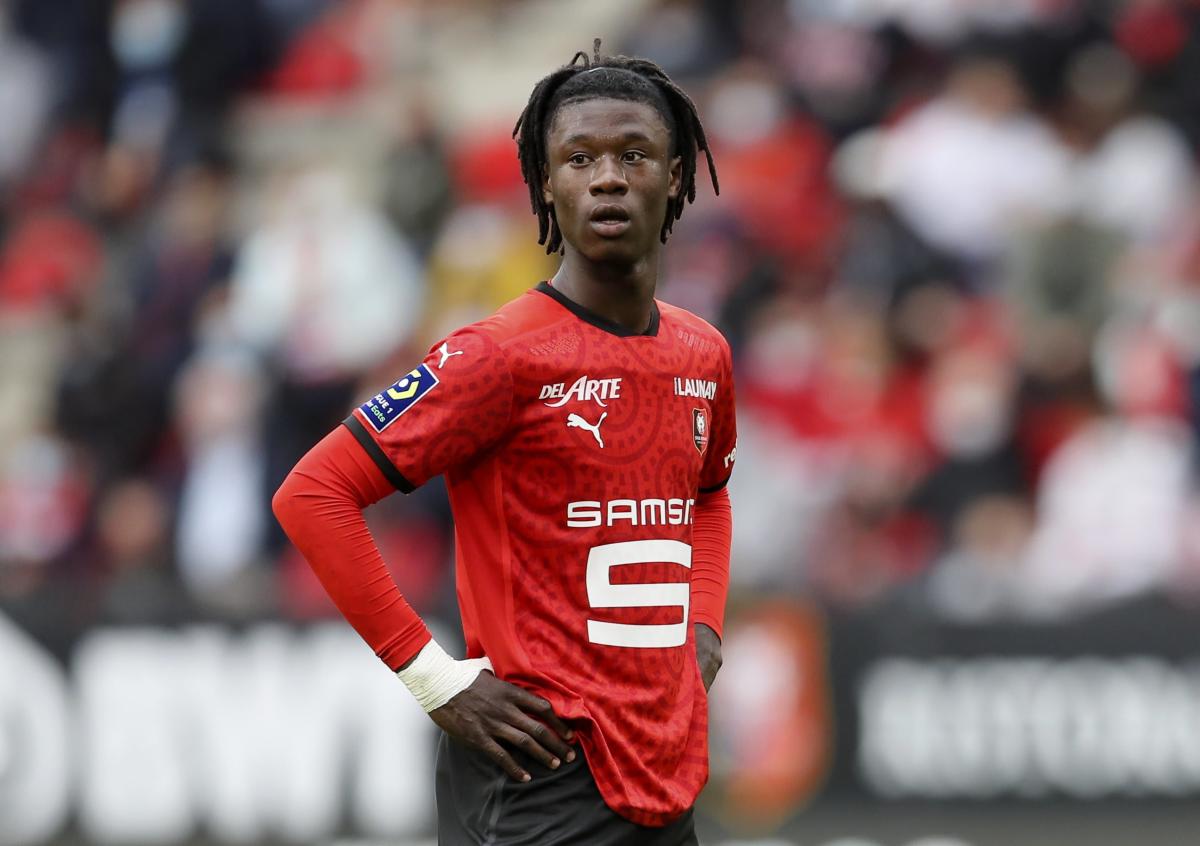 Rennes manager Bruno Genesio has pleaded with star midfielder Eduardo Camavinga to stay at the Ligue 1 club for one more season.
The 18-year-old talent has lit up the French top flight since moving into the first team and as a result has attracted the interest of some of Europe's biggest clubs.
According to reports in France, Real Madrid, Paris Saint-Germain and Bayern Munich are all interested in making a move for Camavinga this summer. 
READ MORE: Mbappe hasn't progressed as expected at PSG, claims former manager
Due to the player's contract expiring at the end of next season, the French club may be forced to sell the midfielder for fear of him signing a pre-contract with one of the interested parties next January.
However, despite the interest shown in the young France international, his current manager still believes the best move for him right now would be to stay put at Rennes and continue developing at the club he began his career with. 
'I think Camavinga still needs to do at least a year at Rennes'
"I have a speech to give him, which is both that of the coach of Stade Rennais but also of someone who has little experience, a little more than him, because he is younger than me and he is very lucky (laughs), said Genesio in an interview with Ouest France.
"But he is still a developing player, who has enormous qualities to reach the very high level."
Camavinga has enjoyed an impressive campaign in French football this season, having missed just three of his side's 36 league games to date.
And Genesio believes that kind of match experience is far more valuable to the midfielder's development than sitting on the bench in Munich or Madrid.
"Afterwards, my interest and my position are perhaps taken as something subjective but if I put myself in his place, I think he still needs to do at least a year at a club like Stade Rennais, where he is at home, with the confidence of everyone to develop further.
"He will have time to take other steps forward", added the coach.