Everton transfer news: Moise Kean regrets leaving Juventus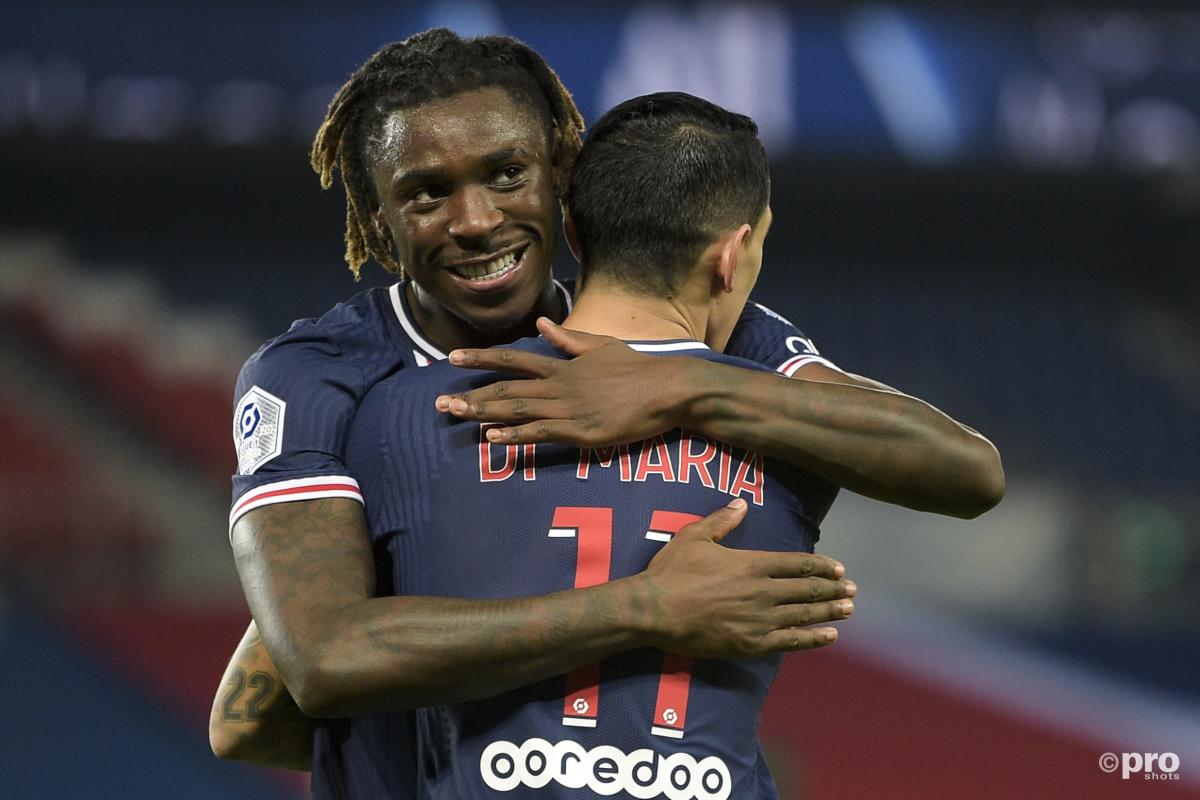 Paris Saint-German's on-loan striker Moise Kean has admitted that he's disappointed that he's no longer a Juventus player.
Kean came through at Juventus as a youth player and featured for the club's first team 16 times before making the move to Everton in 2019 in a deal worth a reported €27.5 million, plus €2.5 million in add-ons.
However, after a run of bad form and disciplinary reasons, Kean then left the Premier League club the following summer to move on loan to PSG.
The young, Italian striker seems to have now found his feet in Paris, with 16 goals in all competitions for the Ligue 1 club.
However, the 21-year-old forward has admitted that he often thinks back to his time in Turin and regrets leaving in the first place.
"I had a lot of important coaches at Juve, including Fabio Grosso at the youth team and [Massimiliano] Allegri, who put his faith in me despite the fact I was a bit of a hot-head at the time… He let me play, he believed in me. I will always be grateful," Kean said in an interview with Gazzetta dello Sport.
"I really liked Allegri. He had this way of joking with you, and you'd laugh, but then later think about it and realise he was trying to tell you something important. He helped me so much.
"I will be honest, I was a bit disappointed to leave Juve. I grew up there, I don't know where I'd be now without that club. Then I realised this is the life of a football player and had to accept it. Juve will always remain in my heart."
Will Kean move to PSG permanently this summer?
Having finally settled in Paris and started scoring goals on a regular basis for Mauricio Pochettino side, it seems as though a permanent move to PSG may be on the cards for Kean.
Indeed, as well as the French club's desire to sign the talented young forward, there also seems to be a begrudging acceptance at Everton that the forward may never become the player they thought they had signed in 2019.
READ MORE: Everton open to selling Kean to PSG, admits Ancelotti
When asked about the future of Kean, Everton manager Carlo Ancelotti recently admitted that PSG would be welcome to the forward if they made a suitable offer this summer.
"I don't have to convince [Kean] to stay at Everton. This is what the papers say. He is on loan and he has to come back," said Ancelotti.
"If Paris Saint-Germain want him they have to open discussions about him. We are open [to negotiations] but if nothing happens then he will be an Everton player next season and an important player."