Permanent deal for Everton's Kean will be very complicated – PSG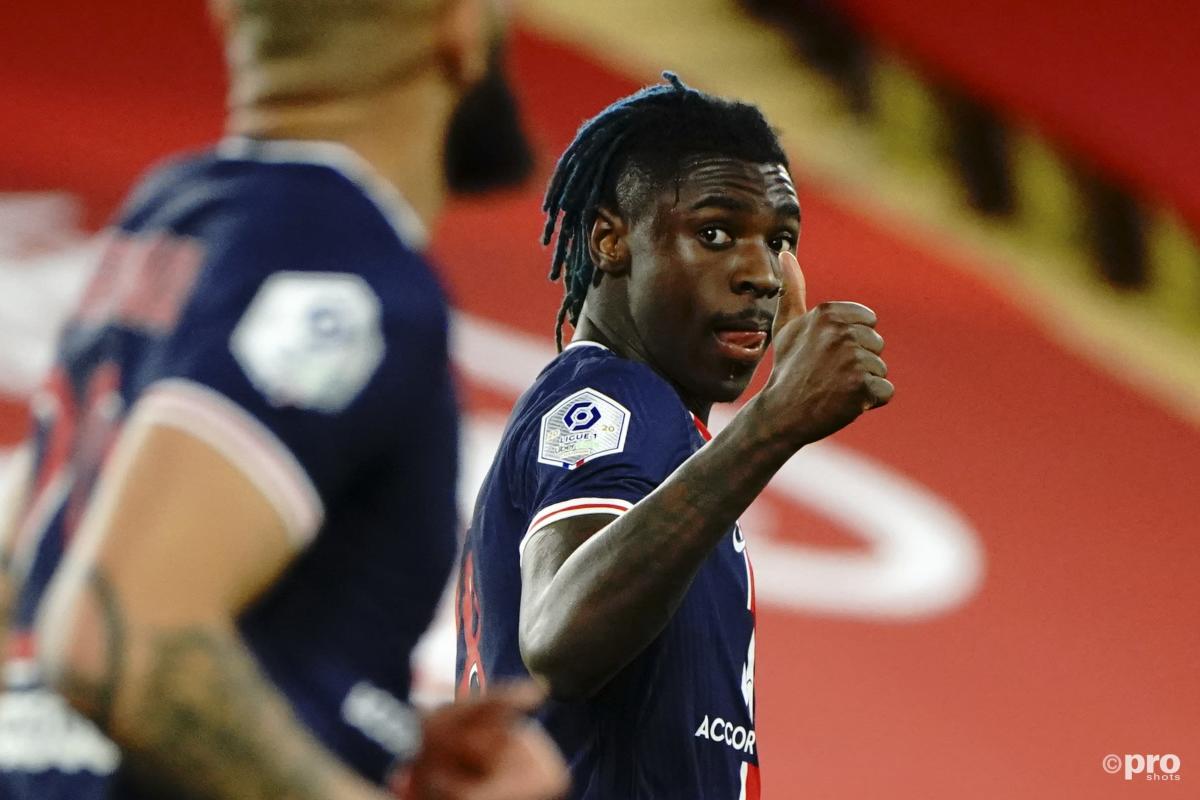 Paris Saint-Germain have admitted that it will be difficult for them to sign Everton loanee Moise Kean on a permanent basis.
Kean, who has scored 10 Ligue 1 goals for PSG this season, struggled for game time at the Toffees last year and made just six Premier League starts all season, despite his big-money move from Juventus promising so much.
He netted just twice in the league last year but has revived his career in Paris.
Despite fierce competition from the likes of Kylian Mbappe, Neymar, Mauro Icardi, Angel Di Maria and Pablo Sarabia for a spot in the forward line, Kean has already amassed over 1000 Ligue 1 minutes and has become a regular under new boss Mauricio Pochettino.
This has sparked talk of making the loan deal permanent, something PSG's sporting director Leonardo addressed when speaking to France Bleu: "Today, knowing a value is difficult.
"The choice was obvious. We made the choice to take a young player. We took Kean for one year, then we'll see.
"Everton didn't want to lose him. He plays very well, he scores. He has an important future, but beyond that, we cannot know.
"We could not do anything other than a loan and I think that today having him available for a year is already very positive.
"If we can see the future under certain conditions, we will try to see how it goes, but today, it's very complicated to know."
PSG will no doubt want to keep hold of Kean, and with Dominic Calvert-Lewin playing so well for Everton, it's unsure whether, despite his 2020/21 form, Kean would even start back at Everton, giving hope to the Parisians.
Having rediscovered the form he showed in his brief spell in Juventus' first-team, Kean would likely be keen to stay in France, but a deal with have to be agreed between the two parties.