January transfer window losers: Tottenham Hotspur's Dele Alli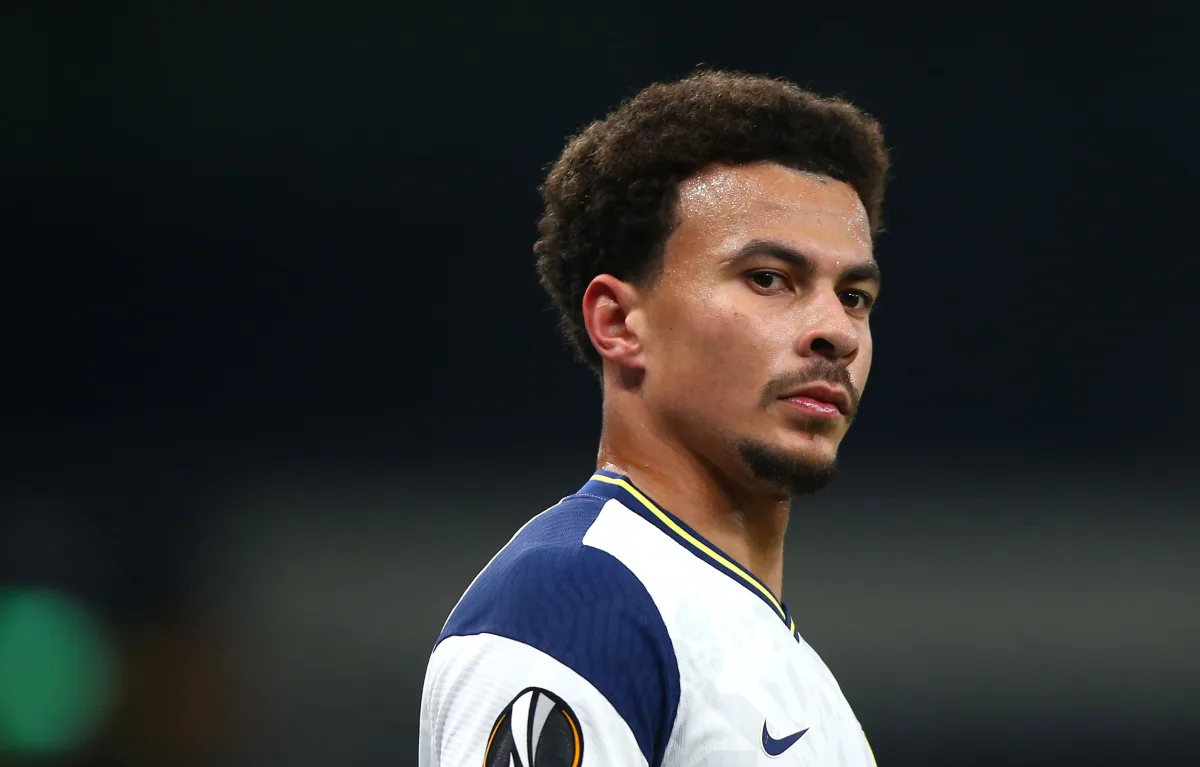 Very few players across Europe were looking forward to the January transfer window quite like Tottenham Hotspur midfielder Dele Alli.
Following the arrival of Jose Mourinho as the Premier League side's new manager in November 2019, Alli gradually began to find his role in the team diminish.
Mourinho, a famously pragmatic coach, turned to more physical and defensive options in the middle of the park and then signed Pierre-Emile Hojbjerg from Southampton. Alli's team was changing before his eyes.
As such, the England international began the new season as a back-up option in the middle of the pitch and made just four Premier League appearances amounting to 74 minutes of football in the first half of the season.
The January window beckoned and with it an escape pod for Alli to move on to pastures new, where he could return to the free-roaming wilds of being an adventurous No.10.
What also enticed Alli was the apparent interest from Paris Saint-Germain to rescue the midfielder from his White Hart Lane hell.
It was a rumour that had begun in earnest towards the end of 2020, but built up steam with every passing weekend that saw Alli sitting on the bench looking dejected.
By the time Thomas Tuchel had been removed from his post in the French capital and Mauricio Pochettino had been appointed on January 2, the reports had his fever pitch.
The stars had finally aligned and Alli was set to hop on the Eurostar to be reunited with the manager that had made him a star in the first place. 
Why Alli didn't sign for PSG
At least, that's what Alli and much of the media assumed would happen next. However, just when it seemed right for PSG and Tottenham to strike a deal and sign on the dotted line trouble began to brew.
Despite Mourinho reportedly being happy to let the midfielder move on, Tottenham owner Daniel Levy apparently wasn't happy with the idea of one of his best assets moving on loan to PSG and then potentially leaving for a cut-down price.
Just when it seemed to make the most sense, reports began to sprout up suggesting that Levy would now block any attempts by the Ligue 1 side to sign Alli. The midfielder that had spent all season waiting to leave would now be staying in England.
With the European Championships still due to take place this summer and space in Gareth Southgate's midfield tighter than ever, Alli will now have to try and convince his international manager that he's still up to the task of representing England despite spending much of this season on the bench.
January could have been an opportunity for Alli and Tottenham to part ways amicably and allow the midfielder to pick up crucial game time ahead of the summer competition. Unfortunately, the player didn't get his wish and will now have to try and convince Mourinho that he can find a spot in this new-look Spurs side.