Saliba shining against PSG strikers 'a massive positive for the future'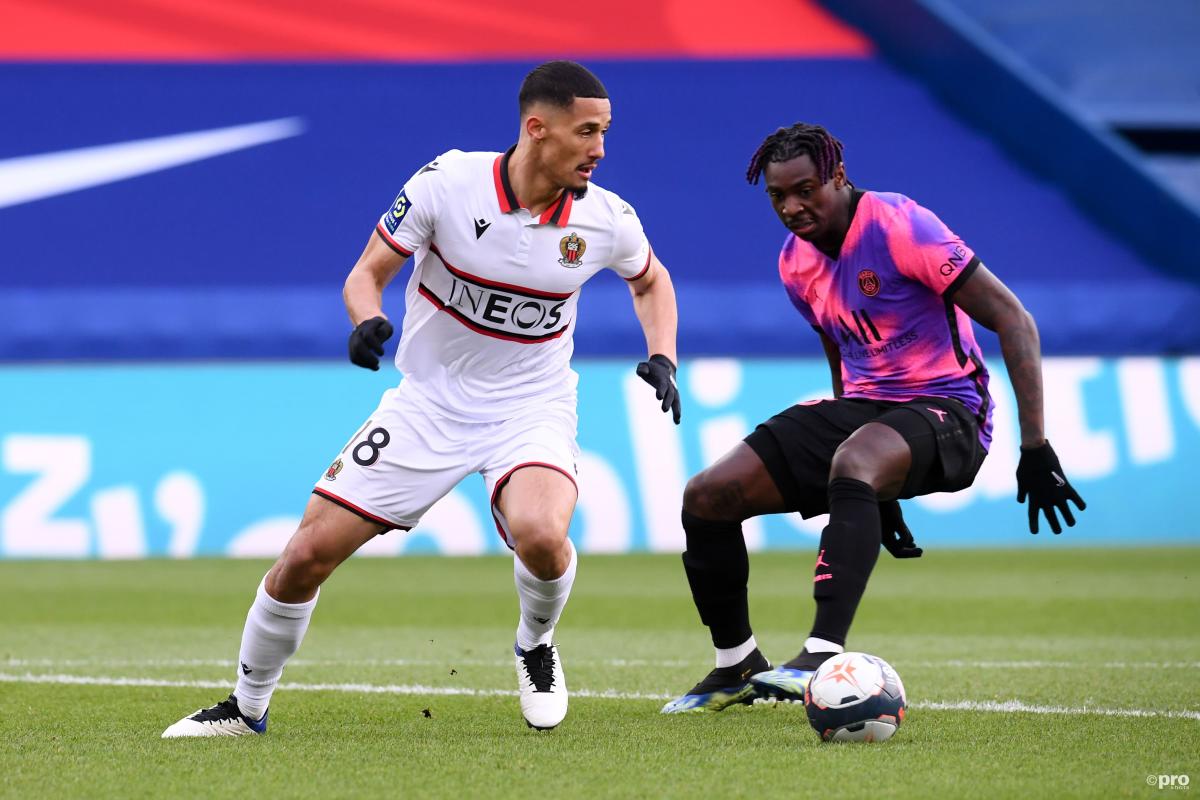 William Saliba and Jean-Clair Todibo producing impressive performances against PSG has Nice head coach Adrian Ursea even more enthused about their futures.
Nice went down to a narrow 2-1 defeat at Ligue 1 champions PSG on Saturday, with Moise Kean scoring the winner 14 minutes from time.
The two defenders, who arrived at Nice on loan from Arsenal and Barcelona respectively, produced good performances.
After seeing Saliba and Todibo impress against stars like Kylian Mbappe, Mauro Icardi, Kean and Julian Draxler, Ursea has seen them in a new light.
Already impressed by their efforts since signing, he now thinks even more is possible for Saliba and Todibo.
"I think we have got a good balance now," Ursea said after the defeat.
"Both centre-backs [Todibo and Saliba] bring a lot of calmness and give us stability.
"You can see that they know what they are doing.
"Playing like that against such quality strikers and bringing the ball out like they did is a massive positive for the future."
'Saliba and Todibo make other players better'
Arsenal stopper Saliba and Barca's Todibo playing at a high level has the added effect of improving the rest of Nice's team, according to Ursea.
He added: "It makes the rest of the team play better.
"When we are good in that area the whole team plays better.
"Defensively I think we were solid with a compact block and a good presence at the back. It's good to see for what's coming up.
"When we play with those two at the back our midfield works well too."
READ MORE: What happened to Saliba at Arsenal?
Saliba was voted Nice's Player of the Month in January and has regularly discussed how he was frozen out by Mikel Arteta at Arsenal.
A busy period for Nice continues next week with Ligue 1 matches against Marseille and Metz.
But regular first-team football is exactly what Saliba and Todibo have been craving. So far, they have shown their parent clubs what they can do.