Manchester United transfer news: What next for Jesse Lingard?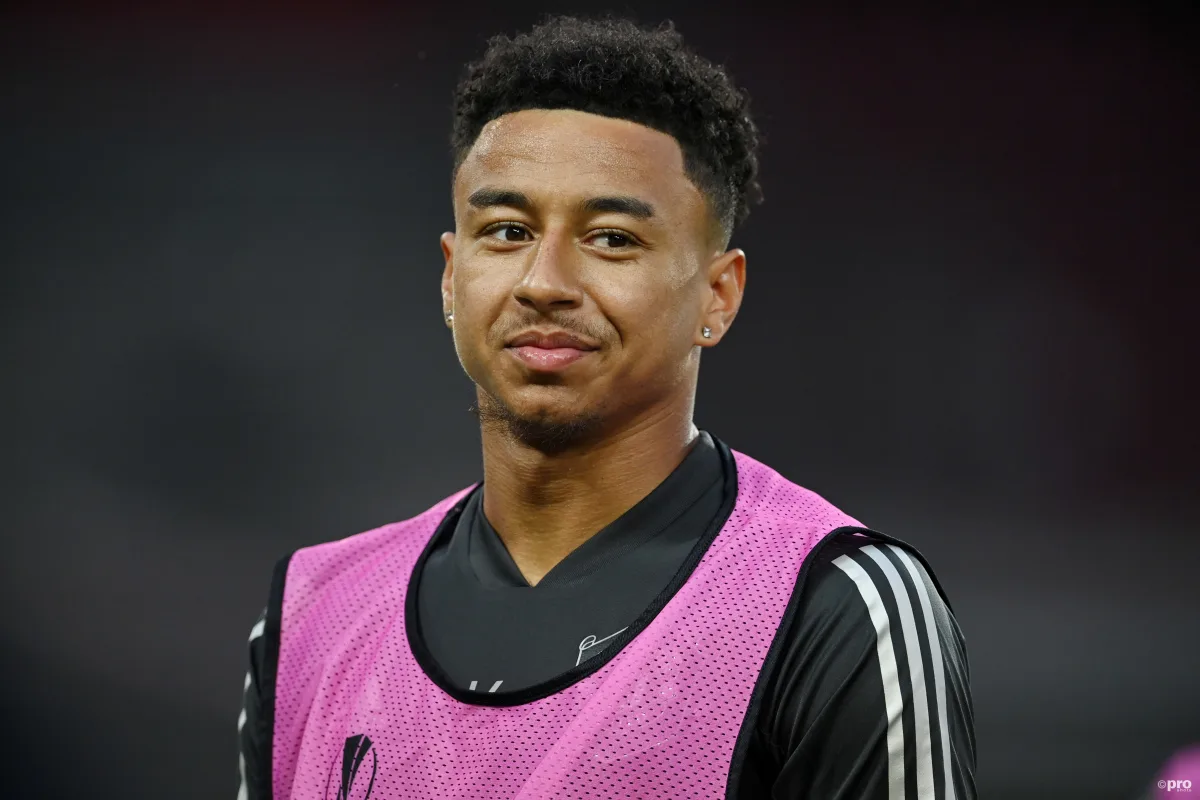 Manchester United may not do much business in the January transfer window, but one deal that is set to be completed is the departure of long-time winger Jesse Lingard.
He has been something of a cult hero of his time at the Old Trafford club, playing 210 times and scoring 33 goals in all competitions.
Lingard, who scored the winning goal in the 2016 FA Cup final, seems to have played his final game for the club.
"Jesse trained this morning, he wasn't in the squad," manager Ole Gunnar Solskjaer said on Sunday prior to the FA Cup clash with Liverpool.
"So, of course, he wants to play football, we will have to see and I will sit down with Jesse and make a decision on what we're going to do.
"So far, he's been the ultimate professional, trained well with a small group this morning that were not in squad.
"I will sit down and see if anything comes up. I'm very happy to have him around us as I know he could have played today and done well."
Solskjaer has reportedly preferred to put new signing Amad Diallo into his ranks for the second half of the Premier League campaign at the expense of 24-time England cap Lingard.
Having only turned 28 in December, his career is far from over, though, and there is a chance he could add to his international recognition in the future. So where does he go next?
Who wants to sign Jesse Lingard?
West Ham are the latest club to be linked with Lingard, with the Evening Standard reporting that he could be on his way to London.
Of course, the Hammers are headed up by former Manchester United boss David Moyes and are pushing for a European place. Such a move could, therefore, be an attractive one.
Sheffield United are credited with an interest in Lingard by the Manchester Evening News, the source that initially broke the story about him departing the club.
The winger's intention, though, is to move to a club higher up the food chain.
Little wonder he is holding out for a better offer. The Blades have just five points to their credit at the halfway point of the season and are heading for the Championship. If they were to reach the magical '40-point barrier' in May, they would have to outperform Liverpool's opening 19 games.
Tottenham have previously been linked with Lingard in the past. If they were to return, they would surely represent a more attractive proposition, even without guaranteed game time. However, Jose Mourinho is unlikely to want him in a squad already replete with wide options.
Newcastle, then, have also been associated with him in the past. The ownership of the Magpies may be reticent to spend big, yet Lingard would surely not command a substantial fee, even if his deal is up in 2022. Indeed, that he has been excluded from Man Utd's Premier League squad will only have knocked more off his value.
The St James' Park side have been notoriously lacking in flair this term, especially since Allan Saint-Maximin was struck by Covid.
With a shot in the arm required offensively, they could see Lingard as a gamble worth taking.
Interest in France?
There may be another, more left field, option available to the England man, however. Ligue 1 side Nice have been linked with a move for him.
Certainly, the lifestyle on the Cote d'Azur would surely be to the taste of 'JLingz', who has his own clothing brand.
However, the rumour is not one that adds up unless Nice are prepared to change their whole style to accommodate him. Adrian Ursea's side have exclusively played 3-5-2 this season and there would be no clear place for Lingard to play.
While there are several possible destinations for Lingard, West Ham is the one that currently looks likeliest.