Why does no-one want Laurent Blanc?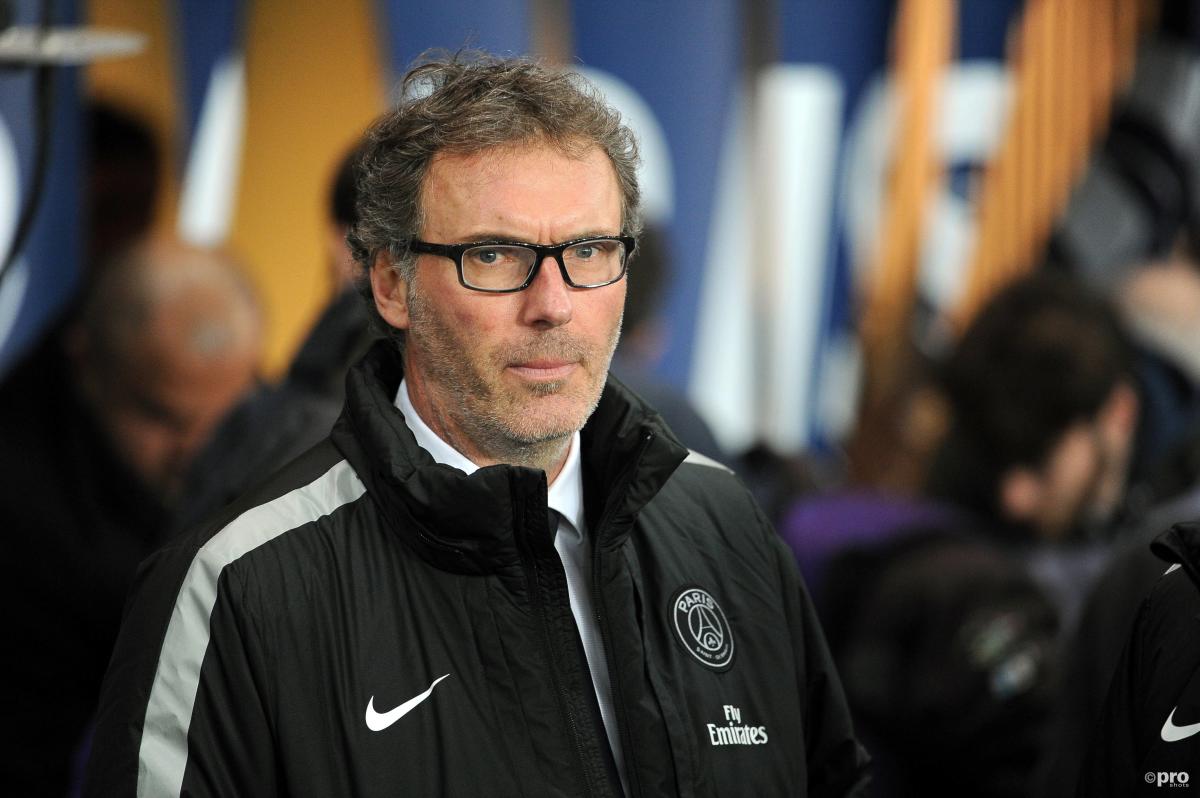 Former France and Paris Saint-Germain boss Laurent Blanc is a curious case.
His coaching CV is impressive. As a rookie with Bordeaux, he halted Lyon's domination of Ligue 1 at a time when that seemed impossible. He graduated to the France national side, where he helped begin to put the pieces back together after Raymond Domenech's shambolic and divisive reign.
He then spent three years at Parc des Princes, where his record stands up to scrutiny as strong as anyone over the last decade. From nine possible domestic trophies, he won eight, and he also led the team into the quarter-finals of the Champions League twice.
He has 236 wins from the 359 matches he has overseen. It is an enviable record.
READ MORE:
Over the last four years, though, Blanc has been inactive. And the longer he goes out of the game, the less chance there is returning to it. It is a fact he accepts himself.
"I'm a realist, honest with myself and with others," the former Barcelona and Manchester United centre-back told L'Equipe. "I'm not stopping anything at all. Whether it's at professional level or among amateurs, I've not definitely crossed anything out.
"But I'm not a sweet dreamer either. I've got older, I see how things have moved on and how the world is evolving. Football, too."
The previous day, he had told Telefoot that he felt "football is taking a direction that I don't necessarily like. It's more and more difficult for the coaches to manage".
It is not quite accurate to say that no-one wants Blanc to manage them. Lyon approached him in 2019 but ultimately elected to replace Sylvinho with Rudi Garcia. There have been other offers, too, from Valencia, for example.
Why has Blanc not got a club?
Blanc, though, is not prepared to step out of his leisure for just any team. It seems, however, that the magnitude of side he would like to coach either isn't interested in his profile or has forgotten that he exists.
The reason for this may lie on the golf course.
Just as Gareth Bale infuriated Real Madrid with the time spent on the fairway, Blanc would far rather be on the putting green than the training field.
Indeed, many regard Blanc as being the figurehead for his successes as opposed to the driving force. That would be his long-time assistant Jean-Louis Gasset, who has since gone it alone as a head coach and has won acclaim for the work he has done at Saint-Etienne and Bordeaux, even if it has passed under the radar of the biggest teams.
As former Bordeaux winger Wendel explained: "As soon as we had a few days off, he would go and play golf. He spoke to us about it often, very often. And even to me when I didn't know the rules!"
As soon as we had a few days off, he would go and play golf. He spoke to us about it often, very often. And even to me when I didn't know the rules!Ex-Bordeaux player Wendel
It has even been claimed that he once departed Bordeaux's pre-season training camp for three days for a jaunt to play golf in Montpellier. In the meantime, Gasset was left in charge of the team.
"If he accompanied Blanc, that would give more credibility to Laurent's candidacy," Lyon president Jean-Michel Aulas admitted when he was considering appointing Blanc to lead his club.
Another concern regarding Blanc lies in his man management.
France's Euro 2012 campaign crumbled amidst a background of dressing room unrest, while at PSG the coach had a fractious relationship with Zlatan Ibrahimovic, notable engaging in some verbal sparring after the 2016 Champions League exit against Manchester City.
Given the right conditions, though, Blanc could again thrive as a head coach.
The question is, however: is there a club that would give him the freedom to excel but also be of sufficient stature to attract him?
As he himself admits, the answer is increasingly tending towards no.