Olivier Giroud: Where could the Chelsea striker move?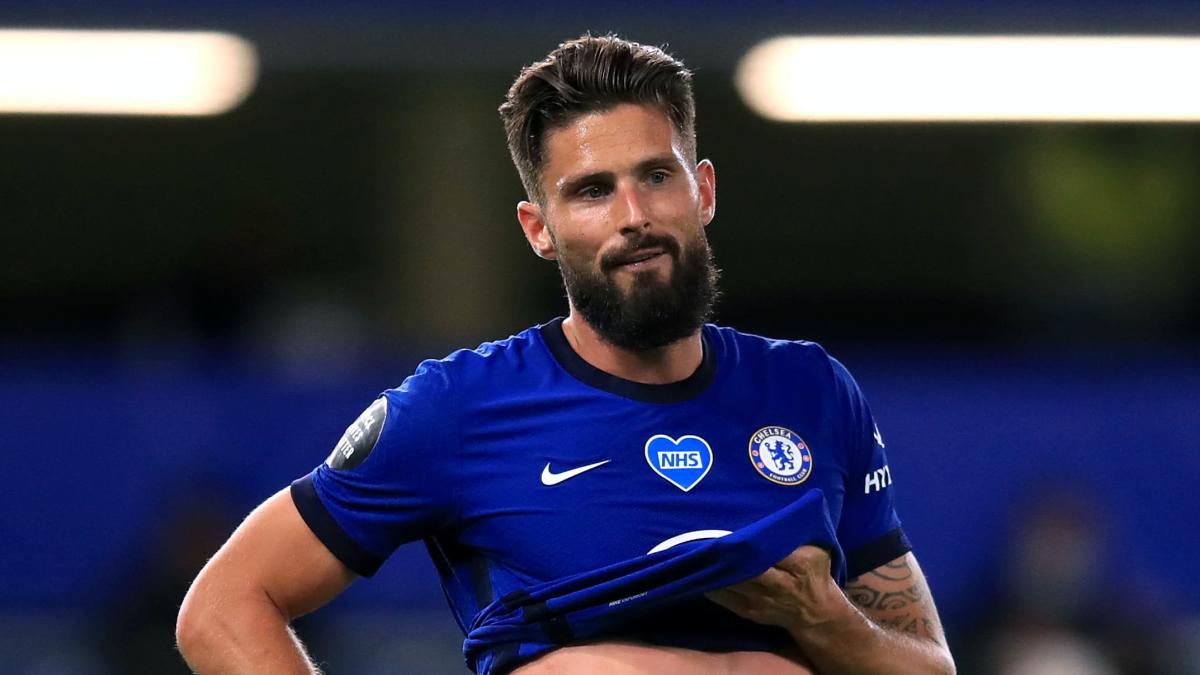 Chelsea forward Olivier Giroud has finally resolved to leave the club in January, according to a report from Telefoot.
The 34-year-old striker wishes to gain more playing time to secure his place in France's squad for Euro 2020.
He continues to be peripheral under Frank Lampard at Stamford Bridge, where he has featured only three times this season in the Premier League. Additionally, he has made just six appearances overall, including a single start in the EFL Cup.
France boss Didier Deschamps has previously warned him about dropping out of the national team if he does not play enough at club level. Giroud appears to have heeded that warning ahead of what may prove to be his last major tournament.
So where could he move?
Giroud to Marseille
It is no secret in France that Marseille are desperately short of firepower. With Dario Benedetto hopelessly out of form, they are without either goals or a focal point to their attack. Giroud at least guarantees the latter.
From OM's perspective, it is a move that makes sense.
Giroud, meanwhile, would benefit from playing at one of his homeland's biggest sides. Despite their lack of goals, Marseille's results have been good and they should push for the Champions League.
As well as visibility, the service he would expect to receive from Florian Thauvin and Dimitri Payet should be good.
Marseille, however, are not in a strong financial situation and affording such a player seems a stretch, even if he is prepared to make a sacrifice.
Bordeaux
The other French side associated with him closely have been Bordeaux. Former Arsenal's team-mate Laurent Koscielny is currently captain at the club but they are in a period of transition and struggling in Ligue 1.
Giroud would certainly be guaranteed game time at Stade Matmut Atlantique, but that would be in an ailing side. A relegation battle is probably not the setting for him to optimise his international opportunities.
West Ham
Having sold Sebastien Haller in the summer, West Ham are short of forwards. To this end, Giroud represents an attractive prospect. He is already based around London and has a proven record in the Premier League.
Although Michail Antonio has started the season in strong form, he does not boast Giroud's goal-getting pedigree. As such, the Frenchman would expect to see a good deal of pitch time.
Additionally, a six-month loan deal could suit both parties.
Inter
Former Chelsea boss Antonio Conte was linked with a move for the Frenchman last January. The financial issues that the two leading French clubs are suffering are not as pronounced in Milan. However, the stumbling block could be playing time.
Romelu Lukaku has been in red-hot form for the Nerazzurri for several months. The prospect of the veteran Giroud muscling him out of the first team on a regular enough basis to catch Deschamps' eye seem limited.
Where does Giroud's future lie?
Giroud is unlikely to stay at Chelsea after being scantly used this season. While he would be warmly welcomed in his homeland, West Ham seem to best tick the boxes in terms of being able to shoulder the financial burden of his wages while also giving him the playing time he wishes.