Camavinga not concerned with 'dream' teams at the moment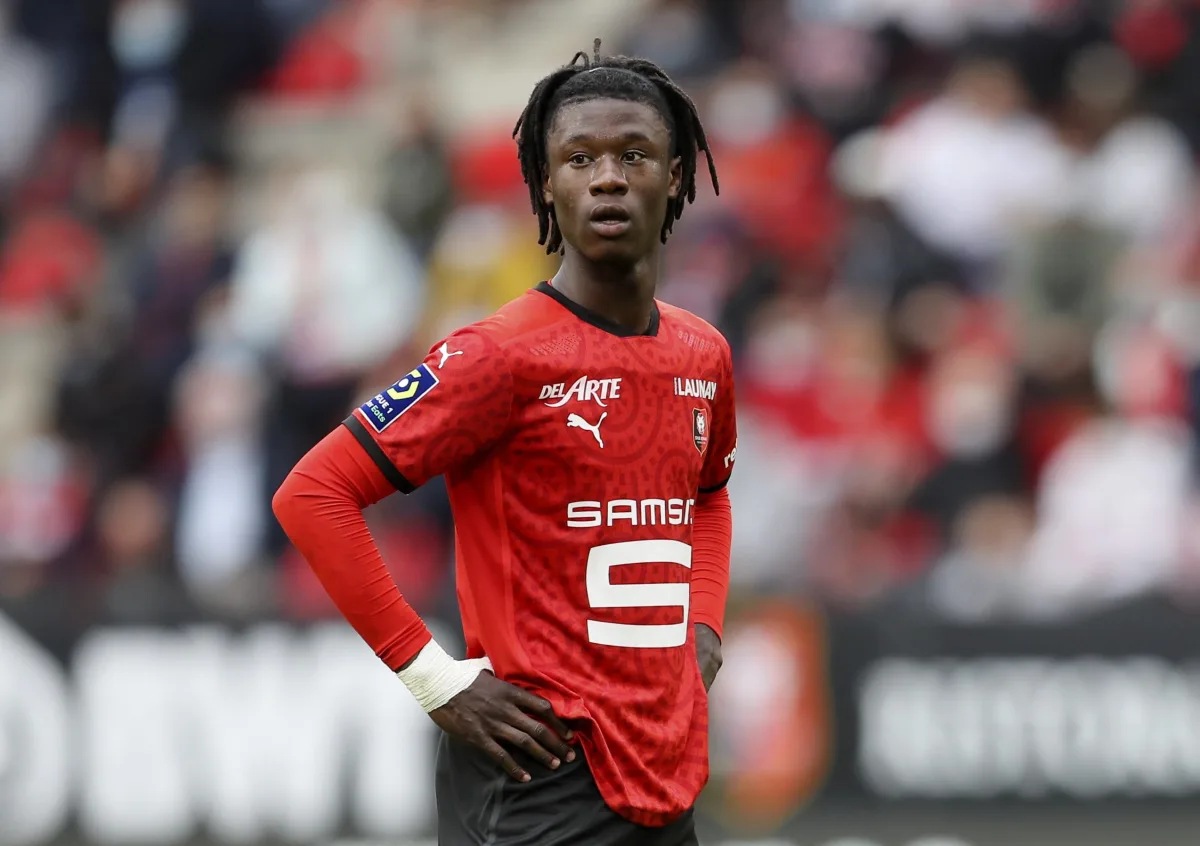 Eduardo Camavinga has revealed that talks will commence with Rennes at some point about a potential extended contract.
The 18-year-old, who only turned 18 a couple of weeks ago, is one of the brightest young prospects in European football at the moment.
At the age of 16, he became Rennes' youngest player ever to feature in Ligue 1 when he made an appearance in the 2018/19 season against Angers.
He would then become a first-team regular in 2019/20, going on to make 24 stars for the club in that season, while he has featured in ever fixture apart from two in Ligue 1 so far in the new campaign in France.
A central midfielder, Camavinga is known for his passing and dribbling ability as well as going box-to-box, making him a desired commodity in the European game.
Several elite clubs in Europe have been linked with a play for his services, but it seems they might be forced to wait a little bit longer, with the player revealing that contract talks with Rennes will happen.
"The great clubs make me dream, but I cannot name one in particular for my future," Camavinga said this week.
Camavinga snapshot:
"We'll see [about a new deal at Rennes]. We haven't set a date to discuss my future, I'm in no rush about it.
"There will be negotiations to keep me here. It would be a pleasure for me to continue at Rennes. I still have two years left on my contract and we have enough time to talk about it."
The most likely destination for Camavinga looks to be Real Madrid.
Los Blancos were interested in him in the summer only for a transfer to fail to materialise due to the financial constraints caused by the coronavirus pandemic.
Head coach Zinedine Zidane is a noted fan of his young compatriot, also.
This week, Tottenham's name were also mentioned as a potential destination.