Arsenal's most expensive ever mistake – Pepe an €80m disaster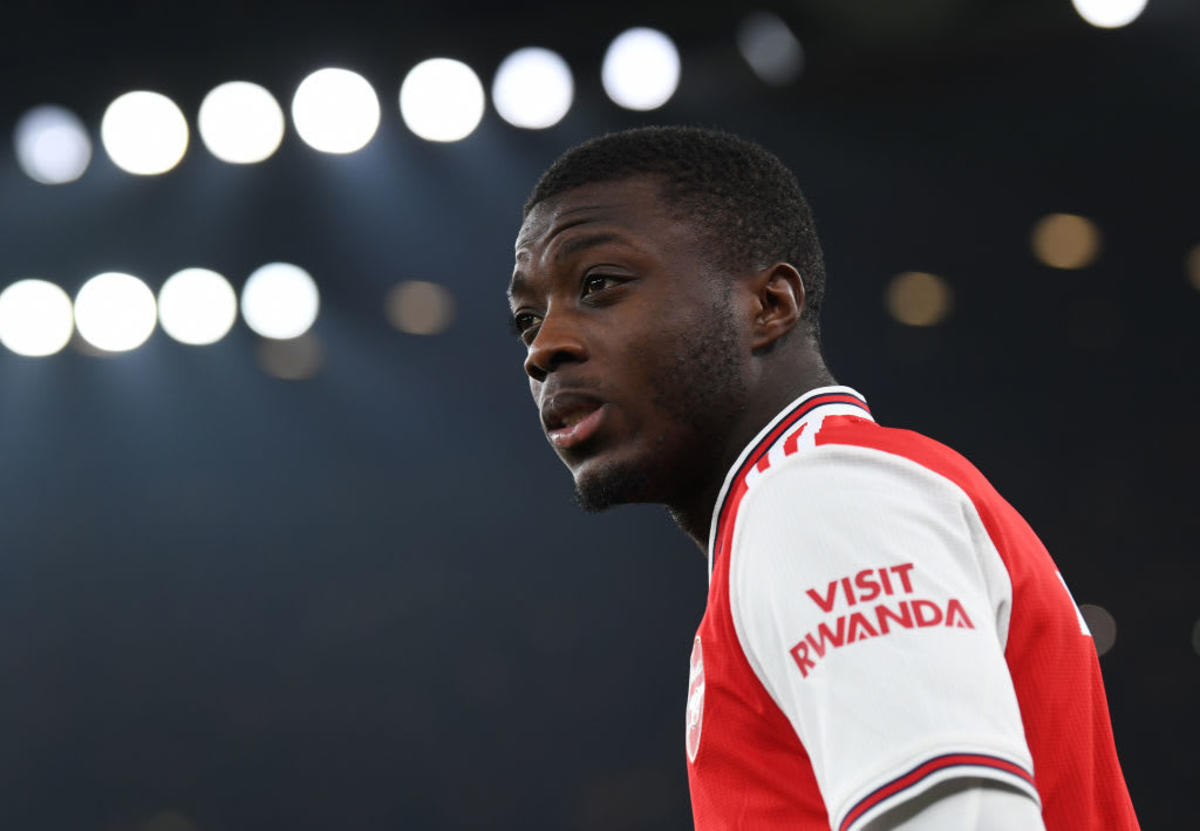 Nicolas Pepe's contribution to Arsenal's 0-0 draw against Leeds United on Sunday summed up his entire Premier League career so far; a huge letdown.
The Ivorian winger was the worst player on the pitch. He ran around aimlessly, his passing and distribution was poor, and he provided virtually no attacking threat as he failed to touch the ball even once in the Leeds area.
And to cap it all off, he left his team down to 10 men for almost the whole of the second half after getting himself sent off just after half time. His headbutt on Ezgjan Alioski proved once again just how bad the 25-year-old's decision-making is in all facets of the game.
Pepe will now be banned for three games but based on what we have seen from him in an Arsenal shirt, he will not be missed at all.
His statistics this season in the Premier League are horrific for a player who is Arsenal's club record signing. In eight appearances, he has just one goal and no assists. A winger, he is averaging one cross per 90 minutes. Just like his number of dribbles, tackles and challenges, his numbers are well down on what they were during last season's equally miserable campaign.
He does, however, have two goals in the Europa League this term against the mighty Dundalk and Molde. Playing against that kind of opposition is about his level right now.
Big things were expected of Pepe when he arrived at the club in the summer of 2019.
"Nicolas is a highly-rated and talented winger who was wanted by many of the top teams in Europe," then manager Unai Emery gushed.
"Signing a top-class winger has been one of our key objectives in this transfer window and I'm delighted he's joining.
"He will add pace, power and creativity, with the aim of bringing more goals to our team."
Arsenal signed him for a club record €80 million and made him the fourth best paid player in the squad on £140,000 a week.
It was a huge gamble from a financial point of view for a club that was well known to be suffering from economic difficulties after a number of years out of the Champions League and due to mismanagement when it came to offering players like Mesut Ozil astronomical salaries.
READ MORE:
However, such was Pepe's supposed pedigree, he was regarded as an investment. He was painted as the man who would take Arsenal back into the lucrative Champions League. At the age of 24, he was young enough that once his transfer fee was mostly amortised, he could be sold on and make Arsenal a capital gain.
But, Pepe endured a miserable start to his Arsenal career. He scored only one Premier League goal before December and looked like a rabbit caught in the headlights every time he got the ball.
Despite a slight upturn in form between December and February, which included a goal against Manchester United, Pepe was a figure of fun with fans and critics for most of his debut season.
His five goals and five assists in the Premier League flattered a player who was far too predictable when running at opponents, looking to cut in off the right wing onto his left foot before unleashing a wild shot.
Arsenal finished in a humiliating eighth position, 10 points off the Champions League places. Pepe's negative contribution certainly played its part in this failure – even if they won the FA Cup.
"Signing a top-class winger has been one of our objectives. He will add pace, power and creativity, with the aim of bringing more goals to our team."Unai Emery
In his last season at Lille before joining Arsenal, Pepe scored 22 goals and grabbed 11 assists in Ligue 1. Only Kylian Mbappe scored more in France that season.
But that's where the comparison with Mbappe ends. Already Pepe is approaching the territory where some are asking if he is a busted flush at Arsenal. Others are calling him the worst signing in the club's history.
The problem for Arsenal is that in a post-Coronavirus world, they have no chance of recouping even half of the €80m they paid Lille. Mikel Arteta just has to hope Pepe can learn from his latest mistake and suddenly become the player Arsenal thought they were investing in.