Winners and losers of Champions League last-16 draw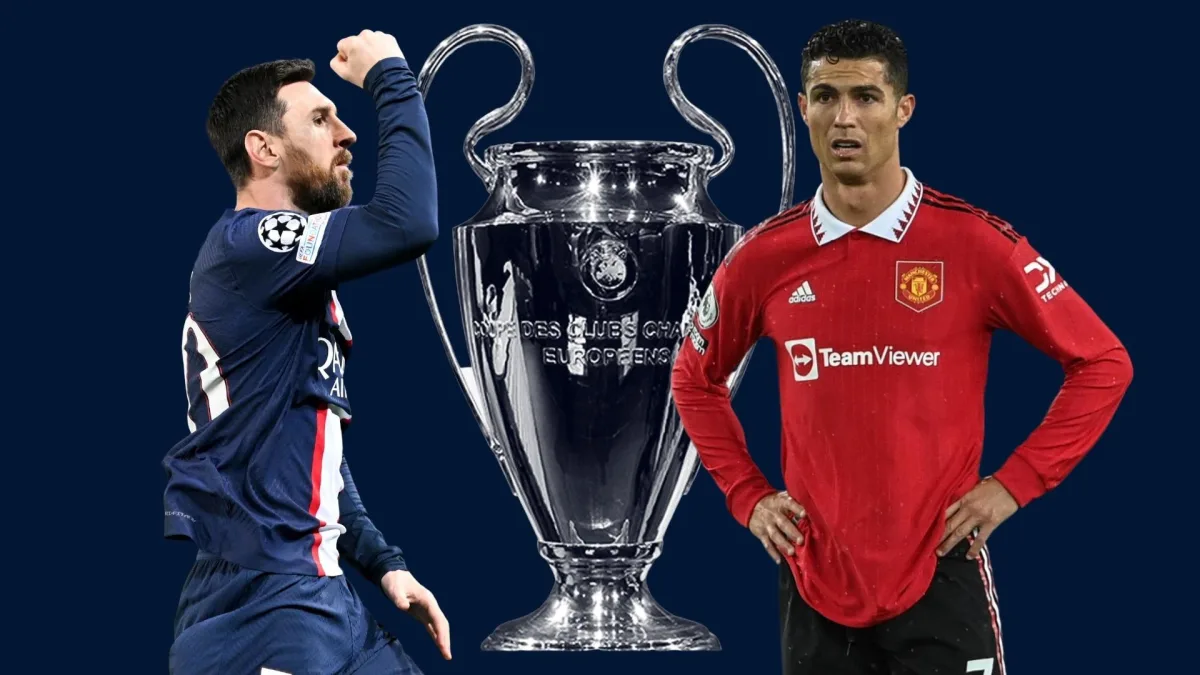 The Champions League last-16 draw was made on Monday in Nyon and it threw up some fascinating ties.
Leipzig were drawn against Man City, Club Brugge were matched with Benfica, Liverpool were paired with Real Madrid, AC Milan got Tottenham, Eintracht Frankfurt face Napoli, Borussia Dortmund play Chelsea, Inter play Porto, while PSG play Bayern Munich.
So who were the winners and losers of the Champions League first knockout round draw?
What is the Champions League last-16 draw?
WINNERS: Dark Horses
Could 2023 be the year of the underdog in the Champions League?
Well, the Champions League last-16 draw has given some dark horses a golden ticket to go deep in this season's tournament.
Napoli were arguably the best team of the groups and got an excellent draw in Eintracht Frankfurt. Benfica also enjoyed a brilliant group stage, beating PSG to first place. They were paired with Club Brugge. Meanwhile, Inter and Porto will both fancy their chances of winning their own tie.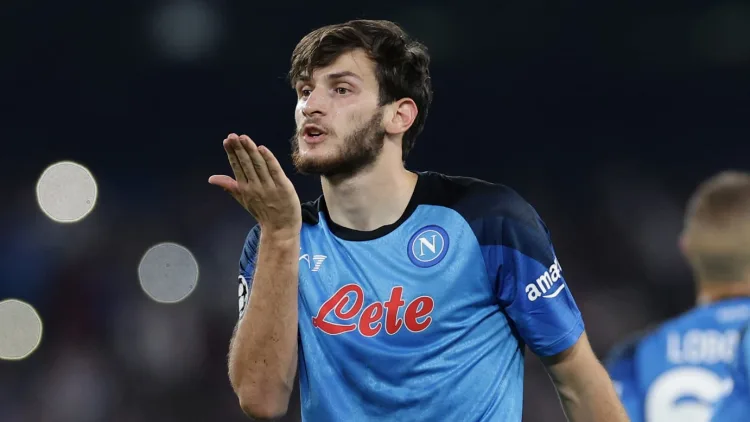 Elsewhere, at least two of the favourites will be eliminated in the Liverpool-Madrid and PSG-Bayern ties.
LOSERS: PSG
PSG have been the masters of shooting themselves in the foot during their decade-long quest to win the Champions League under Qatari ownership.
They have capitulated on countless occasions in big knockout ties in recent ties, somehow collapsing from winning positions.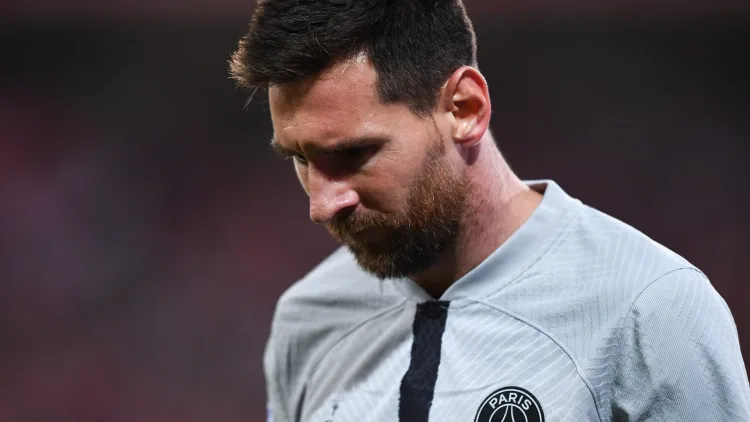 Their latest capitulation saw them throw away first place in the group, allowing Benfica to claw back a massively inferior goal difference to finish ahead of them.
This ensured Benfica an easy draw with Club Brugge, while PSG now face the daunting task of playing Bayern Munich, who won six out of six in the first stage.
WINNERS: Serie A
Serie A fans often complain that they always get bad draws for the knockout round - and this has often been the case in recent years.
They cannot complain at all this time around. This last-16 draw could barely have gone any better if Napoli, Milan and Inter picked the balls themselves.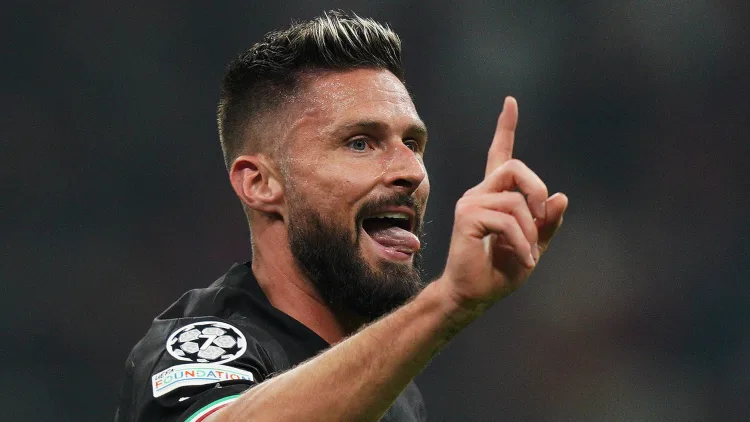 All three teams avoided the big guns, and all three sides will fancy their chances of progressing. Not a single Serie A team made it past the last-16 last season. That will surely not be the case in 2022-23.
LOSERS: Real Madrid
There were only two teams that Real Madrid will want to have avoided in the draw; Liverpool and PSG.
And they were unlucky to have been matched with the team they beat in last season's final, Liverpool.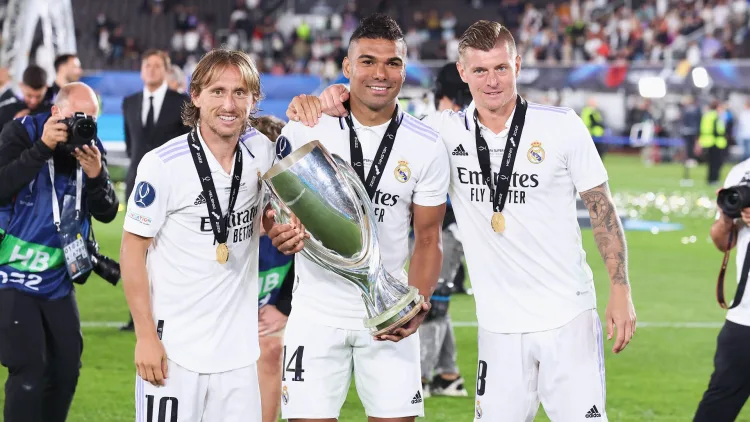 The Reds have had a difficult start to the season but one would expect them to have found top form by February, not to mention they will be hell-bent on revenge.
Having said that, Madrid won the Champions League the hard way last year, beating big teams in every knockout round. They just would have preferred an easier route this time.
WINNER: Cristiano Ronaldo
Cristiano Ronaldo is the top scorer in the history of the Champions League with 140 goals.
However, his record has increasingly come under threat this season due to the fact that Man Utd are not in this season's edition.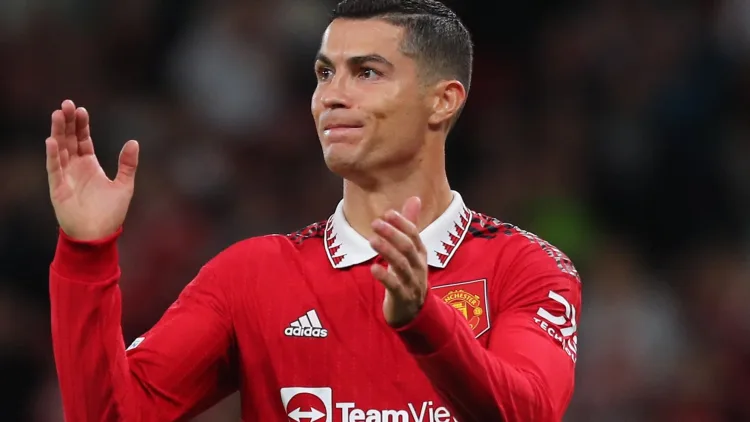 Lionel Messi has been rapidly closing the gap and is now on 129 goals after a brilliant group stage.
So Ronaldo will be delighted by the prospect of Messi and PSG playing Bayern Munich in the last-16. The chances of Messi adding to his tally will be much lower than against almost any other opponent, while there is the very real chance that PSG will be eliminated.
Ronaldo should remain number one for another year now.
LOSERS: Bundesliga
For the first time in Champions League history, four Bundesliga teams qualified for the knockout stages.
The narrative in Germany following the draw now is that all four could now be immediately eliminated.
While Bayern will start as favourites against PSG, it remains a very difficult tie. As for Leipzig, Frankfurt and Borussia Dortmund, they could barely have picked a worst set of opponents to face.
Leipzig and Frankfurt play against arguably the most frightening attacking forces in Europe right now and will find it very difficult to go through. Dortmund may have more chance against an out-of-sorts Chelsea, but the Blues will still be strongly favoured to qualify.