FIFA 23 player ratings: Top 20 fastest players on the game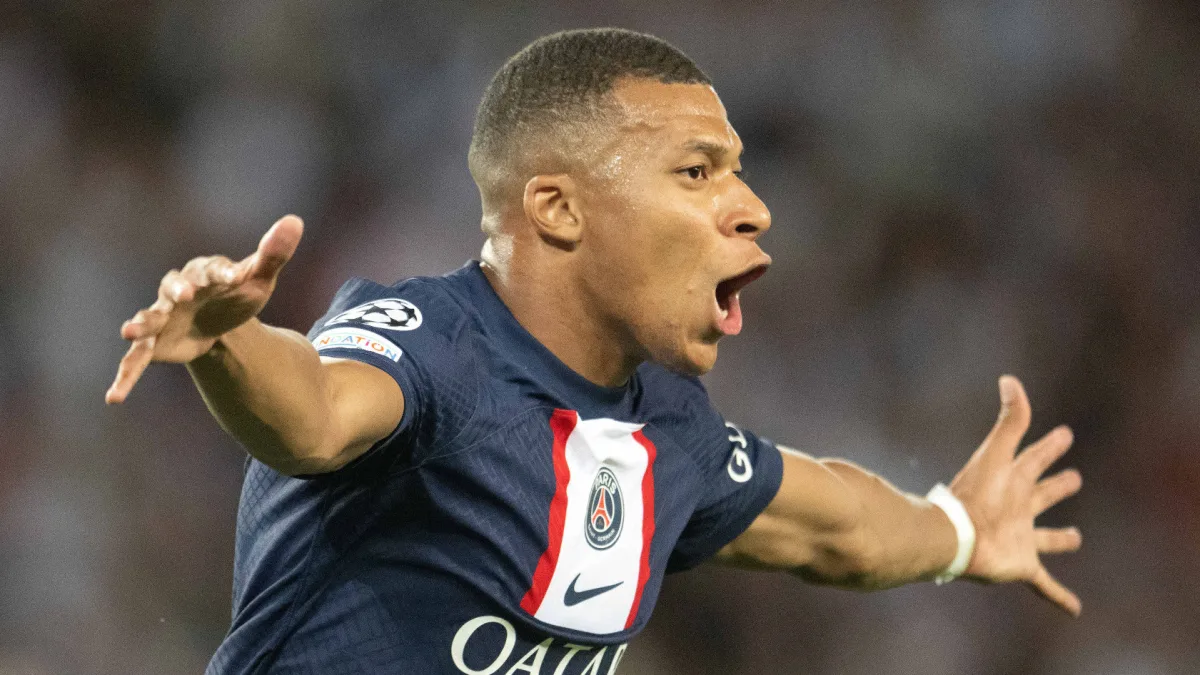 Kylian Mbappe is officially the fastest player in FIFA 23, with the Paris Saint-Germain superstar handed a 97 rating for pace in EA Sports' popular video game.
The Frenchman has kept his pace rating from FIFA 22 after also having 97 pace in the previous edition of the game.
Article continues under the video
He is also the joint highest rated player in the entire game with a 91 rated card, which is equal to PSG team-mate Lionel Messi, Robert Lewandowski, Kevin de Bruyne and Karim Benzema.
As for the pace rating, Wolverhampton Wanderers speedster Adama Traore is the second quickest player in FIFA 23, with the Spaniard given 96 pace in the game.
Fellow Premier League star Daniel James is the third quickest player in FIFA 23, joint with Real Madrid's Vinicius Junior. They both have 95 pace in FIFA 23.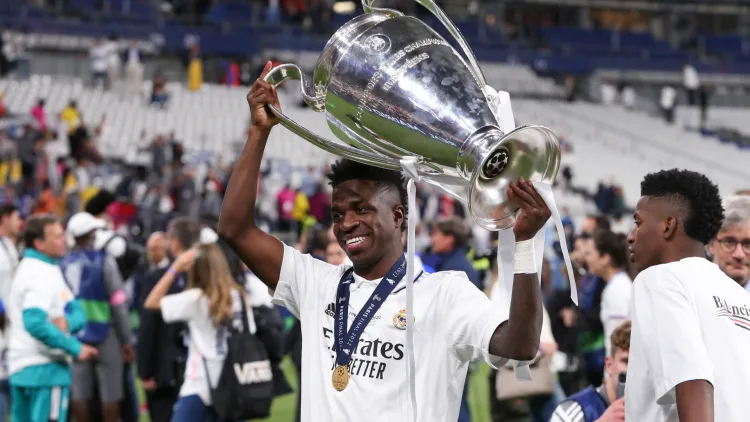 Five players have been given 94 pace in FIFA 23, namely Alphonso Davies, Inaki Williams, Ismaila Sarr, Jeremie Frimpong and Sebastian Villa. Davies, Sarr and Villa are the quickest players in their respective divisions.
Manchester United's 2022 summer signing Antony is the 10th quickest player in FIFA 23. The Brazilian has been given 93 pace in the video game, which is the same pace rating as Napoli's Hirving Lozano, Bayer Leverkusen's Moussa Diaby, Barcelona's Ousmane Dembele and AC Milan's Theo Hernandez.
Achraf Hakimi, Alexander Bah, Ferland Mendy, Kingsley Coman, Leon Bailey, and Manuel Lazzari complete the top 20 fastest players in FIFA 23. They all have 92 pace in the game.
The 20 fastest players in FIFA 23
| Player | Team | FIFA 23 Pace Rating |
| --- | --- | --- |
| Kylian Mbappe | Paris Saint-Germain | 97 |
| Adama Traore | Wolverhampton Wanderers | 96 |
| Daniel James | Fulham | 95 |
| Vinicius Junior | Real Madrid | 95 |
| Alphonso Davies | Bayern Munich | 94 |
| Inaki Williams | Athletic Club | 94 |
| Ismaila Sarr | Watford | 94 |
| Jeremie Frimpong | Bayer Leverkusen | 94 |
| Sebastian Villa | Boca Juniors | 94 |
| Antony | Manchester United | 93 |
| Hirving Lozano | Napoli | 93 |
| Moussa Diaby | Bayer Leverkusen | 93 |
| Ousmane Dembele | Barcelona | 93 |
| Theo Hernandez | AC Milan | 93 |
| Achraf Hakimi | Paris Saint-Germain | 92 |
| Alexander Bah | Benfica | 92 |
| Ferland Mendy | Real Madrid | 92 |
| Kingsley Coman | Bayern Munich | 92 |
| Leon Bailey | Aston Villa | 92 |
| Manuel Lazzari | Lazio | 92 |