Haaland's crazy Champions League record has Man Utd, Madrid, Chelsea and PSG salivating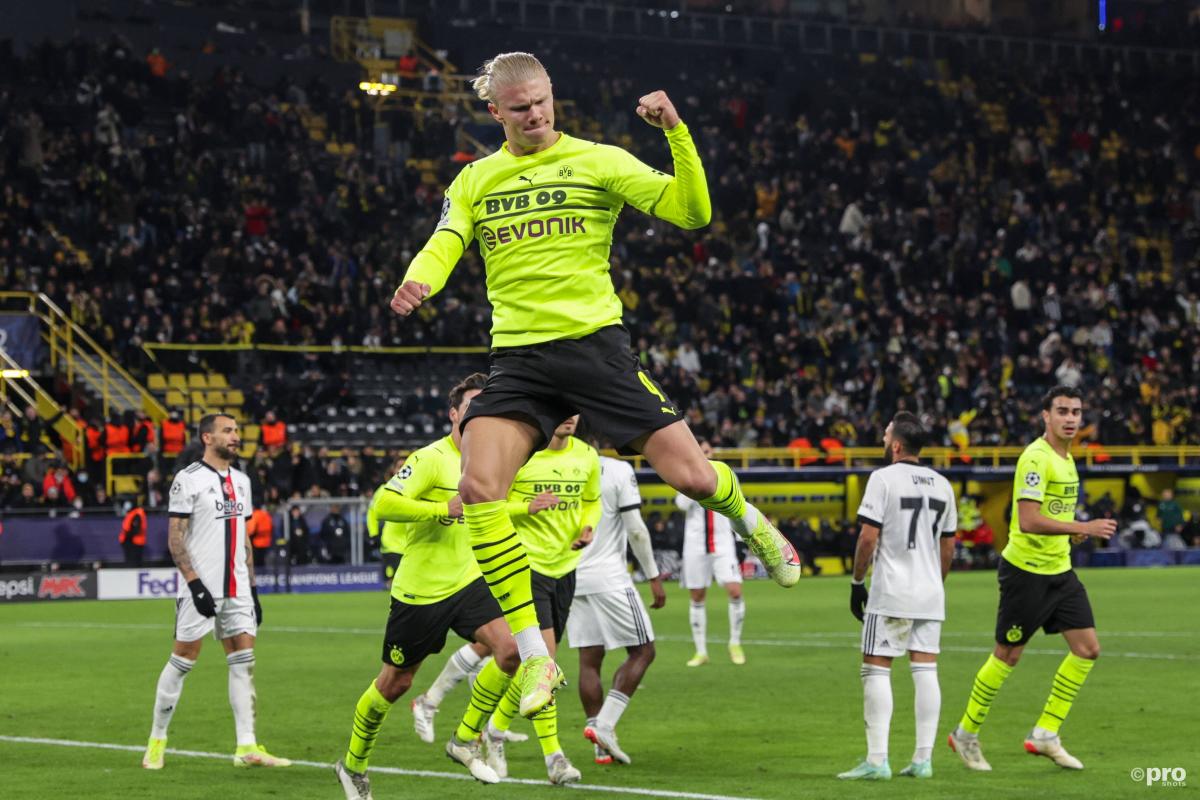 Erling Haaland is set to be one of the transfer market's biggest stars in the summer, with Borussia Dortmund already bracing themselves for a barrage of interest.
Indeed, the Bundesliga side are seeking to get the Norway international to drop a minimum fee release clause in his contract, which is set to allow him to depart for far less than his value on the open market.
This clause has thrown the door open for Haaland to move to virtually whichever European giant he likes. All of the game's biggest clubs are interested in his services, from Real Madrid and Paris Saint-Germain to Premier League giants Manchester United and Chelsea.
And it is little wonder that these clubs are set to scramble over the hottest goal scorer in the world game. Not only is he just 20, he has been scoring at the rate of a goal per game for close to two years with Dortmund in the Bundesliga.
While some critics may point to Germany's top flight as being a haven for strikers – after all, Bayern Munich's Robert Lewandowski is also scoring at an even more incredible pace – Haaland can rightly point to his career form in the Champions League as evidence of his pedigree.
That continued on Tuesday, when he netted twice for Dortmund in an easy 5-0 win over 10-man Besiktas. These goals lifted him into the top 50 European Cup scorers of all time, tied with Jari Litmanen, Alvaro Morata and Frank Lampard.
Haaland now has 23 goals in just 19 appearances in Europe's top competition. It is an unbelievable record.
Haaland eyeing Mbappe mark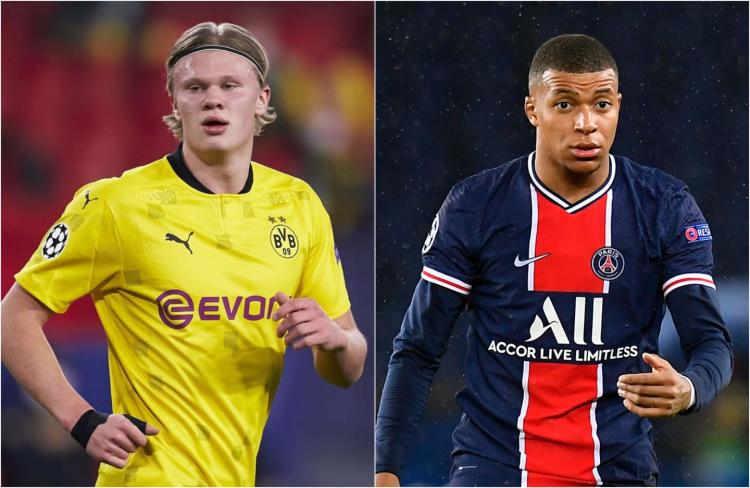 Although Kylian Mbappe set a new record for being the youngest player to reach 30 goals in the competition when he notched the opener for PSG against Club Brugge on Tuesday, surpassing the mark set by team-mate Lionel Messi, Haaland stands a strong chance of breaking that mark.
Mbappe was 22 years and 352 days when he scored his 30th goal, Messi was 23 years and 131 days when he reached that milestone for Barcelona.
Haaland is presently seven goals off that record.
That will not happen with Dortmund this season as they are consigned to the Europa League, and indeed his double against Besiktas may be the last time he plays for the club in the competition.
Few would back against him finding these goals next season to claim the record.
How Haaland compares to Ronaldo and Messi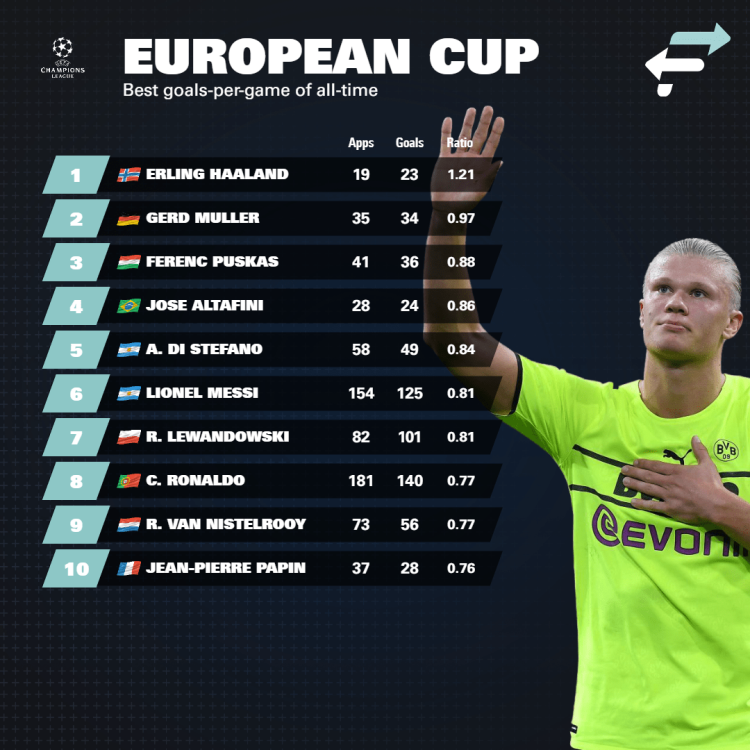 Haaland is shaping up to become one of the greatest scorers of all-time, and that is reflected in the frequency he has found the net at the very highest level.
In Champions League, he has averaged a goal every 64 minutes he has been on the field. That is not a blip, that is over the duration of his whole career to date.
Meanwhile, he is averaging 1.21 goals per appearance in the competition. It is an outrageous level, particularly for a player so early in his career.
Cristiano Ronaldo is the Champions League's all-time top scorer on 140 goals, but he has scored only 0.77 per appearance.