Three goals in two games - Ronaldo is showing no signs of slowing down at Euro 2020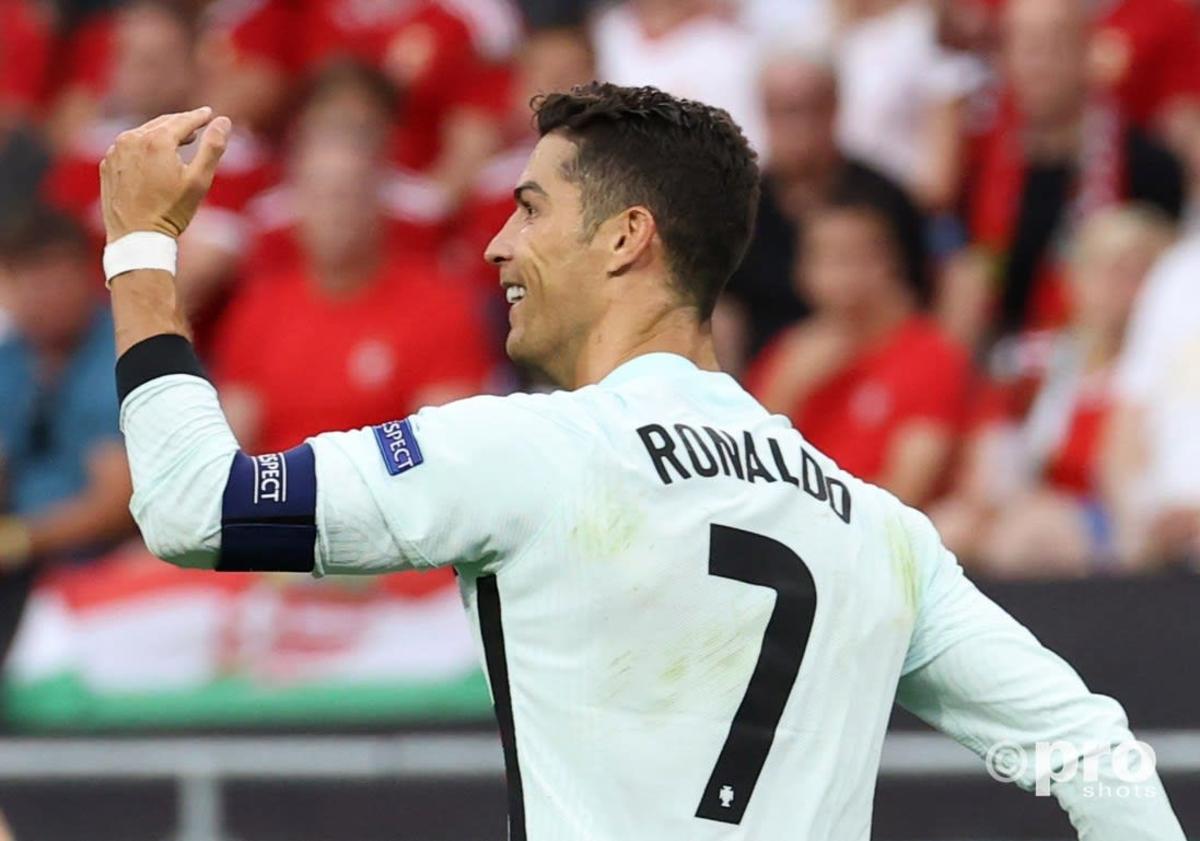 Portugal may not be enjoying themselves at Euro 2020 but there's no doubt that Cristiano Ronaldo is thoroughly enjoying himself in this year's competition.
The reigning European champions had their work cut out for them on Saturday afternoon when they took on a Germany side that was desperate to make amends for an opening 1-0 defeat to France earlier in the week.
Portugal looked good at times, but over the course of the 90 minutes it became abundantly clear that Fernando Santos' side were some way off a side that could seriously challenge for this summer's trophy.
However, despite all that, Ronaldo has continued to perform in each game and has shown no sign of slowing down despite now being 36 years of age.
Recently most read
Ronaldo is taking Euro 2020 by storm
This was perhaps most evident in the opening goal of the game, when Ronaldo not only cleared a German corner, but also sprinted down the pitch to ensure he got on the end of Portugal's counter attack and was duly obliged by Diogo Jota, who happily passed the ball to the Juventus striker to open the scoring.
Ronaldo has often been portrayed as little more than a penalty-box predator in recent seasons, but on the Allianz Arena pitch he showed more speed and energy than any player from either side.
Portugal's record goalscorer was once again at his very best in the second half, when he latched on to a free-kick at the back post to flick the ball over a dumbfounded Manuel Neuer and allow Jota to tap the ball into the back of the net.
And this wasn't a one-off performance from Ronaldo. Despite coming up against another tough opponent in Hungary in their opening game of the competition, it was the towering forward that once again saved the day with a five-minute brace to down the hosts and their rowdy crowd.
Indeed, while Portugal may only go so far in this summer's competition, Ronaldo has made it abundantly clear that he's still good enough to play and thrive at the very highest level.
Could Ronaldo leave Juventus this summer?
At this point in his career, only a fool would doubt Ronaldo's personal desire to win every game he takes part in. But there may be something in the notion that the Juventus player is currently playing for a move elsewhere this summer.
The former Manchester United and Real Madrid star has just one year left on his contract at the Turin club and nothing would put Ronaldo in a stronger negotiating position than a tremendous Euro 2020 campaign.
It remains to be seen whether the forward is happy to stay in Italy or has desires to make one more big move before he eventually hangs up his boots, but if he does wish to return to England or Spain then it's easy to see why a club like Man Utd or Madrid would be willing to welcome him back with open arms.
Ronaldo may be no spring chicken but, as he's proved throughout his career, he's also no ordinary player. The Portugal star is a marvel of the modern game and his form in this summer's tournament only goes to show that he has no intention of slowing down anytime soon.