Did Ronaldo ACTUALLY cost Coca-Cola $4 billion?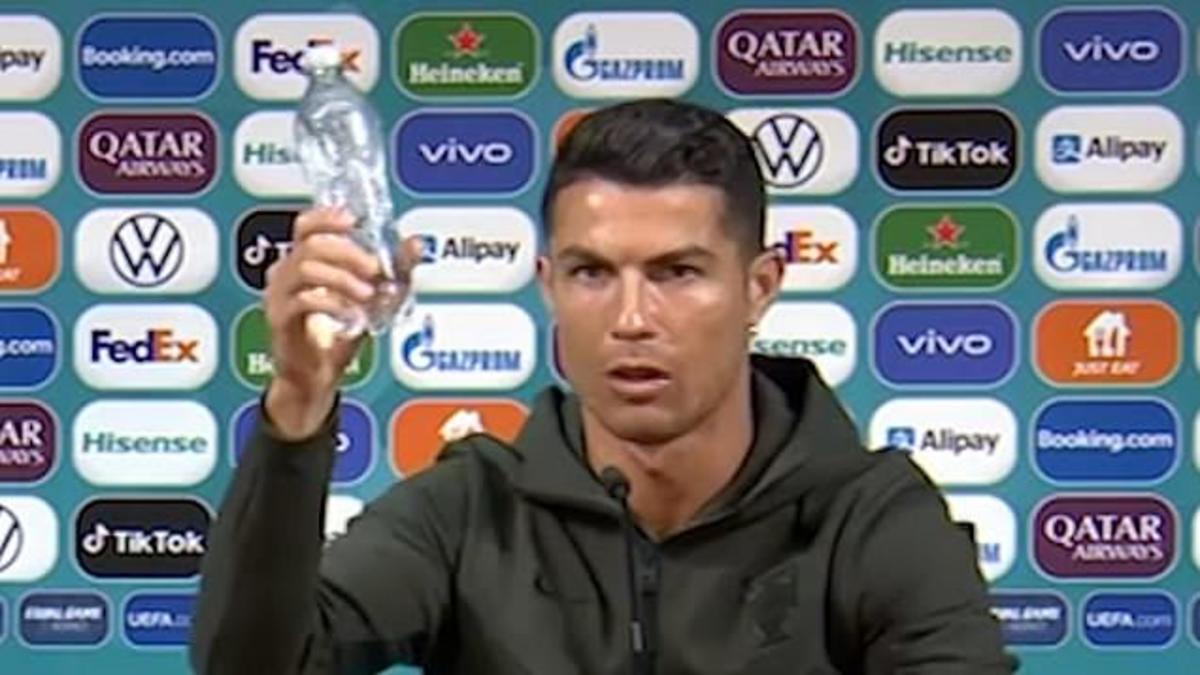 Cristiano Ronaldo's act of snubbing Coca-Cola to instead hold up a bottle of water during a recent press conference allegedly resulted in a $4 billion loss of market value for the soft drink giant.
Ahead of Portugal's first match of the European Championship with Germany, Ronaldo was speaking at a press conference when he sat down, took the bottle of Coke away, and replaced it with a bottle of water.
He would then would "Agua!" (Portuguese for water) at the journalists in attendance before continuing with the press conference.
It's a nice story, one that was picked up by numerous outlets, but it's also untrue. In reality, Coca-Cola's share price had already taken a dip in the market that day before Ronaldo's press conference had even begun.
Therefore, there was no way that Ronaldo's somewhat empty gesture, considering some of the other brands that Ronaldo has previously endorsed, had the supposed impact on one of the biggest stocks in the world.
Coca-Cola shares dropped by 1.6% between the start and end of the press conference from $56.17 to $55.22, but at the time of writing their stock remains 4.1% up for the year to date, and had largely recovered from the extremely minor drop, considering the size of the market value.
A Euro 2020 spokesperson said: "Players are offered water, alongside Coca-Cola and Coca-Cola Zero Sugar, on arrival at our press conference."
'Drink water'

Cristiano Ronaldo removes Coca-Cola bottles at start of #Euro2020 press conference pic.twitter.com/2eBujl9vzk

— Guardian sport (@guardian_sport) June 15, 2021
Ronaldo & Coca-Cola's stock
Ronaldo has taken a swipe at the popular drink in the past, previously revealing he gets "pissed" at his son Cristiano Ronaldo Jr for drinking Coca-Cola and Fanta.
"I'm hard with him sometimes because he drinks Coca-Cola and Fanta sometimes and I'm pissed with him," he said at the 2020 Globe Soccer Awards when asked about his son potentially become a professional footballer.
"I fight with him when he eats chips and fries and everything, he knows I don't like it.
After Paul Pogba removed a Heineken bottle from the front of the table at his subsequent press conference, UEFA were forced to release a statement asking players to not interfere with any sponsor-related items when speaking to the media.