It should be a 'no brainer' for Man Utd to sign Sancho, says Ferdinand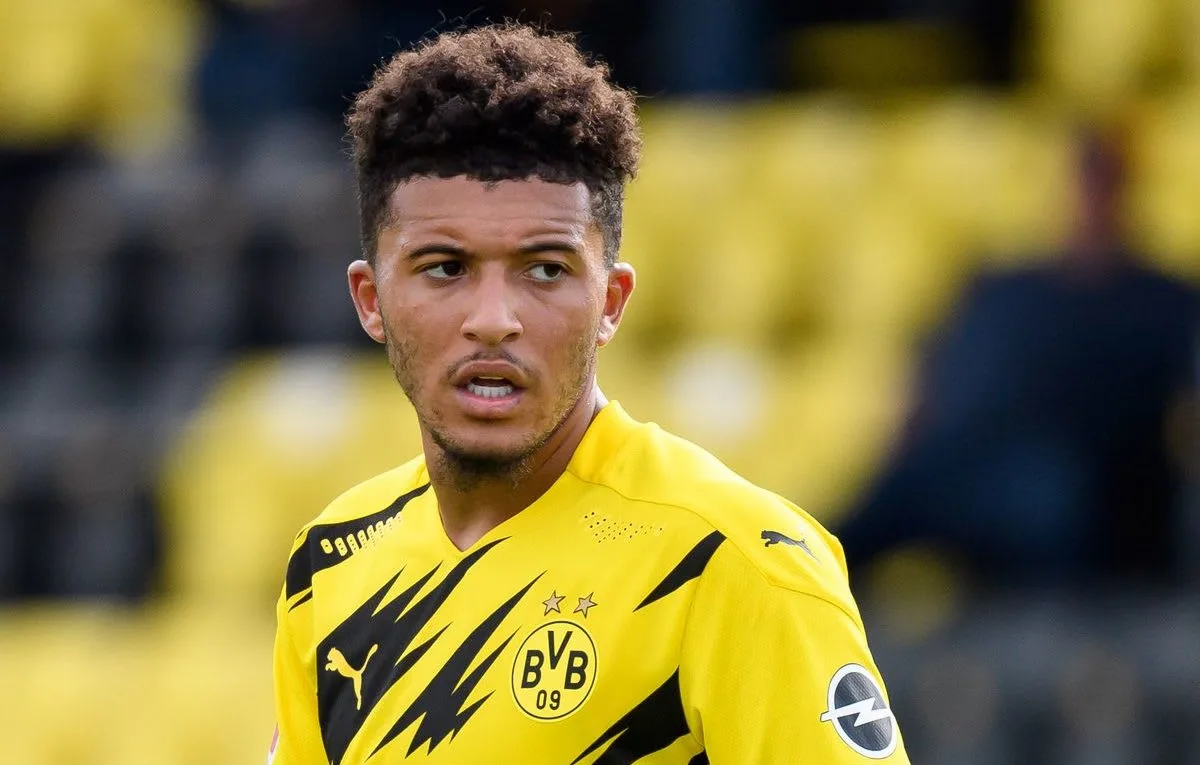 Rio Ferdinand believes the acquisition of Jadon Sancho should be a "no brainer" for Manchester United.
Ole Gunnar Solskjaer is keen on adding a right winger to his squad this summer and already requested the signing of Sancho last summer, only for Man Utd and Borussia Dortmund to be significantly apart in their valuation of the player.
The Red Devils have reignited their interest again in the summer of 2021 though and are believed to be currently locked in negotiations with BVB over the transfer of Sancho, who is currently on international duty with England at Euro 2020.
The 21-year-old made 34 starts for Dortmund in all competitions this past season, scoring 11 goals and recording a magnificent 19 assists.
Ferdinand, an outspoken admirer of Sancho, has urged Man Utd to get the deal over the line.
"I have said for a long time that if he is available, Manchester United should get him," he told Sunday World.
"They should have got him last summer and they need to get him this summer. He's English, hungry, talented, has got it all – and he's only 21. It's a no-brainer. You go and get him.
"He would make a massive difference to United. Put him in there with Bruno Fernandes, let him add a bit of magic to the attacking side of the team and he will fly at United."
A brave move to Germany
Sancho was in the youth system at Manchester City before deciding to make the brave move to Germany at the age of just 17.
When no route to the City first team presented itself, Sancho opted to make the switch to Dortmund, who concluded the deal after promises of developing him into a first team player for the club.
Ferdinand laments the fact that Sancho slipped through the fingers of Man Utd as a youngster, though has praised the winger for the big decision to move abroad.
"I've known Jadon through friends of mine, I've known his family for a long time and there was always this buzz around him," Ferdinand said.
"Who is this Sancho kid? It's a question I was asking my friends in that part of London a few years back and when a special player comes through, word gets out there.
He's English, hungry, talented, has got it all – and he's only 21. It's a no-brainer. You go and get him
-
"I remember when he went to Man City, I wondered whether Manchester United had missed a trick by not trying to get him, but the jump from kids football to the next level is not easy and he found that.
"What I liked about his decision to go to Dortmund was the kid was ready to take himself out of his comfort zone.
"At 17, it would have been easy to stay at City or go to a club somewhere else in England, but he had the mentality to leave Man City and try and better himself. He backed himself to succeed in Germany, and it was a big decision for a kid of his age.
"Now we are seeing what Jadon Sancho is all about. He didn't want to wait to see if he'd get into the City team. He felt he was ready to play at the top level and he went to Germany, so credit to him for taking the step and credit again for making a success of it."
The latest reports surrounding the transfer saga have suggested that Dortmund and Sancho are currently around £10 million apart in their valuation of the player, though Man Utd are expected to back with an increased bid.