'Embarrassing' Saudi Pro League transfer already set for u-turn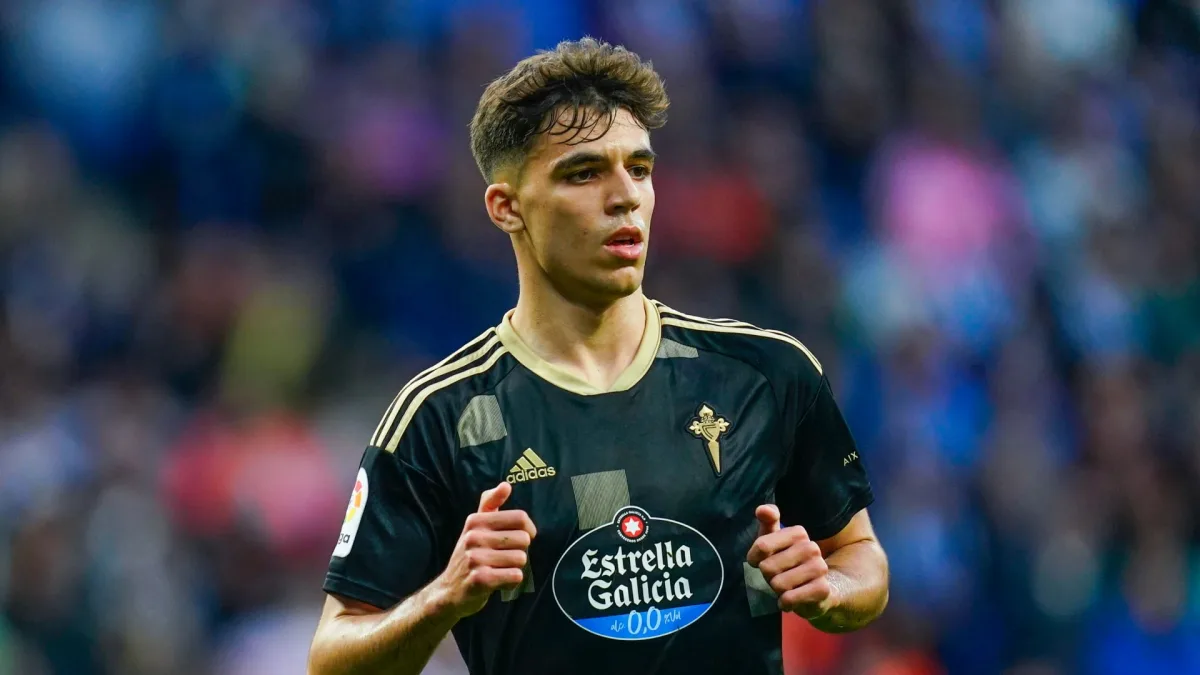 The Saudi Arabia transfers revolution this summer saw many players raise eyebrows with their decisions to make the lucrative move to the Gulf, perhaps none more so than Gabri Veiga.
While the majority of players targeted by the Saudi Pro League were established, high-reputation stars who were perhaps on the tail end of their careers, Veiga's €30 million transfer from Celta Vigo to Al-Ahli was the first time a youngster had spurned European interest in exchange for the riches of the Middle East.
Article continues under the video
The 21-year-old had become a breakout star for Celta, scoring 11 times in La Liga last season and grabbing four assists, which led to interest from the likes of Chelsea, Barcelona and Liverpool.
ENGLAND INTEREST: Premier League side consider Veiga January move
But Veiga, who was on the cusp of a first call-up to Spain's national team, chose to move to Saudi Arabia in a transfer that was labelled as 'embarrassing' by Real Madrid star Toni Kroos.
However, less than three months after his stunning transfer, Veiga is reportedly in talks to return to Celta on loan, having scored just once in his nine appearances so far.
Celta, who are managed by former Real Madrid and Liverpool manager Rafa Benitez, currently sit in the relegation zone in La Liga and the Spanish side have opened talks with Al Ahli over Veiga's return until the end of the season, according to AS.
Veiga regretting 'embarrassing' transfer choice
Veiga was touted as one of the best wonderkids in Europe following his impressive campaign for Celta and he had an eye-catching €40m release clause in his contract which was expected to be activated by a number of sides.
But despite tentative interest from a host of European sides, Veiga remained at Celta until the end of the transfer window, with Napoli believed to have been the biggest pursuers of the midfielder.
Veiga is reported to have rejected Napoli to join Al-Ahli in a transfer which only netted Celta €30m – paid in six installments of €5m across a three-year contract.
🚨 Toni Kroos' comment under @FabrizioRomano's 'HERE WE GO' instagram post for Gabri Veiga's move to Al-Alhi. 🇸🇦❌ pic.twitter.com/jitVvMK0Rn
— Transfer News Live (@DeadlineDayLive) August 24, 2023
The transfer attracted criticism from all corners of football, with Veiga's ambition being called into question and leading to Kroos commenting his thoughts on Instagram.
LIES: 'I did not join Saudi just for the money' claims Veiga
And the gamble appears to have backfired somewhat for Veiga, with a return to Celta now looking likely in January as the Spaniard perhaps shows some regret over his summer transfer choices.