Real Madrid's Mbappe interest questioned by club legend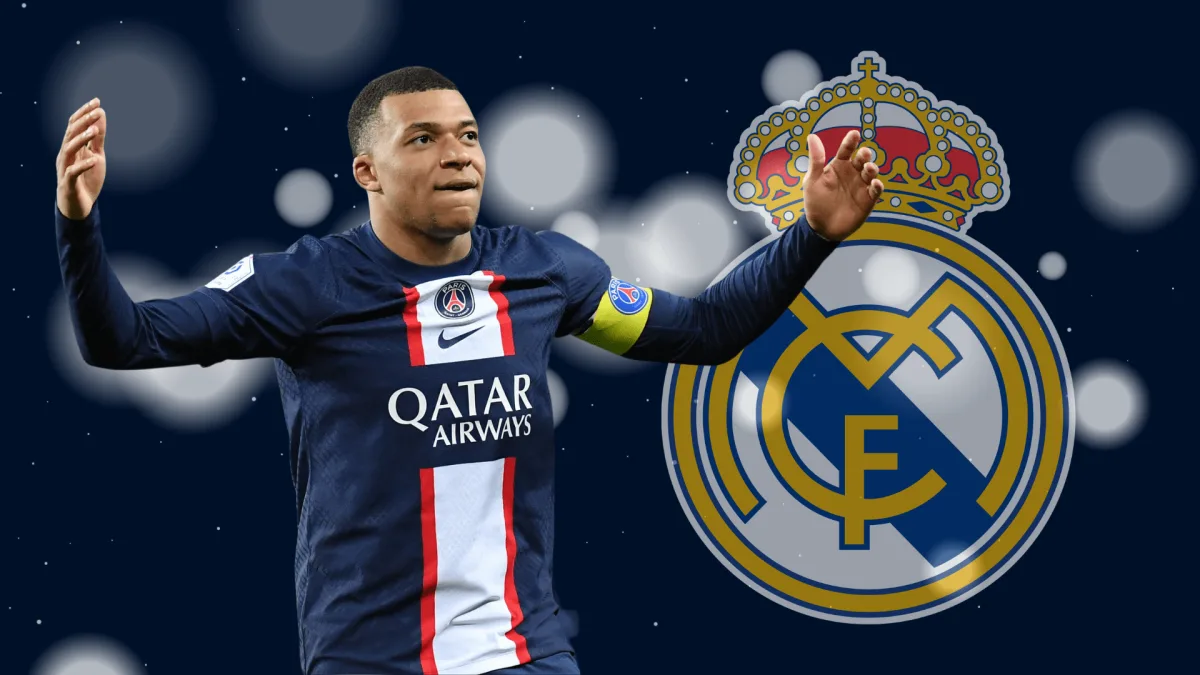 Real Madrid continue to be linked with Kylian Mbappe but los Blancos already have a better player in the same position in Vinicius Junior, according to club legend Guti.
Mbappe was close to joining Madrid from PSG last summer before U-turning to sign a new contract in the French capital which, until Cristiano Ronaldo's €200 million a year deal with Al-Nassr, made him the highest paid player in the world.
Article continues under the video
But Mbappe and Real have both intimated since that they would be open to a move in the future. Mbappe looks like the heir to Ronaldo and Lionel Messi for Ballons d'Or going forward, and Real have employed a disproportionate number of its winners.
READ: Mbappe's 'strong sign' after 'Kylian Saint-Germain' blowout
Vinicius Junior's emergence could prove inconvenient for Mbappe, however.
Both players prefer lining up on the left, and Real's resident Brazilian superstar moved onto 10 goal-involvements from nine Champions League games this season with a pair of assists as the defending champions beat Chelsea 2-0 on Wednesday.
Is Vinicius Junior the best player in the world?

Who is better than him right now? 🤔 pic.twitter.com/ZSrF8GxBZK

— Football Transfers (@Transfersdotcom) March 16, 2023
Guti hails Vinicius
"Vinicius is a phenomenon," Guti gushed after the game, which gave Real one foot in the competition's semi-finals. "He's improved so much in his finishing and his decision-making.
"He's very fast, very daring and very confident. He is one of the best players in the world right now and has a lot of potential to keep growing. He's a key player for Real Madrid and for Brazil.
READ: Mbappe snub? Vini Jr 'best in the world' for Ancelotti
Guti was a key player in the first Galactico era which saw Real add Luis Figo, Zinedine Zidane, Ronaldo and David Beckham in consecutive summers.
Zidane lamented the club's transfer business in 2003, which saw Claude Makelele leave for Chelsea the same summer Beckham arrived from Manchester United - "why put another layer of gold paint on the Bentley when you are losing the entire engine?" he asked, rhetorically.
And now Guti has the same pause; that Real would be pursuing a player they don't really need.
"Why do they want Mbappe if we have Vinicius?" he asked. "Mbappe's a great player, but I think Vinicius is better. He has more speed, more technique, more goals, more assists. He's more decisive and more consistent."