Bellingham at €120M? Gabri Veiga is the cheaper alternative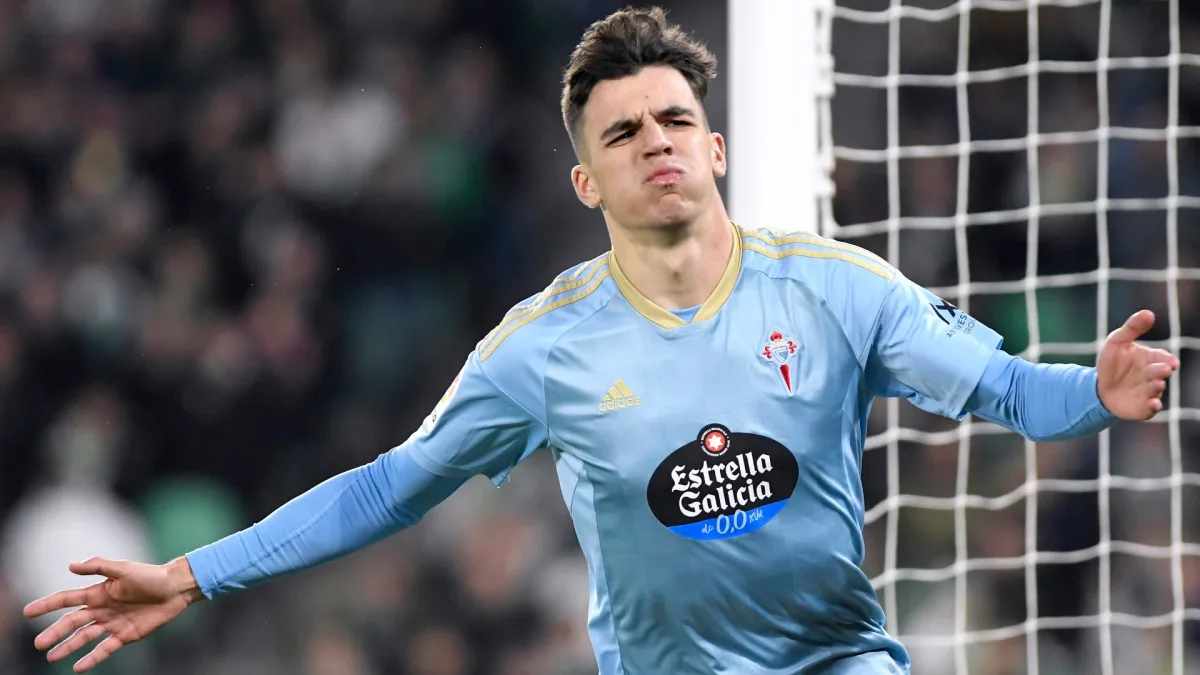 Gabri Veiga has come as the surprise addition to break through at La Liga.
Now a whole host of clubs - including Real Madrid, Liverpool, Arsenal, Manchester City and Newcastle - have all been linked to the Celta Vigo midfielder.
There have even been comparisons between Veiga and Bellingham. Both started off as more offensive-minded players but are now excelling in a deeper role, playing as part of a double pivot.
But Veiga still provides greater attacking volume than Bellingham. He is just outstanding and is operating as the fourth overall best-performing central-defensive midfielder in La Liga at the moment, according to SciSports data. He is physically strong so would easily fit into playing in the Premier League, while he also has a strong shot from distance and is a better finisher than Bellingham.
READ MORE: How Man Utd would line up with Jude Bellingham
Veiga often opens a lot of space with his first touches and then uses his strength to slip away from being tackled - he can then dribble or carry the ball to the final third, where he is dangerous. He is also very creative with his passing - with his numbers very similar to Bellingham's first season at Borussia Dortmund, although the England international was able to improve on them and get even better every season.
Intelligence in the middle
The 20-year-old is very mature on the pitch for someone who is his age, much like Bellingham who's a year his junior. The BVB man is a bit more of an all-rounder who can do a bit of everything at a very good level, whether that be ball-winning or progressing the ball through passing and dribbling. Bellingham is also able to contribute offensively through goals and assists.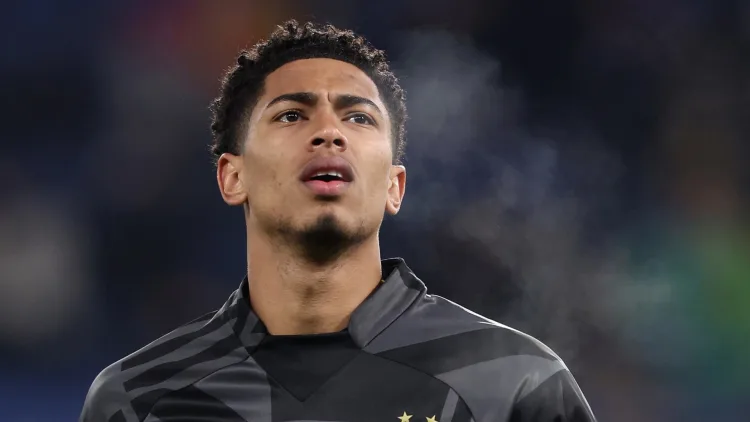 Veiga's defensive game needs a bit more work but if a club wants to make a smart and cheaper move he is the perfect fit.
Price-wise, it is claimed that a £35m release clause is currently inserted into Veiga's contract and that the deal expires in 2026 - but there have been rumblings of a fresh deal in the works with his current side.