Real Madrid 'ruled out' Declan Rice transfer amid Arsenal interest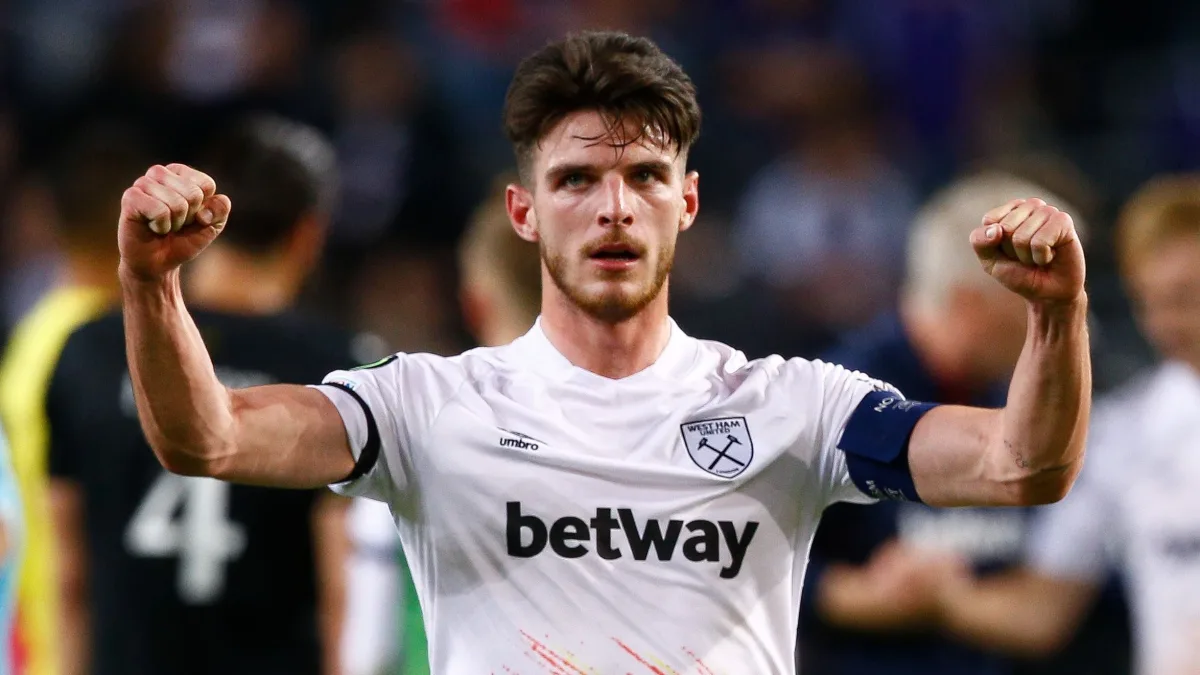 Real Madrid have tried to sign Declan Rice before but have reportedly pulled out of the race this time with the West Ham midfielder having given his word to Arsenal…
England midfielder Rice is in high demand with his contract expiring in 2024 and the Hammers currently 16th in the Premier League, just a point above the relegation places.
Chelsea were thought to be at the front of the queue to re-sign their former academy player, but Arsenal now appear to be a more likely destination with the Gunners top of the table and the Blues all at sea.
READ: Declan Rice sets his sights on Arsenal transfer forcing Chelsea to look to Nunes
Rice has never lived outside of London - despite his three friendly caps for the Republic of Ireland - and Arsenal and Chelsea have a geographical advantage over even Manchester United when it comes to the player's pursuit.
But Madrid were ready to test that before conceding he was bound for North London, according to reports in Spain.
Matheus Nunes
Declan Rice
Jude Bellingham

All get a mention as @jac_talbot rounds up the midfield transfer merry-go-round! 🎠 pic.twitter.com/YM9JMNPZvS

— Football Transfers (@Transfersdotcom) January 26, 2023
Rice 'already decided for Arsenal'
"Declan Rice is one of the stars Real Madrid had on their agenda to strengthen for next season," reports El Nacional's Dani Serrano. "Florentino Perez has followed the West Ham captain closely for a long time and tried to sign him in the past.
READ: Real Madrid 'one step away' from bargain Fran Garcia transfer
"Real were meditating on Rice's €90 million asking price before deciding there was no chance he would end up at the Santiago Bernabeu. Rice has already decided his next challenge will be in his hometown with Arsenal."
Rice, who now has 39 caps with England, has previously admitted that he wanted to be competing for the top honours in the game.
"One hundred per cent I want to play in the Champions League," he said in December. "For the last two or three years I've been saying that.
"I've been playing consistently well for my club and I feel like I really want to keep pushing. I see my friends here who are playing Champions League and for big trophies. You only get one career and at the end you want to look back at what you've won and the biggest games you've played in."