Hazard admits he may have to leave Real Madrid after World Cup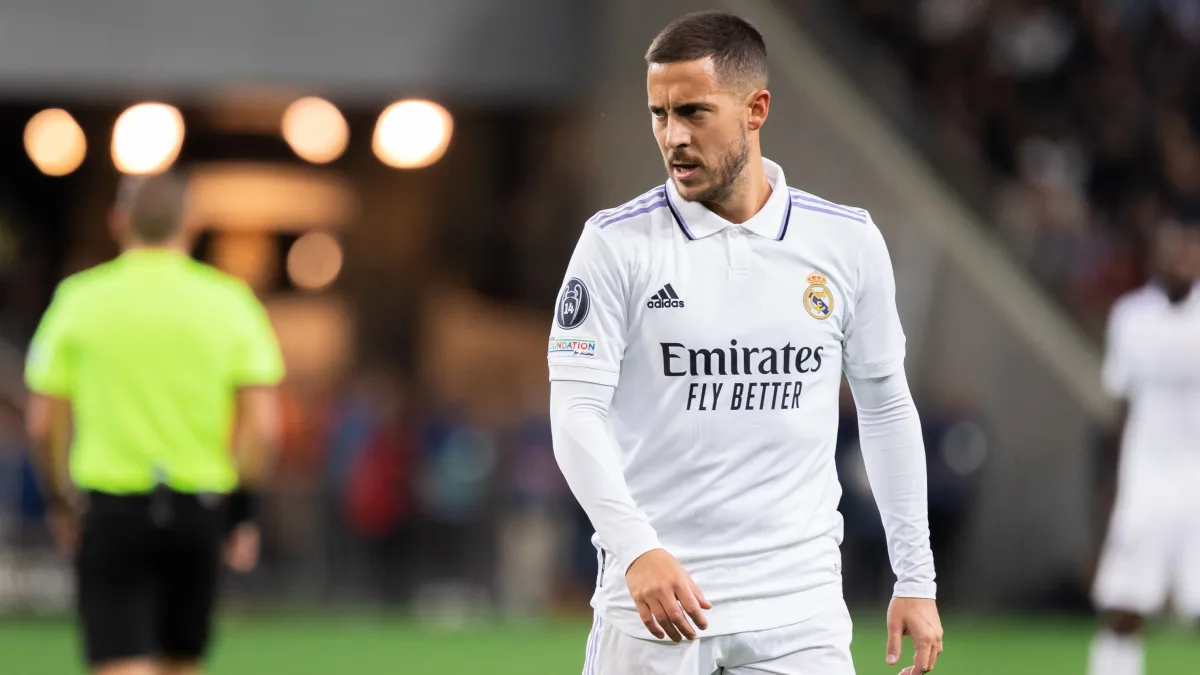 Eden Hazard has admitted he may have to leave Real Madrid after finding first-team opportunities hard to come by this season.
The 31-year-old has had a disastrous time in Madrid since signing from Chelsea for €115 million in 2019, playing just 51 league games due to injuries and poor form.
Hazard has made just one La Liga start this year and has fallen down the pecking order under Carlo Ancelotti, with fringe striker Mariano and contract rebel Marco Asensio preferred to the Belgian.
TIMES UP: Real Madrid lose patience over Hazard
"Why do I play so little with Ancelotti? Before the season we talked and he told me that I was going to have my chances," said Hazard.
"Obviously, this isn't happening a lot, but I understand that Ancelotti cannot always answer the same question.
"I don't want to leave Real Madrid. Maybe after the World Cup things will be different. I want to play, but it is the coach who makes his decisions.
"I accept it, but I want to show him that I deserve to play more. When you don't play it's difficult."
TOON TOON: Newcastle offer Hazard escape route
Hazard ready for potentially final World Cup
Despite his lack of appearances for Real, Hazard was included in Belgium's squad for the World Cup and will captain his country in Qatar.
The forward admitted he is 'lacking rhythm' but claimed he is 'feeling good physically' after recovering from injury.
"It's up to me to adapt because I've had some difficult months in which I haven't had much playing time," said Hazard.
"Above all, I have to prove that I can still do it. I don't doubt it myself, but I understand that the outside world does."
When questioned whether this would be his last World Cup, Hazard said: "It's possible. I've reached an age where you can call it an end, but not before going all out in Qatar.
"I still have the desire. That gives me strength. I haven't suddenly lost my abilities over the last two years.
"I want to prove that Belgium can still count on its captain and I want to give my all here."