Frenkie de Jong risks missing World Cup due to failed Man Utd move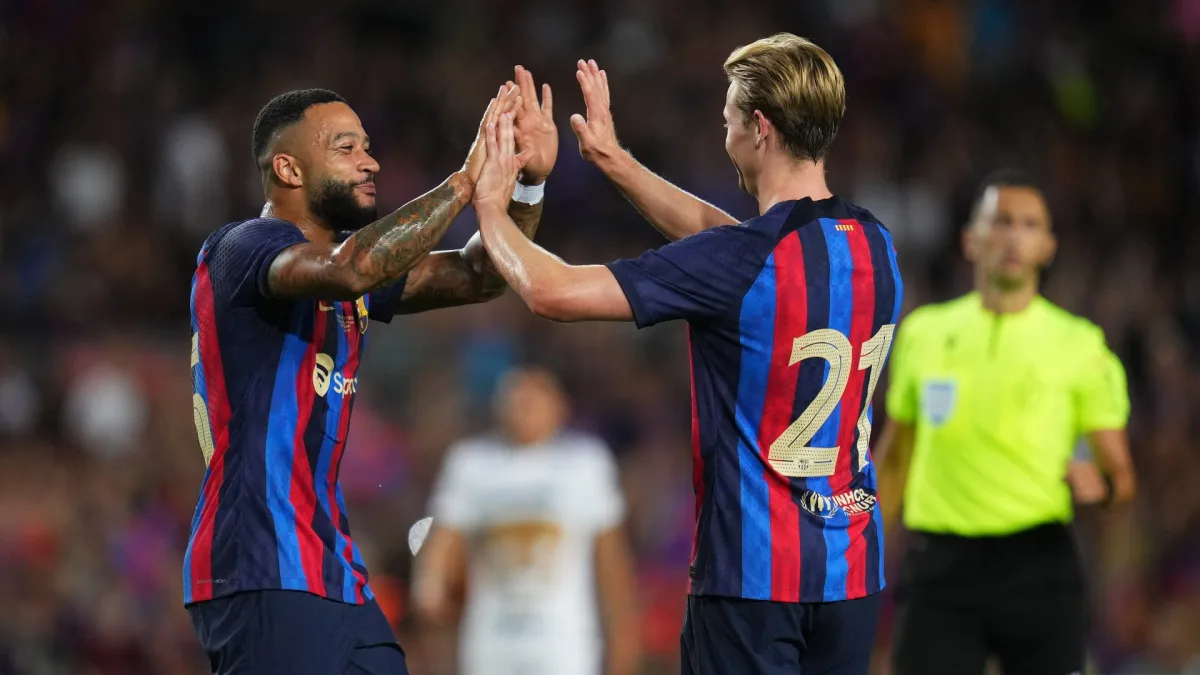 Netherlands national team coach Louis van Gaal has admitted that Frenkie de Jong and Memphis Depay risk being dropped for the World Cup due to their lack of playing time for Barcelona.
De Jong has only started three matches in La Liga this season, while Depay has only started two games.
This comes off the back of De Jong rejecting a move to Man Utd this summer, while Depay also played hardball over a possible move to Juventus which resulted in him staying put, too.
And this failure to move could now cost both players a starting place or more at the World Cup in Qatar in two months time.
What did Van Gaal say?
"I have let go of that dogma [only selecting players that play for their club] for a long time, otherwise I would not have selected Steven Bergwijn, for example," Van Gaal told the press ahead of Holland's final Nations League game against Belgium.
"Memphis and De Jong are two very important players who have left. I have encouraged them: I will keep a place for you for as long as possible. free, but you have to be fit.
"The fact that the Dutch national team is not a rehabilitation center certainly applies to the World Cup, but I have to trust that they are fit when they say that. They have meant so much to this Dutch team, I have to reserve a place for that. Because we are 26, I can easily select players.
"In 2014 I did the same with Wijnaldum. One has earned more pluses than the other. Memphis has scored goals and provided assists and has been so important, just like De Jong. His qualities to be able to cope with the pressure of the opponent We are not the only ones who put pressure on the ball, several countries do that. Frenkie de Jong is a determining factor.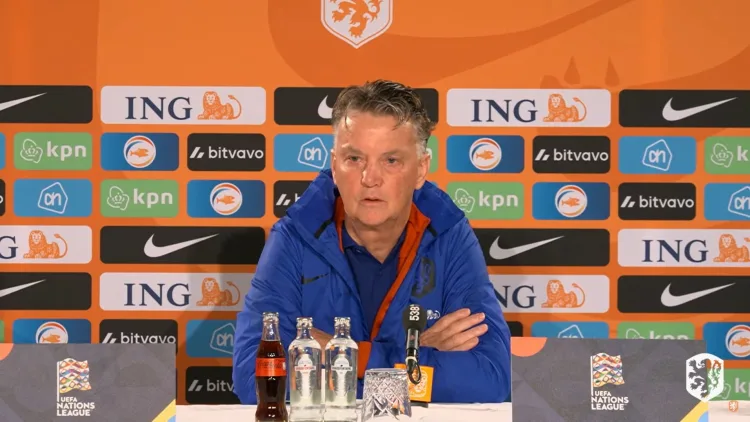 "That's why I look at being complementary to De Jong, but I also see if I can find someone else for it, because we have to be prepared. You never know how a hamstring injury will turn out."
Man Utd and Barcelona were in negotiations for De Jong for many weeks during the summer with a transfer fee of €85 million agreed.
However, De Jong refused to leave Barcelona and Man Utd ended up signing Casemiro from Real Madrid instead.
As for Depay, he was in advanced negotiations to join Juventus but his excessive wage demands scuppered a move.