Van Gaal: Frenkie de Jong should have left Barcelona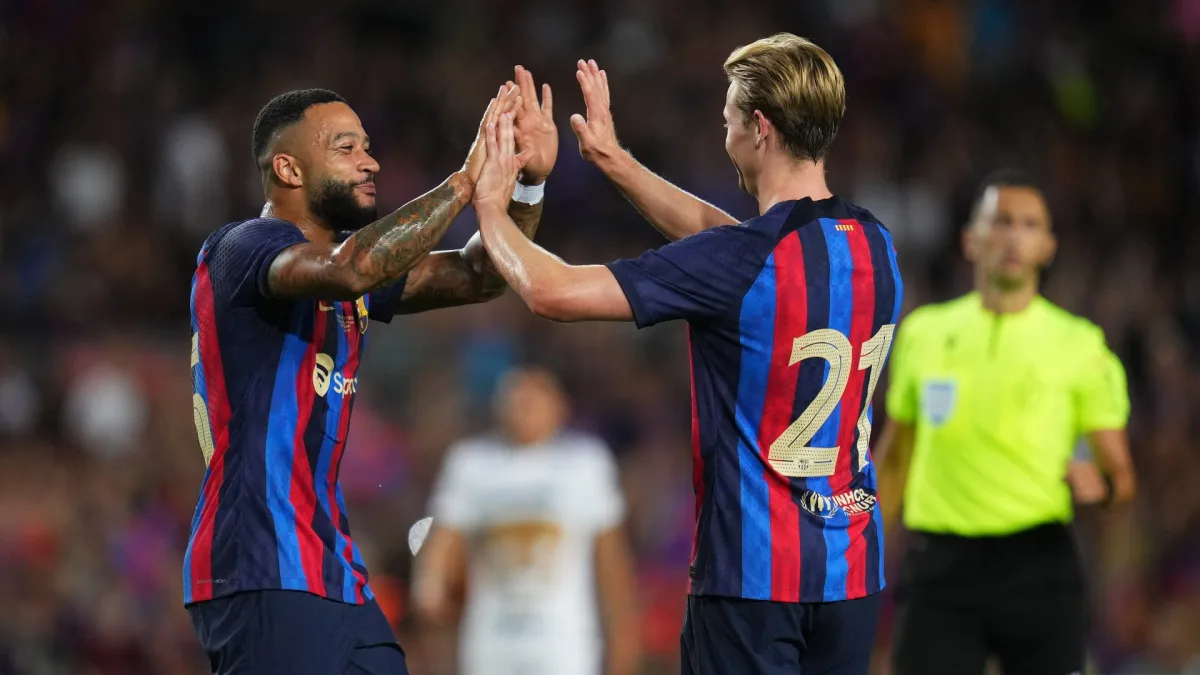 Louis van Gaal has hit out at the lack of playing time that Frenkie de Jong is receiving at Barcelona.
Van Gaal is currently preparing the Netherlands national team ahead of the 2022 World Cup in Qatar in November.
The former Man Utd boss is unhappy that a number of players are not getting regular playing time with their clubs, particularly Barcelona's De Jong and Memphis Depay.
Both players were expected to leave this summer but in the end remained.
In the case of De Jong, he has started only three matches in La Liga, whereas Depay has only played twice.
What did Van Gaal say?
"It is true that many players called me in the transfer window," Van Gaal told national team reporters.
"But I always ended every conversation with: 'This is my advice, but you make your own decision'.
"I am happy with the outcome. But I would be happier if Frenkie and Memphis [Depay] would play more than they are now."
Man Utd and Barcelona were in negotiations for De Jong for many weeks during the summer with a transfer fee of €85 million agreed.
Barcelona themselves were desperate to sell De Jong in order to fund new signings and cut their wage bill.
However, De Jong decided against joining Man Utd for a number of reasons.
Firstly, he considered Barcelona his dream club and wanted to prove he could be a success there after three rather underwhelming years since signing from Ajax.
Secondly, he was not convinced by the sporting project at Man Utd given the club is not in the Champions League and has gone over five years without winning a trophy.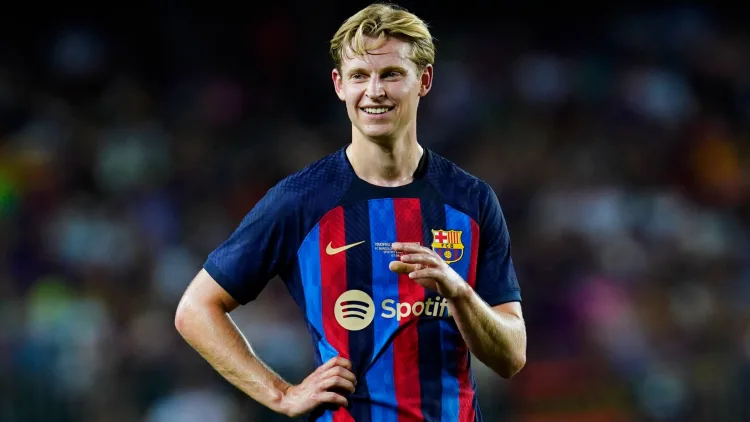 And, finally, De Jong is owed a substantial amount of money by Barcelona in wages he agreed to defer during the Coronavirus pandemic. The midfielder is not prepared to just write this off.
De Jong also refused to reduce his salary, as requested by Barcelona in order to stay, with reports that the Blaugrana even threatening legal action if he doesn't do so.
His decision to stay put may now cost him playing time at the World Cup if Van Gaal feels he is not fully match fit.