'Laporta is an idiot'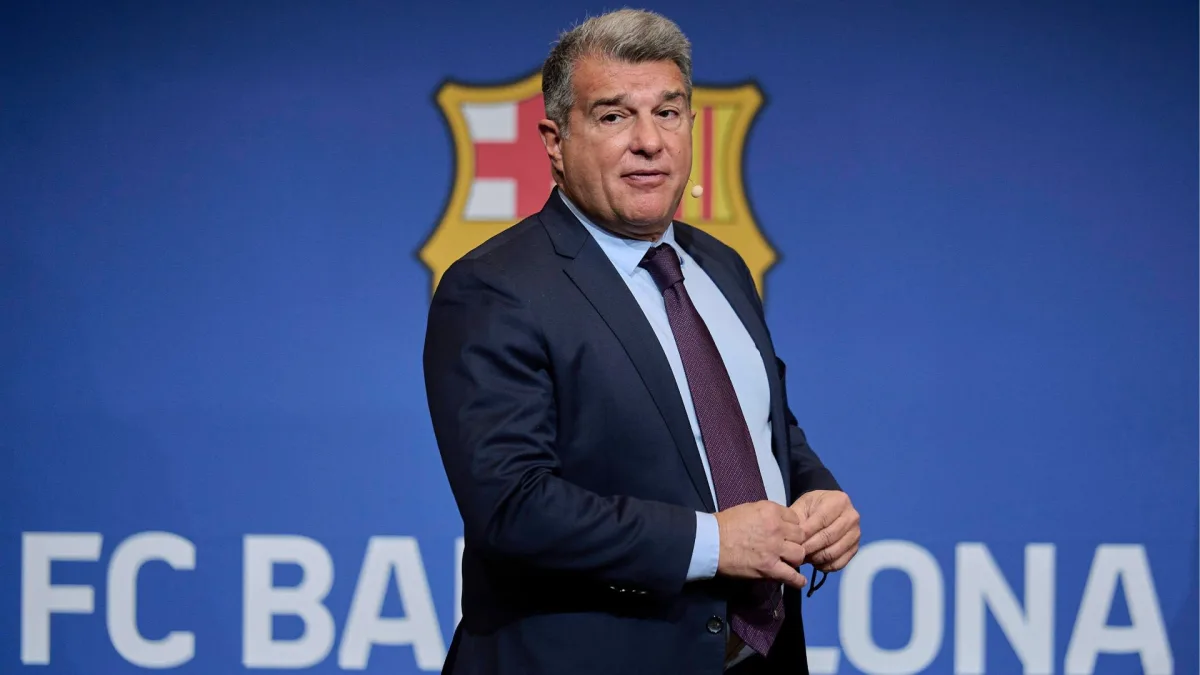 The saga surrounding Frenkie de Jong has dragged on throughout the summer transfer window, and one Dutch legend has weighed in on the situation and Barcelona President, Joan Laporta.
For most of the summer, De Jong was linked with a move to Manchester United, but nothing has materialized yet as the Dutchman preferred a stay at Barcelona and wanted his deferred wages.
De Jong is owed money after accepting a deferral two years ago, and that hasn't been paid yet, with the club considering legal action and suggesting the contract he signed in 2020 was invalid.
Now, former Netherlands international Rafael van der Vaart has spoken about the treatment of De Jong and criticized Laporta's handling of the situation.
"You can't treat people like this" - Van der Vaart
Speaking to Dutch broadcaster Ziggo, he said: "[And] Laporta who keeps laughing everywhere with his big head. This man thinks he's the king. But I think he's a bit of an idiot."
"Frenkie? You can't treat people like this. De Jong earns too much? You sign a contract and then you fulfil the contract or leave on good terms, but not like this. This is mafia and they have to get punished."
De Jong has also recently been linked with a move to Chelsea, but they too are reportedly encountering the same problem as Manchester United and no deal has worked out yet.
Xavi on de Jong deal: "No, Frenkie de Jong is not a substitute. I don't know what will happen with the market". 🚨🔵🔴 #FCB

"I can guarantee that if he stays, he will be important for us". pic.twitter.com/NxsBYFXZqt

— Fabrizio Romano (@FabrizioRomano) August 13, 2022
In recent days, Barcelona have considered the possibility of keeping De Jong for the upcoming season after impressive displays in pre-season as well as their La Liga opener against Rayo Vallecano.
The club do need to sell players in order to improve their financial situation, with De Jong being one of seven they were eager to let go off, joining Memphis Depay, Martin Braithwaite, Samuel Umtiti and more.
Barcelona have had to activate four economic levers – selling shares in their assets – in order to raise immediate funds which will take revenues from them in the future.