Winners and losers of Lewandowski joining Barcelona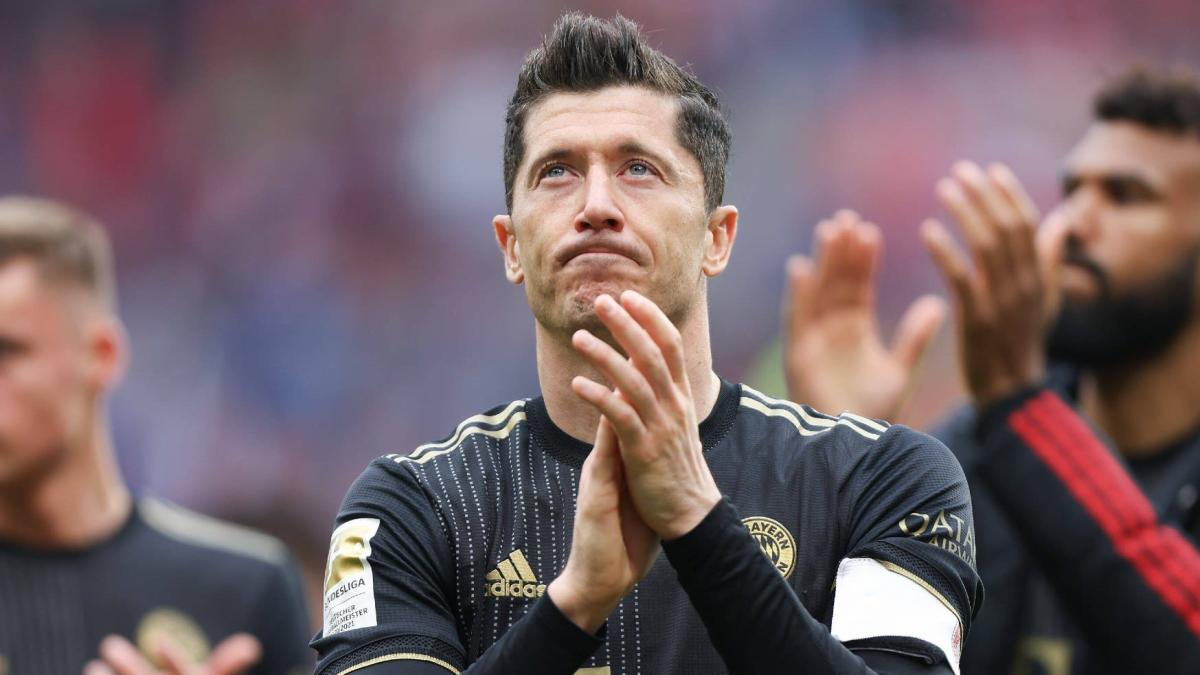 Robert Lewandowski is a Barcelona player, having completed his transfer from Bayern Munich for a total fee of €50 million on Wednesday.
It is the end of a long and drawn-out saga, which saw the Poland international publicly express his desire to leave the Bundesliga champions.
Although the German side fought to keep him, the odds were always against him when Lewandowski said on international duty with Poland that his "era at Bayern has come to an end". It was a statement that angered fans of the Bavarian side, who now face a major task in replacing the No.9
With the forward joining Barcelona, who are the winners and losers from the move?
Winner - Borussia Dortmund and RB Leipzig
Lewandowski's Bayern exit is fantastic news for the chasing pack in the German top flight. Bayern secured their 10th consecutive Bundesliga title in the 2021/22 season, signalling their utter dominance in the competition.
However, the departure of Lewandowski could open the door to Borussia Dortmund and RB Leipzig. Without the goals of their talisman, it's reasonable to expect a drop-off from Bayern even if they manage to sign a suitable replacement, which may end up being summer recruit Sadio Mane.
With 34 or more Bundesliga goals in each of the past three campaigns, Lewandowski has been in a league of his own, but removing him from the equation may see Bayern drop more points throughout the season. Combine that with Leipzig's impressive form at the back-end of the season and Dortmund's shrewd transfer business, despite the loss of Erling Haaland, and the door is open for a new Bundesliga winner.
Loser - Real Madrid
Barcelona's acquisition of Lewandowski could seriously hamper Real Madrid's aspirations of retaining their La Liga title. Of course, Los Blancos have strengthened themselves - bringing in Antonio Rudiger and Aurelien Tchouameni - but Lewandowski will give Barca a Karim Benzema-esque goal-scorer.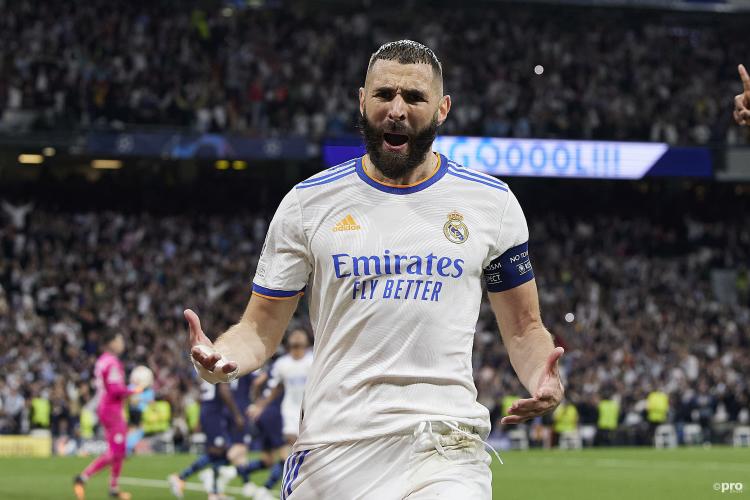 That could bridge the gap between the El Clasico rivals and set-up a real title battle, which didn't occur during the 2021/22 season.
Los Blancos certainly have more quality running through their squad, but a talisman of Lewandowski's calibre could close that gap considerably. Focusing solely on the Champions League with weeks left to go in La Liga, as Real Madrid did in 2022, may not be able to happen this season.
Winner - La Liga
The departures of Lionel Messi, Raphael Varane and Sergio Ramos in 2021 signalled the downward trend plaguing the Spanish top flight in recent years.
Neymar had previously left the division to join Paris Saint-Germain, and before Real Madrid's Champions League win in 2022, it had been three years without a Spanish team appearing in the competition's final.
With stars departing, the quality of the league has been questioned, but Lewandowski's arrival provides the division with a player of genuine world-class status. Although Kylian Mbappe opted to stay at Paris Saint-Germain, Lewandowski can help restore La Liga's pedigree in European football.
It should, also, ensure there's a title battle between Real Madrid and Barcelona once again.
Loser - Bundesliga
While La Liga can be considered 'winners' for adding a player of Lewandowski's CV to their ranks, the Bundesliga has lost their biggest star.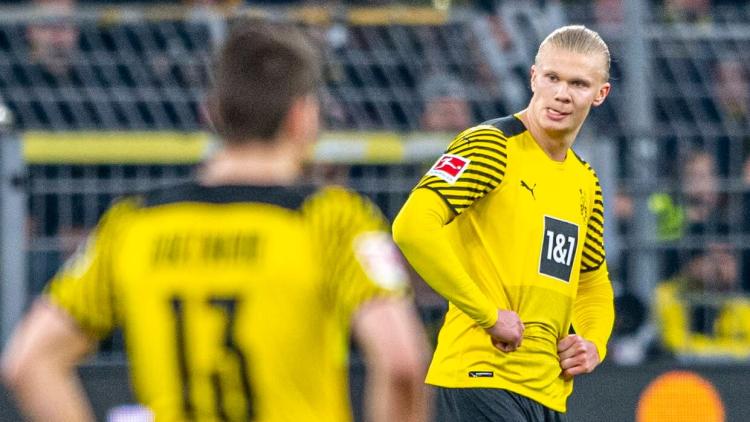 With Erling Haaland and Lewandowski departing in one summer, the division's two leading goal-scorers have left and the draw to the competition will have been slightly lost.
Is there a genuine star left in the Bundesliga? Joshua Kimmich, Sadio Mane and Jude Bellingham may argue yes, but losing Lewandowski is a real blow to the German top flight's status in world football. It will also weaken Bayern's charge in Europe, which could lead to a lower UEFA coefficient ranking.
Winner - Xavi
Barcelona as a whole will benefit massively from the addition of Lewandowski, but Xavi will arguably be rewarded even more. The Barcelona head coach steadied the shop upon arrival mid-season, but his points per game record isn't actually that strong and there's certainly a myth around Barcelona's revival of late.
Adding Lewandowski will help Xavi's reputation in the managerial game hugely, and ensure he can implement a tactical structure ideally suited to his blueprint.
A proven goal-scorer will always help a manager, and Xavi is no different.
Loser - Pierre-Emerick Aubameyang
Sold by Arsenal to Barcelona in January 2022, Pierre-Emerick Aubameyang enjoyed a thoroughly successful first six months at Camp Nou, but he's now set to be replaced by Lewandowski.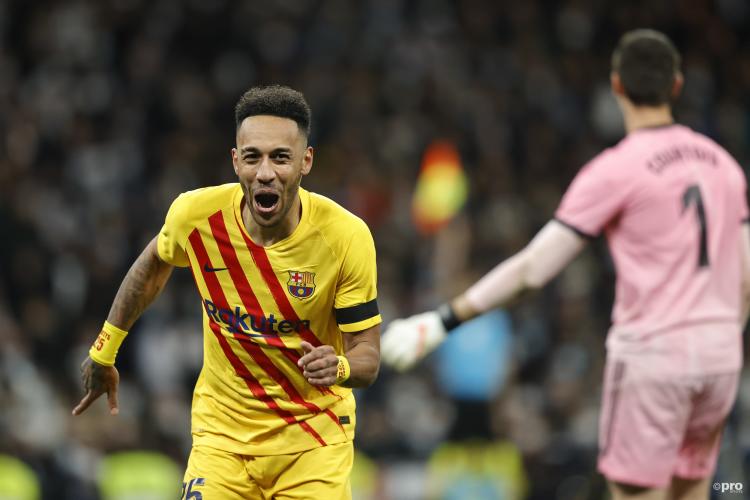 With multiple options on the left flank, including La Masia graduate Ansu Fati, it's perhaps unlikely to imagine Aubameyang featuring off the left, so the Gabon international may be condemned to a back-up role.
Just months after establishing himself as a star at Barcelona, Aubameyang is set to be sidelined by the addition of Lewandowski.