Barcelona, Man Utd & the 10 most valuable clubs in the world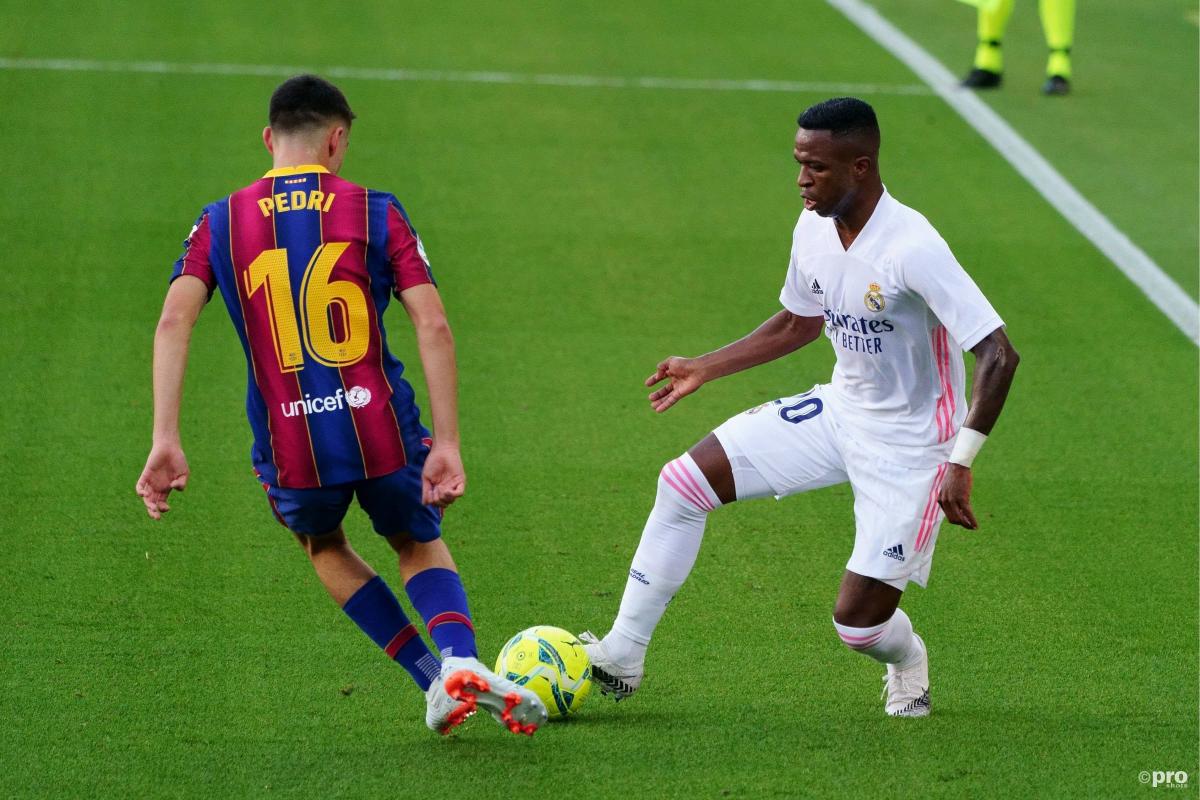 Barcelona may have endured some financial dire straits of late, but they remain the most valuable club in world football, according to Forbes.
Barcelona were more than €1 billion in debt when they let Lionel Messi leave on a free transfer to Paris Saint-Germain last summer and made an €80 million loss on Antoine Griezmann across his two years at the Camp Nou, but they remain the most valuable clubs in the world.
That is according to American business magazine Forbes, who released a list ranking all sports clubs in the world, with the NFL's Dallas Cowboys coming first outright with an estimated value of $5.7 billion (€5.4bn).
Barcelona are the highest-ranked team from world football on Forbes' list at $4.76 billion (€4.53bn), beating Clasico rivals Real Madrid $4.75 billion (€4.52bn) into second. Bayern Munich ($4.21B/(€4.01bn), Manchester United ($4.2B/4bn) and Liverpool ($4.1B/(€9.9bn) complete soccer's top five.
💰| Most valuable football clubs in the world according to @Forbes.

1. Barcelona: $4.76B
2. Real Madrid: $4.75B
3. Bayern Munich: $4.21B
4. Manchester United: $4.2B
5. Liverpool: $4.1B
6. Manchester City: $4B
7. Chelsea: $3.2B
8. Arsenal: $2.8B
9. PSG: $2.5B
10. Spurs: $2.3B pic.twitter.com/a4AbtDgEtU

— Barça Buzz (@Barca_Buzz) May 18, 2022
Messi was in tears when he left Barca last summer, the club unable to offer him a contract within UEFA Financial Fair Play Regulations. The Argentine himself broke down on subsequently announcing his move to the French capital.
But the list shows that trust in a club's brand can help leverage them out of financial trouble. Barca may still not be in the black, but the winter acquisition of Ferran Torres from Manchester City for (€58.5m) makes more sense when set against such drawing power.
Barca busy in the transfer market
Barcelona are also favourites to sign goal-machine Robert Lewandowski from Bayern Munich, and there could be further good news for the club when it comes to funding a deal for the prolific Pole.
According to Barcelona journalist Roger Torello, the club are in advanced talks to sell a 49 per cent share in Barca licensing & Merchandising for €200m, whilst also fetching the same amount for an identical stake in Barca Studios.
While Barca and Real top Forbes' rich list, six of the top 10 ply their trade in England's Premier League.
Barcelona have been party to two of the three most expensive transfers of all time, selling Neymar to PSG in 2017 for €222m, and spending €145m on his replacement Philippe Coutinho from Liverpool the following summer.