How much could Barcelona make in sales this summer?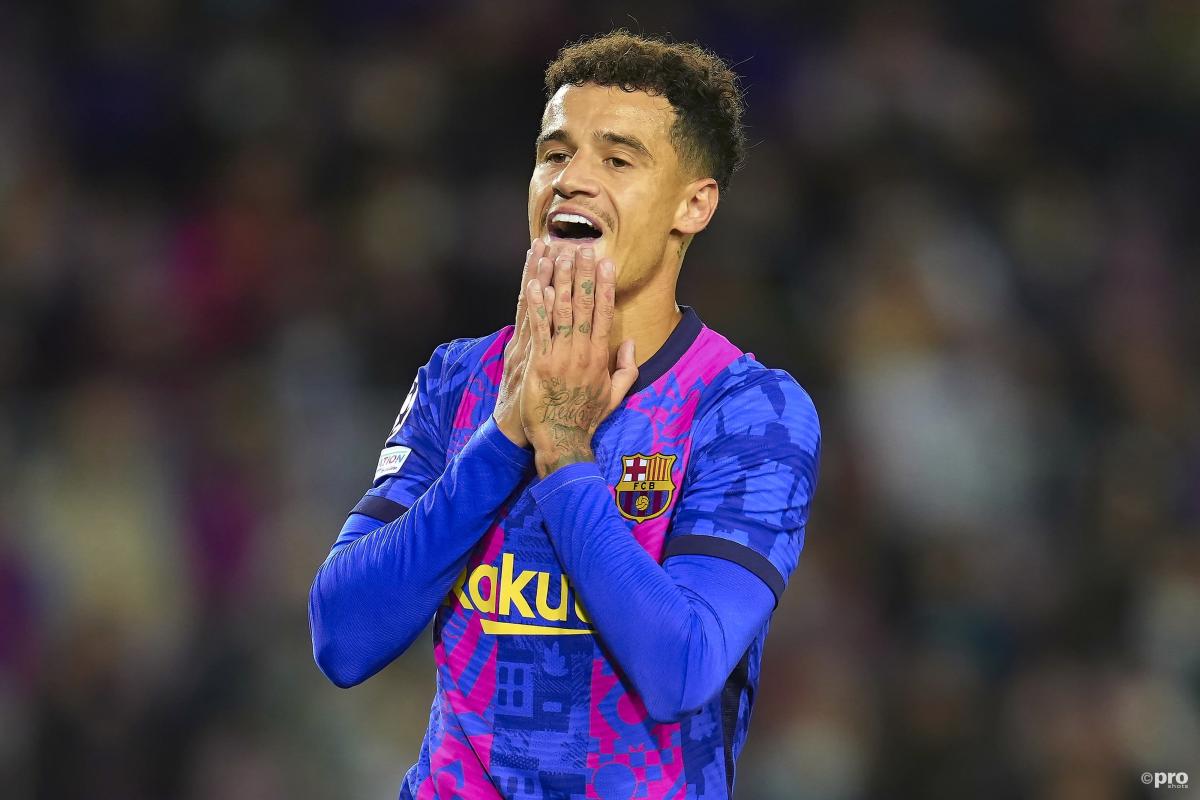 Barcelona have been notoriously cash-strapped over the past couple of years, culminating in their dramatic inability to renew Lionel Messi's contract last summer.
Since, the club have been performing a delicate balancing act: they're attempting to rebuild the side to new manager Xavi's specifications without deepening their financial woes.
They've largely relied on free transfers to bolster their playing squad, and look to be doing so again as we approach the summer. But there are a handful of transfers they're rumoured to be interested in, and for that they'll need to sell.
There are a number of high profile names who look to be on the way out this summer - but who is on that list, and how much could Barcelona make?
To find out, we'll be using valuations from FootballTransfers - the figures below are based on a formula that uses hundreds of in-game data points as well as external factors such as age and contract length. Values for all Barcelona players can be found here.
Who could Barcelona sell this summer?
Antoine Griezmann, €38m
Antoine Griezmann has been on loan with Atletico Madrid since last summer, and has been an important figure in their attack as they've attempted to defend their La Liga title.
His loan contract with Atleti included a clause stating that, should he play 50 percent of the total minutes available to him, the club would be obligated to make his stay permanent.
FootballTransfers currently values Griezmann at €38m.
Indeed, Atleti's obligation to buy Griezmann has been reported at a fee that could be as large as €40m.
Considering he's played over 60 percent of minutes so far and is regularly starting as the end of the season approaches, that transfer seems likely - and Barca will welcome the injection of cash.
Frenkie de Jong, €77m
This one might come as a surprise, but Frenkie de Jong has reportedly been unsettled by Barca's recent upheaval and failure in both the Champions League and La Liga. He's played under four coaches since his arrival in 2019, and was reportedly disappointed when his compatriot Ronald Koeman was sacked last year.
More importantly for Barcelona, De Jong is one of the few remaining players who could attract a truly significant transfer fee. Although the club's intentions in the summer are unclear, they have been linked with joining the pursuit of Erling Haaland. To do so, they'll need to raise serious funds.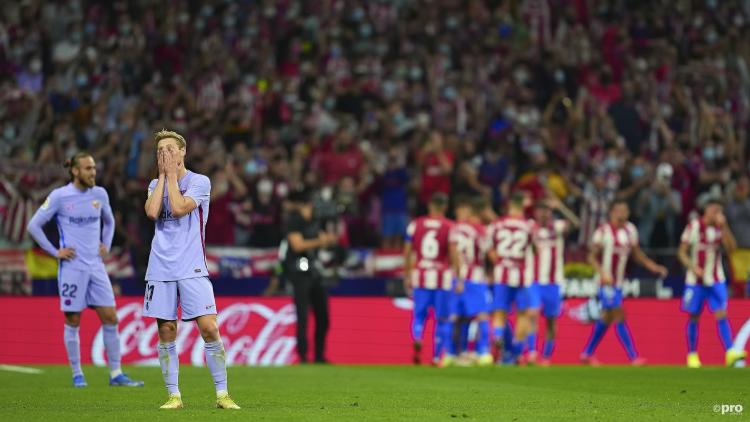 FootballTransfers currently values De Jong at €77m - down from a career high €86m in December and €2m more than the fee Barca payed Ajax in 2019.
Samuel Umtiti, €15m
Samuel Umtiti has been a Barcelona outcast for a while, and made headlines in January when he signed a controversial contract extension with the club - who had seemed done with him for a while.
However, that extension was a complicated piece of accounting done to lower the club's tax expenditure, allow them to register Ferran Torres and incentivise Umtiti to improve. With no improvement forthcoming, the Frenchman could be sold this summer - ahead of being allowed to go for free in 2023. The impending arrival of Andreas Christensen makes this all the more likely.
FootballTransfers values Umtiti at €15m - a fall from grace considering at the height of his Barcelona career he was valued at €43.7m.
Sergiño Dest, €46m
Cesar Azpilicueta is one of the many players expected to join Barcelona on a free transfer this summer, raising doubts over the future of current right-back Sergino Dest.
Dest is currently struggling with injury, and has been cautiously linked with a move away this summer - including to Jose Mourinho's Roma as well as Bayern Munich, who fought Barcelona to sign the United States international when they purchased him in 2020.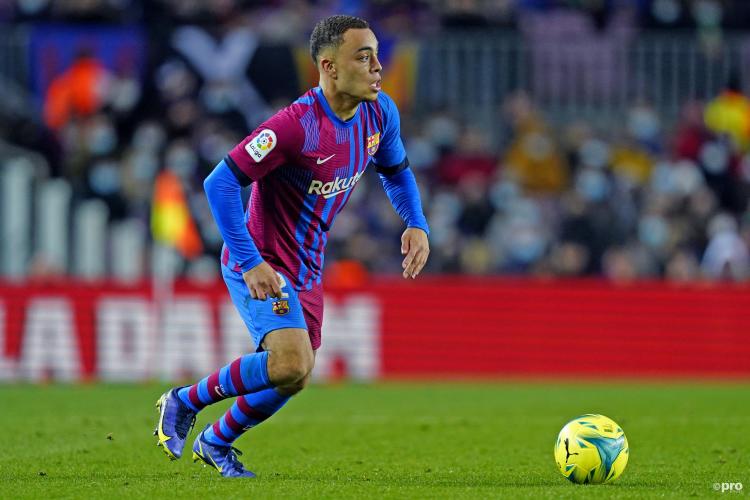 Like De Jong, Dest is considered an important part of Barcelona's future, but has struggled to find his place under Xavi and could be allowed to leave if funds are needed for investment.
FootballTransfers currently considers Dest the most valuable American player in the world, putting his transfer value at €46m - ahead of Giovanni Reyna at €43.8m.
Clement Lenglet, €40m
Like Sameul Umtiti, Clement Lenglet has had a tumultuous defensive career at Barcelona, being at times considered among the best defenders in the world and replacing his clubmate as France's premier centre-back.
However, he's fallen out of favour this season and has started just four games in La Liga - and Xavi doesn't seem to rate him any more highly than Koeman before him. With Azpilicueta and Christensen likely to arrive, a defensive exodus is possible - and considering Lenglet is under contract until 2026 and is of prime age, he would fetch a decent fee from any prospective buyer.
FootballTransfers currently values Lenglet at €40m.
Philippe Coutinho, €22m
Costing the club a staggering €150m in 2018, Philippe Coutinho has been a very expensive mistake for Barcelona.
Now on loan with Aston Villa and finding a new lease on life back in the Premier League, the Brazilian playmaker will be weighing up his options come the summer.
He has a year left on his contract with Barcelona, meaning he could still attract a fee - and the club will be keen to recoup whatever they can of that enormous initial outlay. Villa reportedly have an option to make the loan permanent, although the fee involved is currently unknown.
FootballTransfers currently values Coutinho at €22m.
Total: €238m
For those counting, that's a total of €238m in potential sales available to Barca this summer.
It's very unlikely that figure will be made as all five of these players leaving would represent a considerable shift at the club - and doesn't include the litany of players that will almost certainly leave for free like Ousmane Dembele and Sergi Roberto.
However, it's clear that Barcelona will have access to some funds should they find buyers for their deadwood this summer.