Ancelotti's plan for playing Vinícius and Mbappé together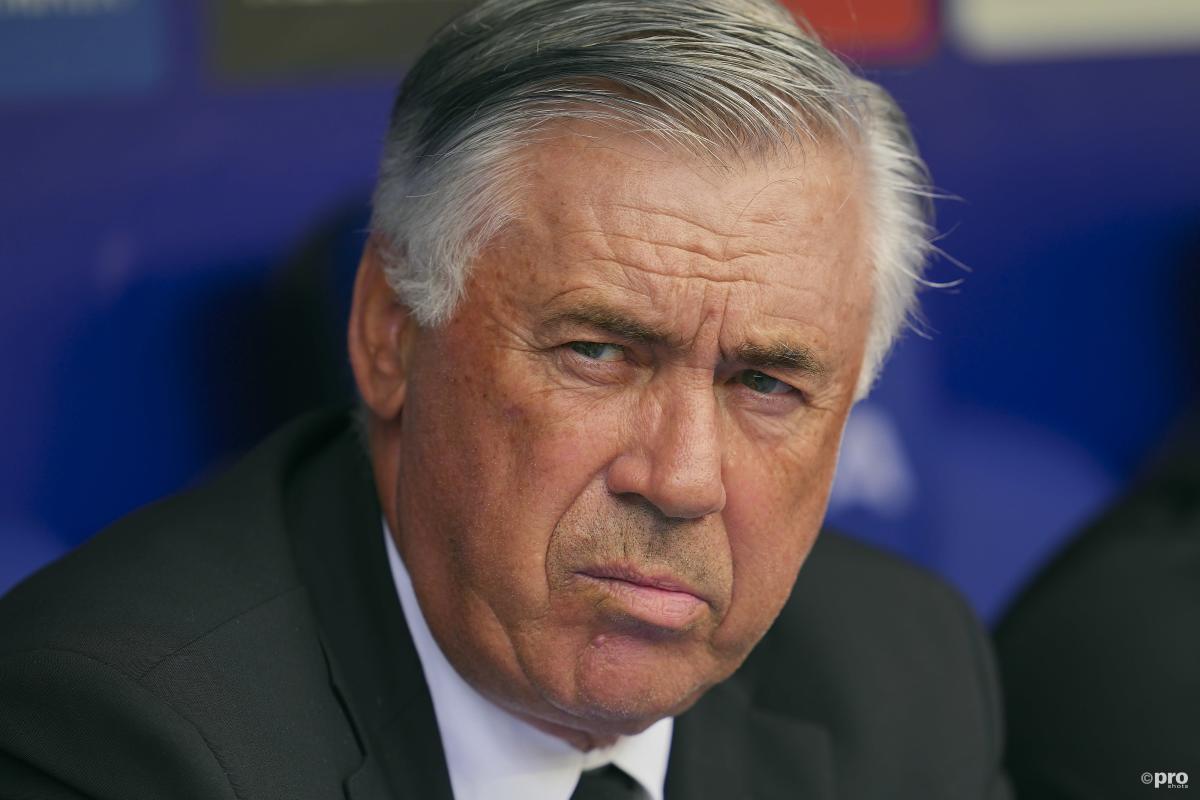 Real Madrid remain confident that they'll be able to land Kylian Mbappé on a free transfer in the summer of 2022, with the Frenchman coming to the Bernabéu to add extra firepower to an attack that is already the best in Spain. While Carlo Ancelotti is focusing on 2021/22, as Los Blancos aim to avoid another trophyless season, the Italian must also start planning for the next campaign and the prospect of fitting Mbappé into his front line.
On Saturday, at his press conference ahead of Real Madrid vs Sevilla, Ancelotti was asked about this prospect and about the impact of Mbappé's arrival on Vinícius, who is enjoying a breakout season with 10 goals and seven assists so far.
While the coach didn't want to get into specifics regarding Mbappé, since he is still a Paris Saint-Germain player for the time being, he did make it clear that nothing and no one should get in the way of Vinícius' evolution. "Vinícius is a player who has to play on the left and he'll keep playing on the left, no matter the teammates he has," was how Ancelotti responded to this proposition.
Vinícius will keep playing on the left, no matter the teammates he has.
- Carlo Ancelotti
Mbappé on Real Madrid's right
Ancelotti has also stated this season that he thinks his Real Madrid squad's best formation is a 4-3-3 and that this is the system he'll try to use most of the time. In that case, and if Vinícius is guaranteed his place on the left of the front three, Mbappé would have to fit in on the right.
Karim Benzema is the No.9 and still has several years left at the top level, so he would still hold down the position in the centre of attack, leaving right wing for his countryman.
That is one position that hasn't been nailed down by any one player at Real Madrid so far this season, with Gareth Bale starting the campaign as the regular right winger, before Rodrygo, Marco Asensio, Lucas Vázquez and Eden Hazard have all had minutes there too. For Ancelotti, this would be the natural spot for Mbappé in his Real Madrid team, even if the Frenchman hasn't played regularly from the right since the 2017/18 season.
As Benzema gets older and requires more rest, there will also be opportunities for Mbappé to lead the line in the No.9's absence. But, what is clear at this early stage, so early that the signing hasn't even been negotiated yet, is that Vinícius isn't going anywhere. He has made the left wing his own.