Hazard & Bale in, Marcelo out? Ancelotti's Madrid rehab centre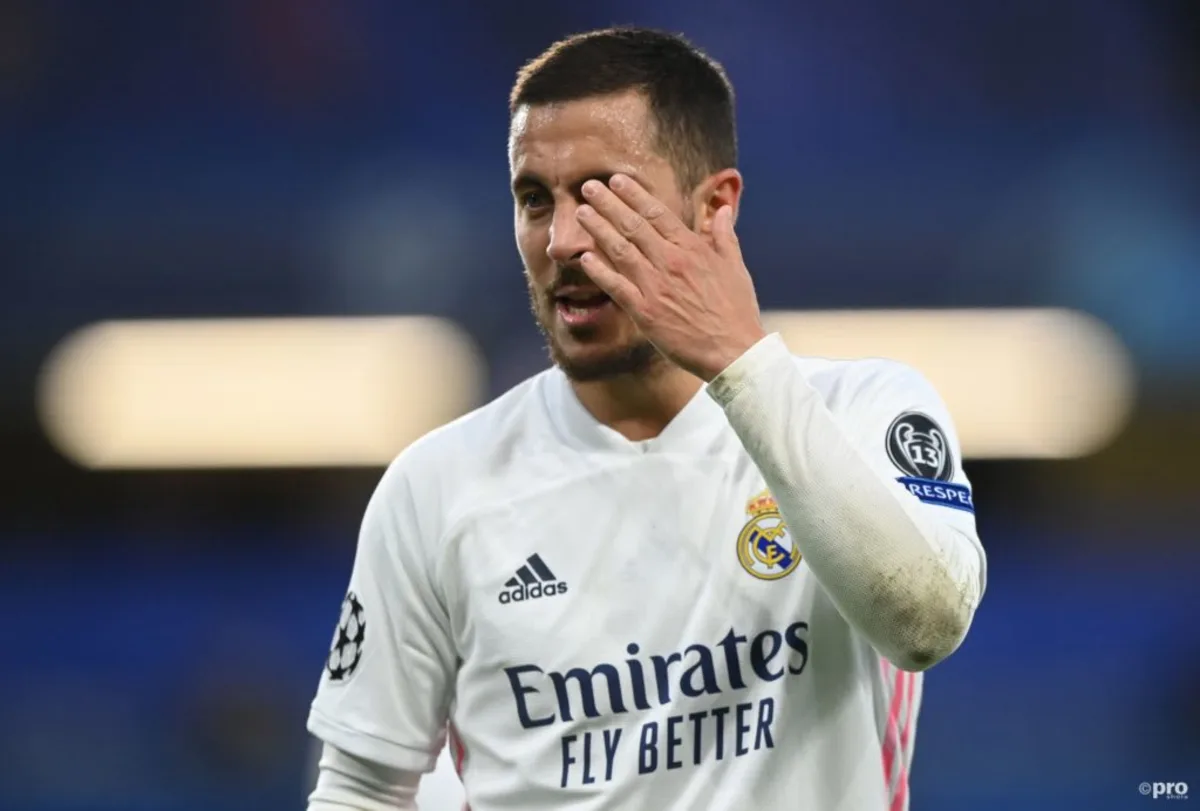 Carlo Ancelotti is back at Real Madrid to replace Zinedine Zidane and with the coaching change comes a second chance for a number of players.
The Italian left Everton this week to return to the 13-time European champions for a second spell, having led Los Blancos to four trophies across two seasons between 2013 and 2015.
Article continues under the video
READ MORE: Hazard on Ancelotti's Madrid return: We'll do great things together
While there is no Cristiano Ronaldo at Real Madrid anymore, much of the squad is still the same as when he left six years ago.
In the meantime, there will be few funds available to strengthen this summer and a number of the players out on loan last season could be important again for Los Blancos in 2020-21.
Gareth Bale to return?
Real Madrid signed Gareth Bale from Tottenham in Ancelotti's first summer in Spain and the Italian could bring back the Welshman from north London for a second time.
Bale netted key goals for Madrid in Ancelotti's first season, including a wonderful winner in the Copa del Rey final against Barcelona and the all-important second in the Champions League final success against Atletico.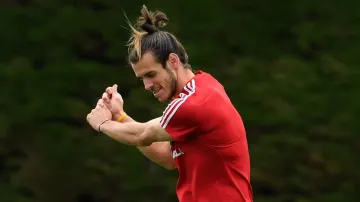 Ancelotti later claimed in an interview that there was 'war' at Madrid when he substituted Bale in a game against Valencia after the winger failed to pass to Karim Benzema and a chance to score was lost, but there appear to be no hard feelings now.
"Gareth didn't play a lot, but he scored lots of goals," Ancelotti said in his first press conference back at Madrid. "I know him well and he is coming back. If he has the motivation to play, he can have a great season. I have no doubts."
The Italian also name-dropped Bale first when listing the "great quality" in Madrid's squad and admitted he had affection for the Welshman.
With just one year left on his contract and big offers unlikely this summer, he could yet feature for one final season in Spain, although he would be surplus to requirements if Madrid were able to bring in long-time target Kylian Mbappe from Paris Saint-Germain.
Isco, the most-used player in Ancelotti's first spell
Another player to arrive in the same summer as Ancelotti was Isco.
The midfielder was signed from Malaga and played more matches under Ancelotti's Real than any other member of the Italian's squad, featuring in 106 games across two seasons (77 as a starter).
Those were the player's first two seasons at the club and in that time he was hailed as one of the world's best midfielders. The last two campaigns have been much more disappointing, though, and the 29-year-old started only 10 games in 2020-21.
Like Bale, Isco has just one year on his contract and could also end up staying, although Ancelotti will speak to the player first.
"I have a lot of fondness for Bale, Isco and Marcelo," the Italian said. "They are Real Madrid players and that motivates them already." But he added: "There is a judge and that is the pitch. They have to train well and show the coach they can play for Real Madrid."
One last chance for Marcelo?
During Ancelotti's first spell at Real Madrid, Marcelo was possibly the world's best left-back, but the Brazilian has been nowhere near that level in recent seasons.
Marcelo is now 33 and is a legend for Los Blancos, having played 528 games for the club. Only 19 of those came last season, though, and he has been a liability at times.
No Brazilian has played for Real Madrid more than Marcelo 🇧🇷https://t.co/wOQpi15LJH pic.twitter.com/1WLoqS30yi

— MARCA in English (@MARCAinENGLISH) June 1, 2021
The return of fitness coach Antonio Pintus could bring about a change in his fortunes. Together, he and Ancelotti will make a decision on the Brazilian's future.
But with Ferland Mendy established as first choice and promising youngster Miguel Gutierrez ready to step up, he may well be allowed to leave for a fee this summer before his contract expires in 2022.
Hazard yet to reach his potential
Previous coach Zinedine Zidane did not see the best of Eden Hazard, with the Belgian's first two seasons at Real Madrid blighted by injuries.
Hazard played just 43 times for Los Blancos across those campaigns and has been a big disappointment since his €100m transfer (which could rise to as high as €160m) in the summer of 2019.
"He is a player who has not reached his maximum potential, but he will reach it," Ancelotti said. "This could be a year to exploit that, with confidence…"
Although the transfer has not worked out yet and the player was hugely criticised for laughing on the pitch after Madrid's Champions League exit to Chelsea, Ancelotti is keen to work with the Belgian and make the move a success.
Sergio Ramos' future still up in the air
The future of Real Madrid captain Sergio Ramos is unlikely to depend on Ancelotti.
Ramos is out of contract this summer and still hopes to reach an agreement over a new deal with Los Blancos, but his €12m (after tax, €24m for the club) annual wage is a significant stumbling block.
Madrid have already brought in Bayern Munich's David Alaba on a similar salary and Ramos may have to take a cut to continue at Real beyond the summer.
"I have arrived now and I have to speak to the club," Ancelotti said. "We will do that in the next few days."
Después de unos meses jodidos y una temporada atípica y distinta a lo que he vivido en toda mi carrera, también se une la Eurocopa.

After a tough few months and a strange season unlike anything I have experienced in my career comes the Euros. pic.twitter.com/U8fWjR5et5

— Sergio Ramos (@SergioRamos) May 24, 2021
Ancelotti, who regularly praised Ramos throughout his first tenure, admitted he would like to work with the player again.
But he knows that may be out of his hands. "I didn't imagine a [Real] Madrid without Ancelotti," he said. "And it happened."
Ramos is now 35 years old and was restricted by injuries in 2019-20, playing just 15 games in LaLiga and 21 in all competitions.
The captain, whose late header saved Ancelotti's Madrid from Champions League final defeat to Atletico and helped secure La Décima in 2013-14, still looks like leaving this summer.
Odegaard and Ceballos back from loans
Along with Bale, two more players will be returning to Real Madrid from north London this summer: Martin Odegaard and Dani Ceballos.
The two midfielders were on loan at Arsenal and both were mentioned by Ancelotti in his first press conference back at Madrid earlier this week.
Odegaard was given his Madrid debut by Ancelotti back in 2015, and even though the Italian later wrote in his book that he had little interest in players for the future, that will not be the case now.
The Norwegian is still seen as important by the club and will welcome a new coach after limited opportunities under Zidane. Under Ancelotti, he should be given plenty of chances to show his quality.
Ceballos spent two seasons at Arsenal and regressed in the second of those, but the former Real Betis midfielder offers different qualities in midfield and would also seem like the type of player Ancelotti loves working with.
"With this squad, without loan players like Bale, Odegaard and Ceballos, Madrid reached the Champions League semi-finals and fought for LaLiga," Ancelotti said. "So we have the players to win trophies."
There are a number of other returning loanees to assess, including Brahim Diaz, Take Kubo and Luka Jovic, but Odegaard and Ceballos look the most likely to feature (along with Bale) in Ancelotti's second spell.