Hazard on Ancelotti's Madrid return: We'll do great things together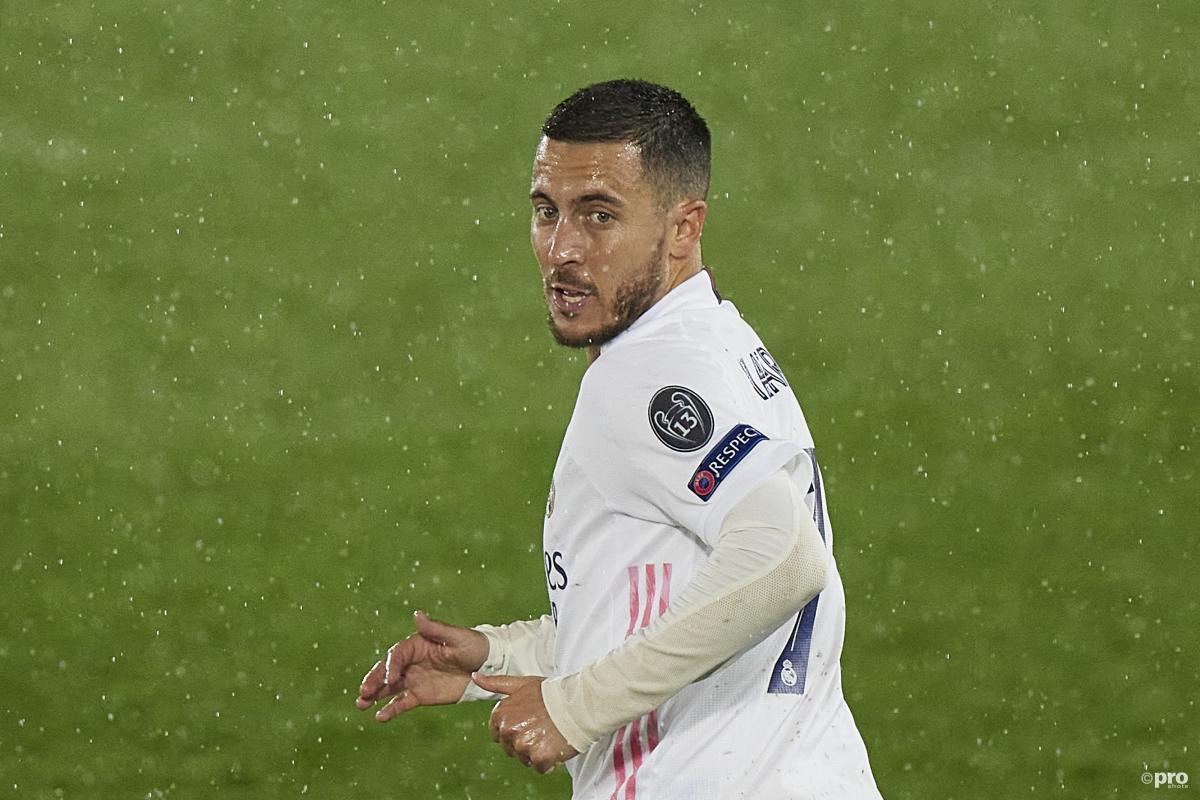 Eden Hazard is delighted to see Carlo Ancelotti return to Real Madrid as head coach.
Hazard spent seven years at Stamford Bridge between 2012 and 2019 before making a high-profile €100 million move to Madrid in 2019, just missing Ancelotti's spell at Stamford Bridge, which ran from 2009 to 2011.
READ MORE: Real Madrid bring in new secret weapon to get the best from Hazard
The Belgium attacker, though, will have heard all about his new coach both from his former club-mates at Chelsea and from those long-standing members of the Real Madrid squad, who will remember Ancelotti's previous stint in the Spanish capital, which ran from 2013 to 2015.
Certainly, when asked about the new coach's arrival, he was very positive.
"Everyone at Real Madrid knows what Ancelotti has brought to the club," Hazard said. "With this group he won the Champions League and knows many players. We know that he is a very experienced coach. He knows the city and the fans. I think we can do great things together."
Ancelotti: This could be Hazard's year
Hazard will hope that the change of management brings about a change of fortune for him at Real Madrid.
Since arriving at the Bernabeu, he has been persistently troubled by injury, and has struggled to reach anything like his best form as a consequence.
Gracias al @realmadrid por su confianza. Es un todo orgullo volver a defender este escudo… Vamos a trabajar con todo nuestro entusiasmo y dedicación para seguir haciendo de este club el mejor del mundo. Hala Madrid !!! pic.twitter.com/7W20S5QLm6

— Carlo Ancelotti (@MrAncelotti) June 2, 2021
Ancelotti, though, has backed Hazard, offering him hope for the future.
"Hazard is a top player," the Italian said at his presentation. "He has had problems in his first year. He has not yet squeezed his full potential, but he is going to do it because he wants to. When one is motivated … This could be the right year to squeeze all his power."
Meanwhile, Real Madrid have changed their fitness coach in a bid to prevent the injury problems that have haunted Hazard and the entire squad for much of the last two years.