Hazard wasn't enjoying his life - Martinez admits concerns over Madrid star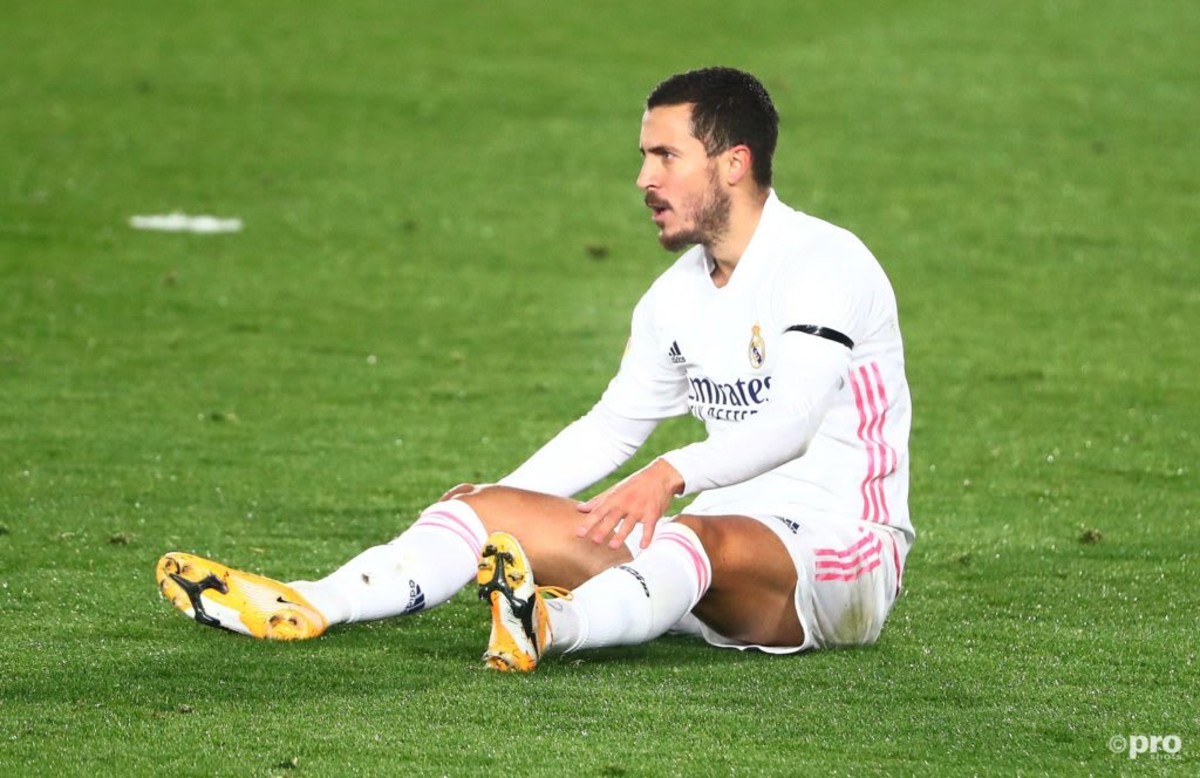 Real Madrid star Eden Hazard "was not enjoying life", according to Belgium boss Roberto Martinez.
Hazard has endured a difficult period in his career since moving to Madrid from Chelsea in 2019 for a bumper €100 million fee.
Injury problems have plagued the attacker, leading to pressure on the 30-year-old mounting as he struggles for pitch time and, consequently, form and goals. In two years, he has made only 43 appearances, scoring five times.
Martinez has confessed that Hazard has indeed found life hard going in recent time – even going so far as to say that he was concerned about the Real Madrid star.
"I must admit that I was worried about him because he wasn't enjoying his life," the Belgium boss confessed to ESPN.
When I saw Eden last March, he was very sad and down
- Roberto Martinez
"His body was not reacting the way it had reacted over the past 15 years, and that's difficult. When you're an injury prone player, you are used to having to cope with a body that could break down at any time. But that's not Eden. He never had injury concerns when he was playing in France. He missed only 20 games in eight seasons in the Premier League, one of the most demanding physically League in the world.
"When I saw Eden last March, he was very sad and down. And from that point, I think he started to work with a real incentive of becoming happy again and probably with the timings, we've been lucky."
Hazard on his way back
Martinez, though, is optimistic that Hazard is on his way back after earning a start for Belgium in their final group match – a 2-0 win over Finland.
"Against Finland was the first time I've seen Eden happy and enjoying his football for a long while. And when Eden is happy, we are a much better team," he said. "November 2019 was the last time he played 90 minutes for the national team, so you can imagine we had to wait a long time."
Belgium play Portugal in the last 16 of Euro 2020 on Sunday, with Hazard hoping to star.