Former Liverpool favourite questions whether Salah would succeed in La Liga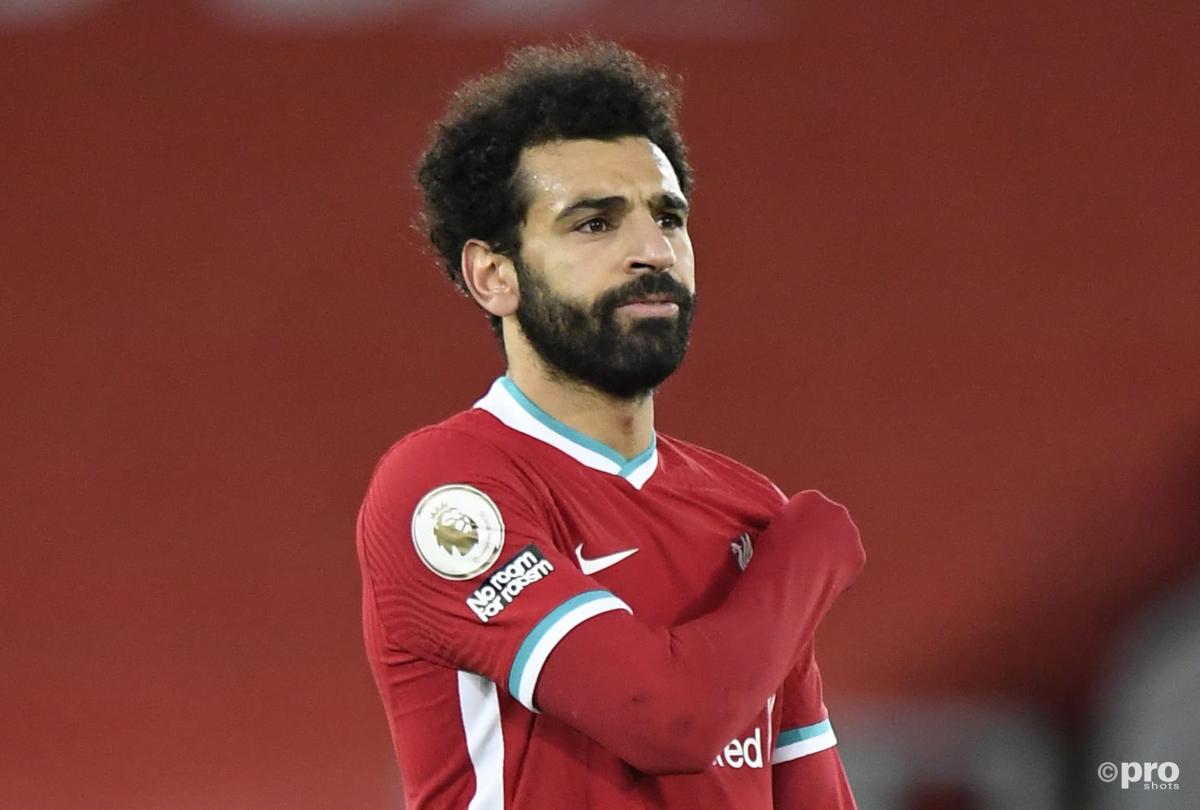 Former Liverpool star Dirk Kuyt says he is unsure whether Mohamed Salah would enjoy the same level of success at Real Madrid or Barcelona that he has with the Reds.
Since his move from Roma for an initial fee of £36.5 million (€42m) in June of 2017, he has become one of the most important players in Liverpool's recent history, firing them to the Champions League in 2019 and then the club's first ever Premier League title in 2020.
READ MORE: Klopp reveals what RedBird investment means for Liverpool
At the weekend he scored in a 3-0 away victory against Arsenal in his 150th Premier League game for the club, taking his tally to 93 goals in 150 games in the competition, which is the fifth-best tally in history, even ahead of the great Thierry Henry.
There has been increased speculation about Salah's future, however, as earlier in the season he expressed a desire to one day play in Spain, calling Real Madrid and Barcelona "top clubs".
In a more recent interview with Marca, he refused to close the door on a move to La Liga.
Kuyt, who played for Liverpool between 2006 and 2012, has questioned whether that would be a good career decision.
"I know people have different opinions, but he has done so well in this team, and the way Liverpool plays, it suits him very much," the Dutchman told Stadium Astro.
"I'm not sure that would be a good move for him, to go to La Liga, and get the same results.
"During his career he's made some steps, he went to Roma and did very well there and when he went to Liverpool he started really to perform.
"I'm wondering if he can do the same in another country as the Premier League and Liverpool suits him perfectly.
"Of course, as a Liverpool fan I hope he will stay for a long time but we will see what happens."
Salah and Wijnaldum to stay?
Another player who could be heading for the exit at Anfield is Gini Wijnaldum, whose contract with Liverpool ends in the summer.
He is yet to agree terms on a new deal with the champions, and has been strongly linked with a free transfer to Barcelona.
Kuyt hopes Liverpool can ultimately keep hold of both Salah and Wijnaldum, though, while highlighting the need for incomings too.
"It is the same with Gini Wijnaldum. People are speaking about his future, but he's also really a typical Liverpool player," Kuyt continued.
"So hopefully Jurgen Klopp and Liverpool can keep these types of players, but it is also clear that they we also need signings for the future."
Liverpool have had a torrid time in the 2020/21 Premier League, as despite being defending champions they are actually in a struggle to even make the top four in the Champions League.
At the moment, they are a massive 25 points adrift of league leaders Manchester City.