Vinicius Jr calms Real Madrid fans over expiring contract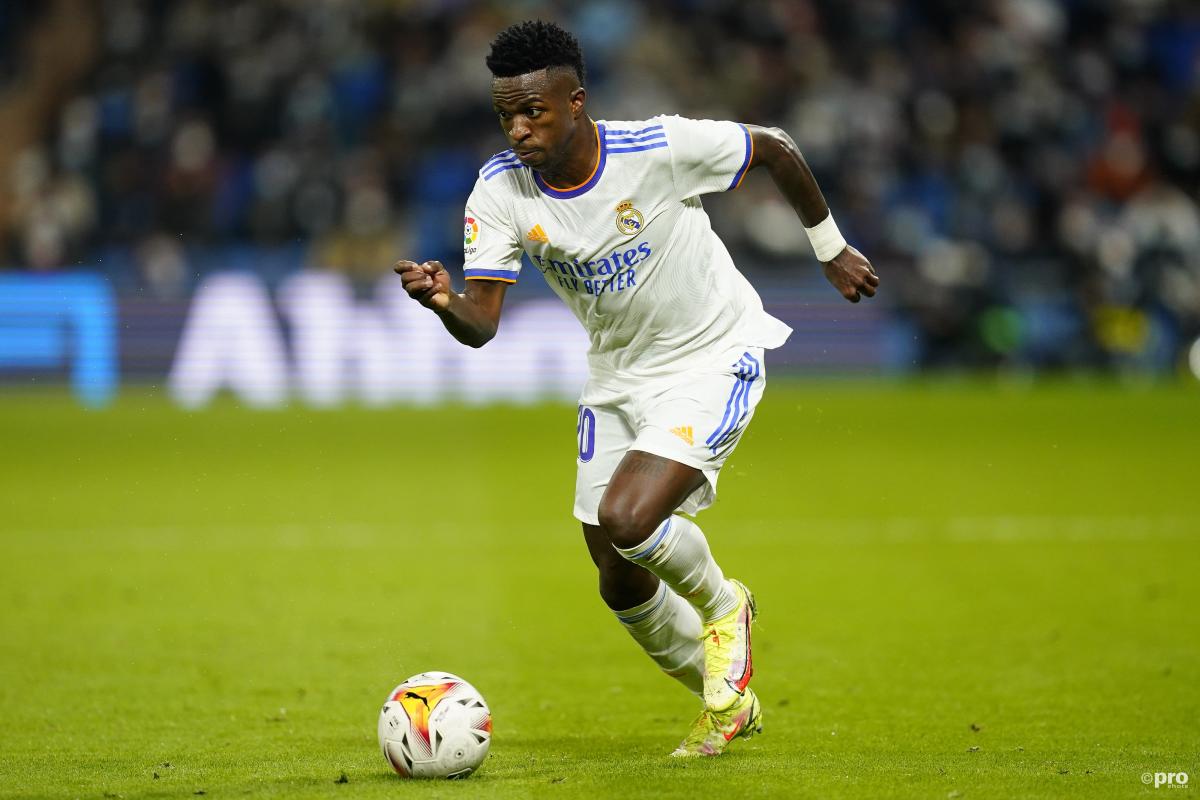 Real Madrid winger Vinicius Junior has eased concerns from some sections of Los Blancos' fanbase surrounding his contract situation.
The Brazilian is still under contract at the Santiago Bernabeu until 2024, but hasn't signed a new deal since his 16th birthday, so he is now the club's lowest earner.
In addition to this, he reportedly hasn't yet been offered a new deal, with fans getting restless that he may exit the club as a result of this.
However, the player himself has publicly stated that isn't the case.
Vinicius told Diario AS that he is "relaxed" in regards to his Real Madrid future.
He revealed that he is looking to emulate those who have come before him at the club. "All the players want to play here for a long time. I have the fortune of being here for three years and I want to be here for many more.
"I want to have a great career like Cristiano Ronaldo did, Sergio [Ramos], like Marcelo is doing…I want to be here for a long time like them."
When asked if being the lowest-paid player at the club bothers him, Vinicius simply replied: "No. I have a contract that I signed when I was 16.
"I have to continue working to play here for a long time.
"Many players would pay to be here. I have a relaxed head. This is the best club in the world and I want to be here a long time."
Vinicius' 2021/22 season
Vinicius has started the 2021/22 campaign in excellent fashion, and has almost scored as many goals this season as he managed in the entirety of his Real Madrid career before August.
He has scored 10 goals in all competitions, and assisted five, which is why Los Blancos' fans are worried he might leave the club.
However, he has put those fears to bed, and it looks as though Vinicius will be a Real Madrid player for the foreseeable future.