Dani Alves gives rousing speech to Barcelona teammates upon re-joining the club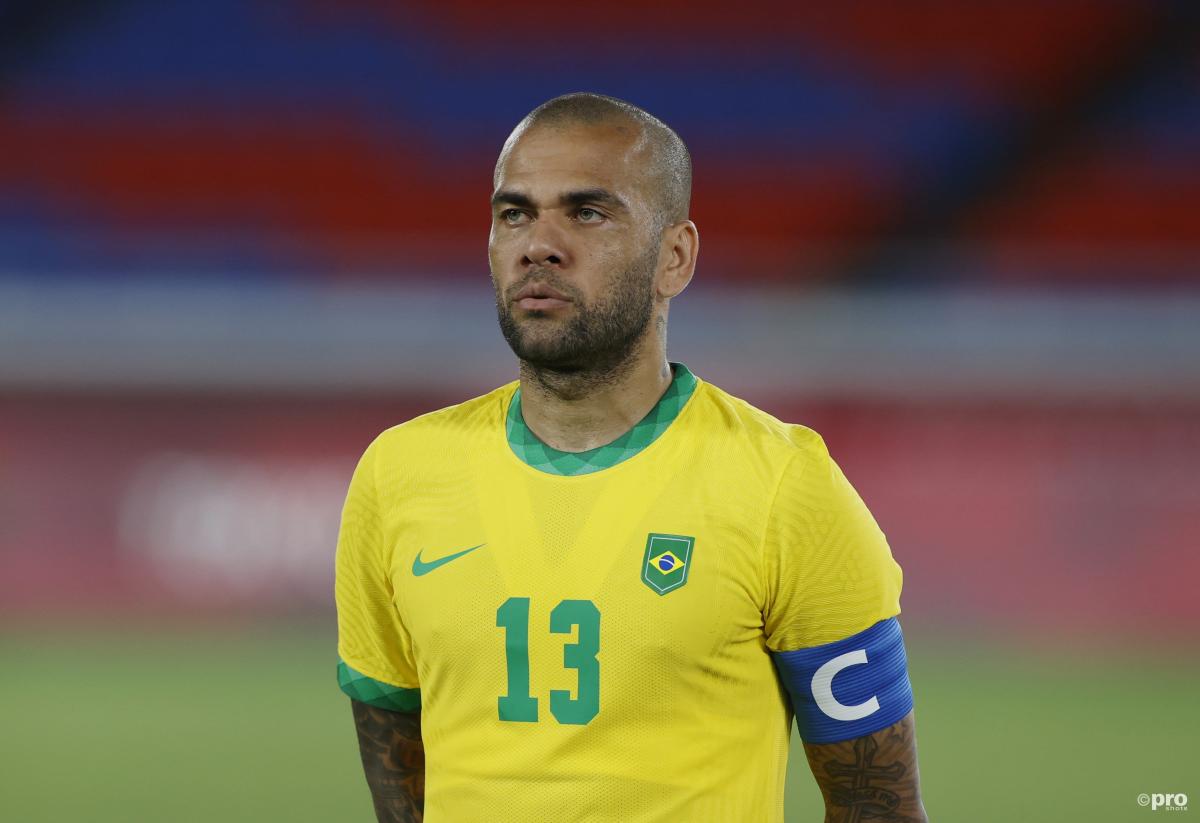 Xavi Hernandez has the brief of teaching this young Barcelona squad the formula needed to win major titles and the new boss has executed a very logical first move by bringing in his former teammate Dani Alves.
The Brazilian, now 38 years old, is the most decorated footballer in history with 39 winners medals across his legendary career.
Alves is a winner and bringing him back to provide guidance to a young Barcelona backline was a no-brainer for Xavi, who used to be Alves' captain.
Although he won't have the searing pace of yesteryear, the kernels of wisdom he can impart to a young Barca team could prove invaluable, which is why Xavi decided to bring him in on a free transfer.
Although he can't play until January, simply Alves' effect on the youngsters around him could be crucial regardless.
What Dani Alves said in his dressing room speech
Alves was greeted by a hug in the dressing room from his former captain – and now, manager – in Xavi and also hugged a number of his other former teammates in Gerard Pique, Sergio Busquets, Jordi Alba and Sergio Roberto.
Alves was given a round of applause from the players present before launching into his speech in the dressing room.
He said: "It is a pleasure to be here after such a long time. To return here is an honour, a pleasure.
"To be able to share with you again. I come to learn from you, now, the new world. But from the old one, I want to convey one thing: to know what It represents this club and this shirt.
"I have been abroad and this is the best place to do great things, to live. You are here, value it because there is nothing better outside.
"Insist that it is a pleasure to be here with you. Come on to do great things because this club is made of this, of doing great things."
Barcelona sacked Ronald Koeman after a poor start to the 2021/22 season, and decided to bring back Xavi, this time as head coach, in an attempt to improve their fortunes.