'Maybe. We'll see' - Lewandowski's wife drops Real Madrid hints about striker's future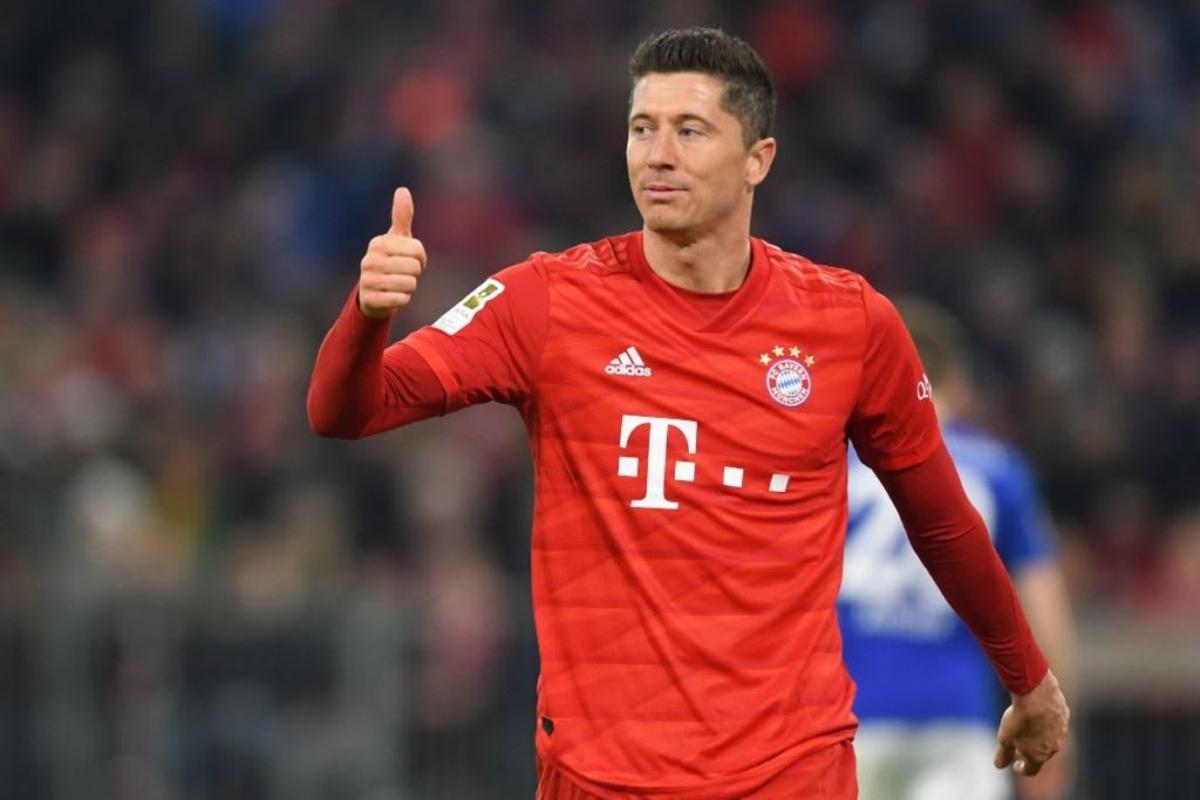 Robert Lewandowski has just finished the most successful season of his career at Bayern Munich, having scored 48 goals in just 40 games for the club.
Indeed, not only did the 32-year-old striker manage to score a goal every 71 minutes for the Bavarian giants this season but he also broke Gerd Muller's 49-year-old record for goals scored in a single Bundesliga campaign.
As such, it would seem odd to consider the thought of Lewandowski parting ways with Bayern anytime soon.
Not only does the Poland international have a contract with the club that runs until 2023, but he's also clearly enjoying the best football of his career. And yet the rumours linking the player with a move to England and Spain persist.
However, in this case, that may be down to something his wife, Anna Lewandowska, had to say in a recent interview on Spanish TV.
😳 ¿LEWANDOWSKI al REAL MADRID? 😳

‼ ¡OJO a la RESPUESTA de su MUJER al micrófono de @JSuarezSexta!

Recuerda que a las 20:30, vivimos el España-Polonia en #ChiringuitoInside 👇

🔴YTUBE: https://t.co/8e27VtPbV4
🔵FBOOK: https://t.co/7gZTR6nsVk
🟣TWITCH: https://t.co/D7dqcx1x2q pic.twitter.com/vAEUUDoSBM

— El Chiringuito TV (@elchiringuitotv) June 19, 2021
Speaking to Spanish broadcaster La Sexta, the wife of the Bayern star was directly asked if she could envisage her family living in Spain and her husband playing for Real Madrid one day. She replied, saying: "We'll see, we'll see. Maybe."
When pushed further on the possibility of Lewandowski making a move to the Spanish capital in the near future, she then added: "Maybe. I don't know. But we like this league."
Could Lewandowski join Real Madrid this summer?
Links between Lewandowski and a move to Madrid have peppered the player's career ever since he burst onto the scene in German football. However, the likelihood of it happening has altered dramatically over the years.
"When we brought Robert to Germany, the plan was actually: Dortmund, Bayern, Spain, USA. And it's no secret that Real Madrid used to be his big dream,"
- Robert Lewandowski's former agent Cezary Kucharski
According to former agent, Cezary Kucharski, the player did used to harbour ambitions of using Bayern as a stepping stone to a move to Madrid but that kind of move now seems far less likely.
There's simply no way Bayern would let Lewandowski leave this summer for anything less than a truly astronomical fee and Madrid are in no position to break transfer records this summer.
However, the Poland international may opt out of extending his deal at Bayern and consider new options once his contract expires in 2023. By that point Lewandowski will be on the cusp of his 34th birthday but as the striker proved last season, he's showing no signs of slowing down anytime soon.
Recently most read